Waltrip High School


Class Of 1964



Not a member?
JOIN HERE
Find and click on your name.

WHO'S ONLINE NOW
No registered users are online right now.
UPCOMING BIRTHDAYS

Show More
MISSING CLASSMATES
Know the email address of a missing Classmate? Click here to contact them!
JOINED CLASSMATES
Percentage of Joined Classmates: 53.7%


| | | |
| --- | --- | --- |
| A: | 208 | Joined |
| B: | 179 | Not Joined |
WHERE ARE THEY NOW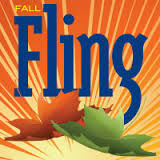 Reminder our Fall Fling!!
Saturday, October 27, 2018
Hosted by Beau & Diane Wann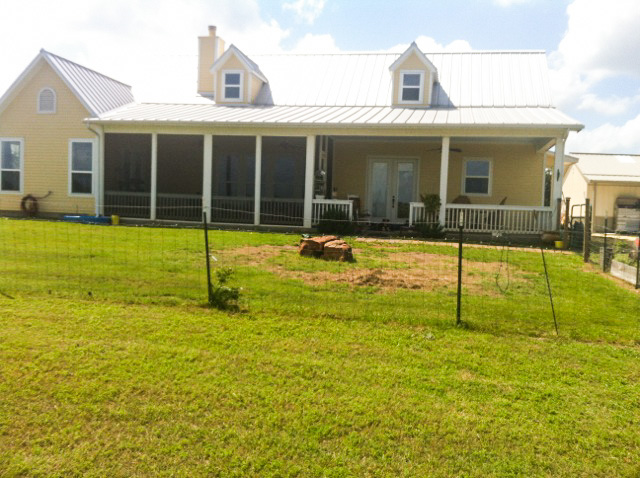 Place: Beau & Diane Wann's home - Chappell Hill
Date: Saturday, October 27 - 10:00 a.m. until ?
Address: 4040 Marshall Lane, Chappell Hill, Texas 77426
Are you ready to party on Chappell Hill!!! Beau and Diane have planned a wonderful gathering for our Waltrip group. 😍
BBQ will be catered and the cost is $10 a person - pay upon arrival. Beau is also keeping us updated on the message forum.
If you need overnight accommodations, there are many hotels and motels not far away in Brenham.
RSVP: Headcount is very IMPORTANT, so please RSVP to Beau via call, text or email - Beau's cell: 713-560-0673 and email - beauwann@sbcglobal.net

If you text, please put your name because all Beau can see is your phone number.
There are pics posted from our first gathering in 2017. Look on left hand column for tab - Pics 3/18/17 Beau & Diane's. It was truly a thrill on Chappell Hill!
Looking forward to seeing all of you! You don't want to miss this one. Thank you Beau and Diane. Hugs
---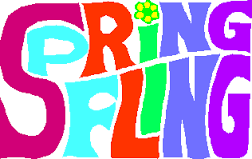 We had 45 wonderful classmates
Pictures are posted - go to Spring/Fall Flings by Years tab - 2018
Thank you Johnny for making this another successful Fling!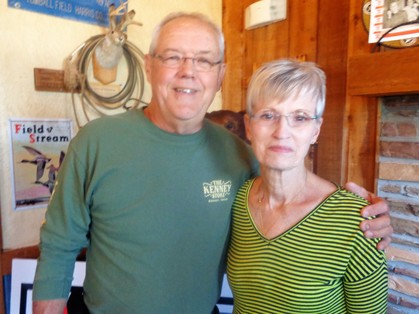 Johnny & Becky Sheffield
---
We are Houston Proud of our Astros!!!!!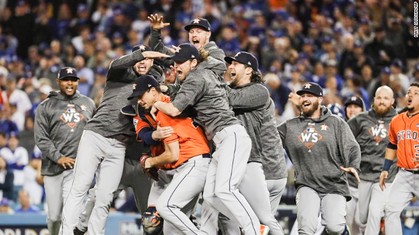 Astros win the 2017 MLB World Series!!!!
5 - 1 against the Dodgers in Game 7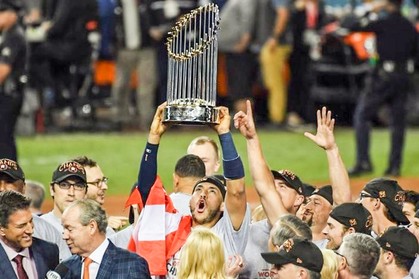 The Astros -- whose first season was in 1962 -- are World Series champions for the first time in franchise history, defeating the Dodgers 5-1 in Game 7 at Dodger Stadium in Los Angeles and completing a Fall Classic for the ages.
These seven games were full of power -- Houston and Los Angeles set the record for most home runs in a single World Series -- and dramatic comebacks. Game 5 was the craziest of all, ending with a 13-12 Astros walk-off win in the 10th inning.
---
---
Look at left hand column - 3rd down - "Pics 3/18/17 - Beau & Diane's" tab. Enjoyed posting and reliving the fantastic event!! Hope you enjoy, too. Hugs
Our wonderful hostess and host, Diane and Beau - Cooper's Memorial Icehouse
---
Waltrip Class Of 1964 website!
Created 5/6/2008 - Jackie Crowe (Finch)

A BLAST FROM THE PAST -- a jukebox tune cost only a dime, a '57 Chevy was really cool --- recall the good times, the memories that last!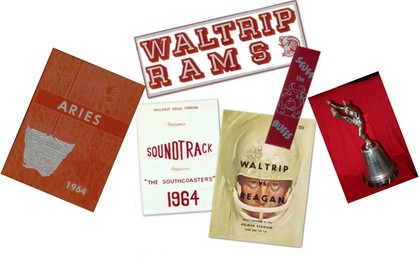 Alma Mater Information: Jon Enloe wrote the lyrics, Joe Stuessy wrote the music........Class of '61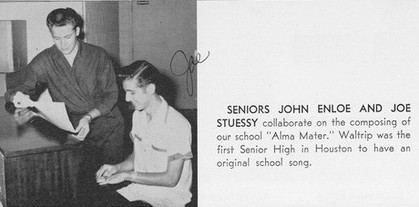 Jon Enloe - Now ------ Joe Stuessy - Now
S.P. Waltrip Senior High Trivia and Highlights
Waltrip has the tallest flag pole in the area - when we opened it was the tallest in the state. Our original flag came from the nation's capital and was brought by Mr. Waltrip's friend and U.S. Congressional Representative, Mr. Albert Thomas.
Waltrip was the first high school in Houston to have an original school song and it was written by Jon Enloe and Joe Stuessy, Class of 1961. When Waltrip opened in the fall of 1960, there were 166 seniors, 288 juniors, 445 sophomores and 122 freshmen. The Band started with 56 members. The first Issue of the "Tribune" was October 6, 1960 and they won Best sports writer in HISD 1960. We have had national merit scholars since the first class and in some classes eleven in one year. We had the National Defense Cadet Corp from the beginning, now ROTC.
The columns in front of the school had no color but were painted bright red in the later years. The window panes were originally red to match the roof line that is red. In 1961 the seniors gift to the school was landscaping, in the tradition of Mr. Waltrip.
We had a bowling club from the beginning and it was the largest extracurricular club. For the first 12 years , Waltrip won the Sportsmanship Award.
The Waltrip Band was the last band to play for JFK before his death and The Imperial Guard marched in the parade for JFK held in downtown Houston.
From the beginning, we had a number of organizations dedicated to leadership and service: High Y, Imperial Guard Drill Team, NDCC, American Legion, Omega Chi Y, Tri Y, Hi Y, Student Council. In 1961, Waltrip won the national forensic tournament and orchestra, 'best in the state' and had national merit scholars, all-state choir. 1962: "W" Association formed, national merit scholars, national debate, 11 UIL Music, VB City Champ, first zone in FB, Swim Team 6th in State. 1963 first winning FB season and we beat Reagan 12-0, was co-district FB champ, won golf championship and again was the best marching band and the first all-state choir members were: Duane Kerr, Lynne Tuttle, and Jon Enloe. The "Gordonettes," an all girl accapela choir, was formed being named for Mr. Cotton.
In 1964, the first exchange student, BB Zone Champs, City FB Champs, Golf District and Volleyball City Champ. In 1965 we had the first color yearbook, FB Zone, BB District. In 1966, Waltrip opened a new wing at the school.
Pep Rallies were held on the porch roof, there were national and state honors for choir, art and poetry and the Tribune won 1st Columbia Scholastic Press. And the Golf team won District. Waltrip is the only school in Houston to win the City Championship in Football and Basketball in the same school year 66-67. Two boys played on both: Tim Duff and David Yaege. We had the national sewing contest winner 1968, Pam Sebasta, and All American First Team in Football 1968, Frank Ditta. In 1969, President George Bush '41 spoke at the school. We had more national merit scholars, chemical scholar, state typing, choir and Prep Bowl Winners. There was the basketball championship and we continued to win the Sportsmanship award. Zoning was a hot topic in 1970 and we continued to compete on all fronts in the 1970's. The Ram was stolen by Scarborough during homecoming week in 1973. Waltrip won the Texaco Academic Challenge in 1989. The Homecoming Parade began tradition in 1998.
In 2001, Waltrip was first recognized by TEA for the academic accomplishments and again in 2008, 2009. In April 2010, we ranked 4th in Best Urban High School for Low-Income Students in Texas and in the Top 6% of High Schools in America. Waltrip is one of only 6 HISD Comprehensive High Schools in HISD to achieve TEA Recognized Status.
As of 2009 graduation, Waltrip has 19,611 graduates. The highest graduating class was in 1972 with 762 and the lowest graduating class was 1998 with 128.
Waltrip High School was remodeled in 2017.
---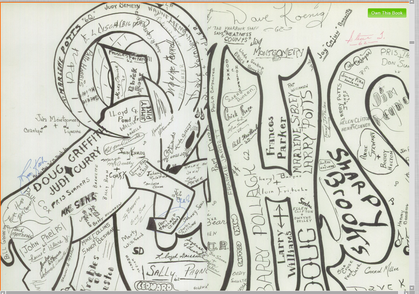 Signatures in Waltrip Yearbook 1962
---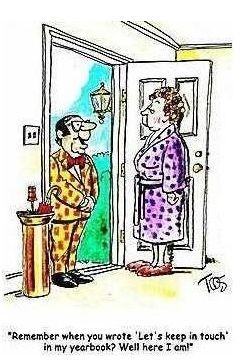 ---
---