Waltrip High School


Class Of 1964

UPCOMING BIRTHDAYS

Show More
MISSING CLASSMATES
Know the email address of a missing Classmate? Click here to contact them!
JOINED CLASSMATES
Percentage of Joined Classmates: 49.8%


| | | |
| --- | --- | --- |
| A: | 201 | Joined |
| B: | 203 | Not Joined |
WHERE ARE
THEY NOW
Does this bring back Memories!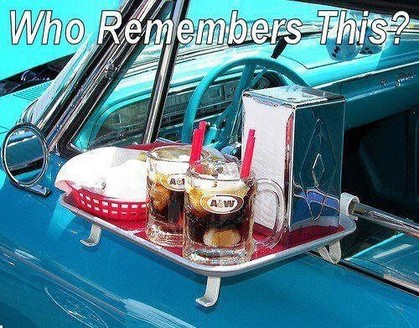 ---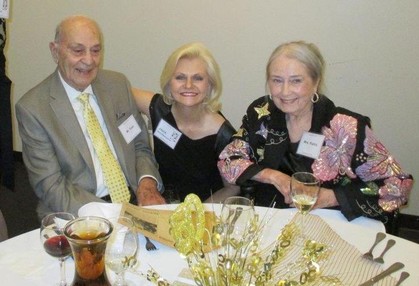 Mr. Tusa, Joyce Barta '65 and Mrs. Kahla
Class of '65 - 50th Class Reunion - August 29, 2015. Thanks, Joyce, for the picture
---
There will not be a gathering at Fuddrucker's in October because Fall Fling is in the same week. We want to see all of you on Saturday, October 17 for our fun Fall Fling! Please RSVP to me --- "Contact Us" or Johnny Sheffield. All the details below ---
---
UPDATE: SAVE THE DATE - Saturday, October 17 for our mini-reunion Fall Fling. Spread the word, all Waltrip Classes are invited.
Place: Goode Company BBQ - Grand Prize Banquet Room with additional outside deck (plenty of room) and cash bar.
Time: 5:00 p.m. to 10:00 p.m. (closing time)
Address: 20102 Northwest Freeway (Hwy 290) between 1960 and Huffmiester, Houston, 77065, Phone 832-678-3562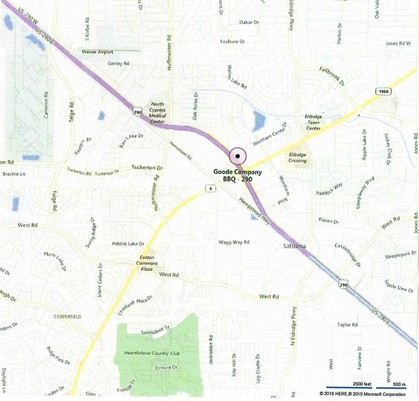 Please RSVP to Johnny Shieffield - 979-203-7209 or his email johnnysheffield46@gmail.com. You can also contact me through "Contact Us" tab at top or put your reply on Message Forum.
If out-of-towners need a place to stay, Homeward Suite Hilton is right next door.
Thanks Johnny for all your hard work in finding us the perfect place!
Attendees to date (10/5) for Fall Fling - 43 count. Com'on RSVP to me or Johnny!
| | |
| --- | --- |
| Last Name | First Name |
| Allen | Sharon & Robert Hoppens |
| Banning | Henny & Roric Harrison |
| Baxter | Sandra & Robert Marshall |
| Brand | Ronna |
| Cannon | Frankie & Leron Wells |
| Croom | Scotty & Lola |
| Crowe | Jackie |
| Derrick | Robert & Kay |
| Geiser | Allen & Betty McKirahan '65 |
| Hansel | Dennis & Meredith |
| Hilsher | Jimmy & Michele |
| Howard | Susan |
| Jordan | Teddie & Fran |
| Lake | Wayne |
| Porter | Barbara |
| Prewitt | Lynn & Pat Wilcox '65 |
| Roff | Llynn |
| Sheffield | Johnny & Becky |
| Smith | Jimmie Lee |
| Taylor | Jenny |
| Taylor | Jim & Jan |
| Wann | Beau & Diane |
| Williamson | Pat |
| Wolfe | Marilynn & Gary Jorden '65 |
| Wren | Lynn & Charlie Burkhardt |
| York | Larry & Debbie |
---
Award Banquet for Mr. Tusa was Wednesday, August 12 at JW Marriott, 5150 Westheimer, Houston, TX
Joe Tusa named winner of 2015 Touchdowner of the Year Award
Tom Gann and other football players attended. Here are some pictures Tom took of the evening.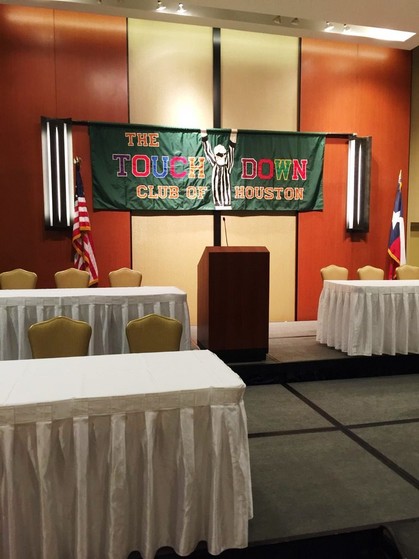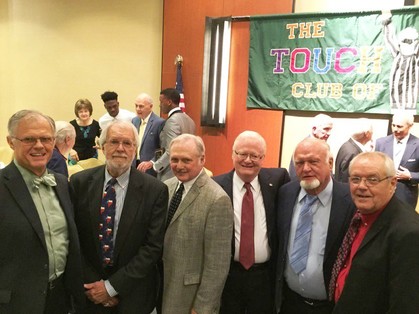 Troy Holiman, Tony Maddox, Glenn Smith, Richard Meek, Larry Smith and Johnny Sheffield
(Allen Geiser not in pic and Tom was taking picture)
Mr. & Mrs. Tusa in the background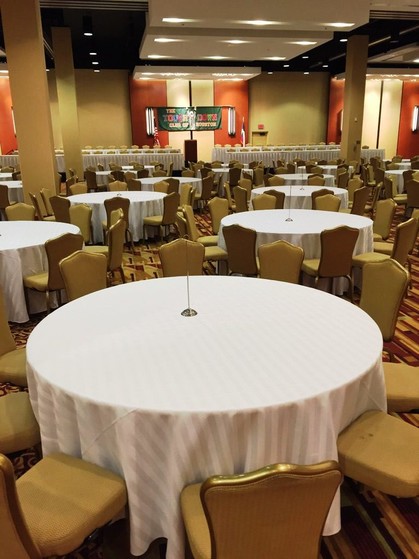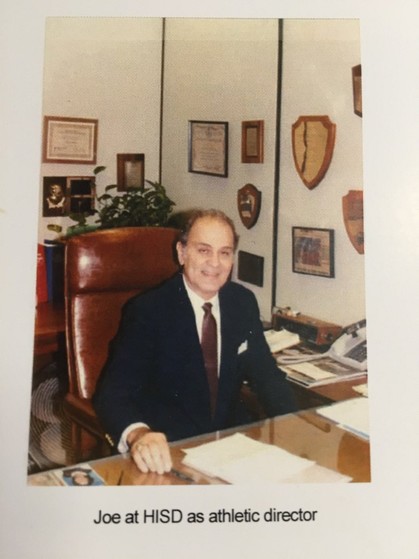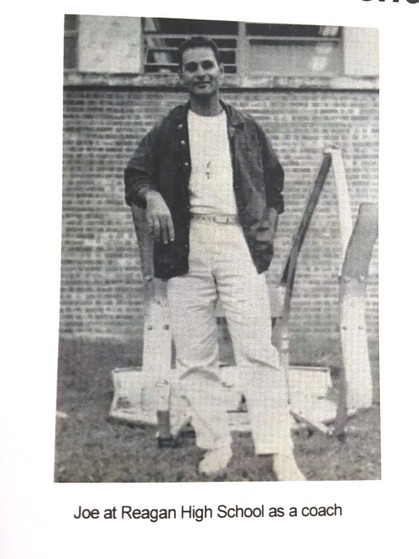 ---

How Houston Neighborhoods Got Their Names
---
Many thanks to LtCol Rich Beil '67 USMC (Ret.) for organizing this wonderful dedication to Coach Les Burton on June 5 in Waco, TX. Every year that he coached was represented at event.
More pictures are posted under Football Dedications 2015-2008 tab on left.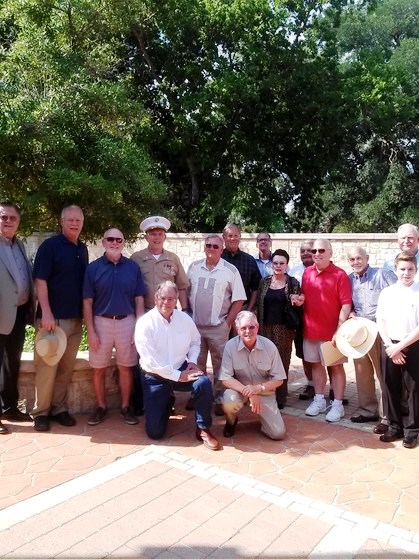 Left to right Back Row: Tom Gann '64, Tim Duff '67, Gary Armbrister '67, Richard Beil '67, Mark Williford '67, Don Ellisor '64, Kelly Burton (son), Mrs. Burton (widow), Charlie Vento '67, Hayden Watson '67, Allen Gieser '64, Harry Harwell '67, Hunter Burton (grandson,)
Kneeling: Charles Eastburn '63, Peck Boswell '67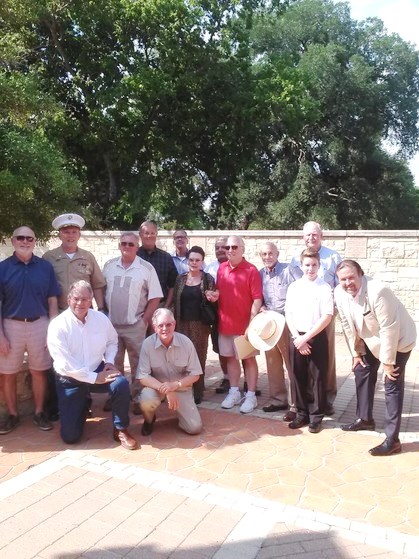 Left to right Back Row: Gary Armbrister, Richard Beil, Mark Williford, Don Ellisor'64, Kelly Burton (son) Mrs. Burton (wife), Charlie Vento, Hayden Watson, Allen Gieser '64, Harry Harwell, Hunter Burton (grandson), Leslie Burton (son)
Kneeling: Charles Eastburn, Peck Boswell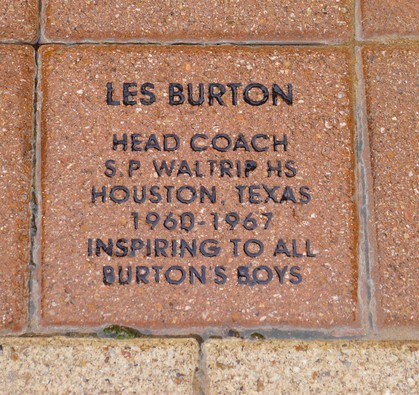 ---
---
3/30/15 - Houston Chronicle about one of our own - Bruno Leonardt '64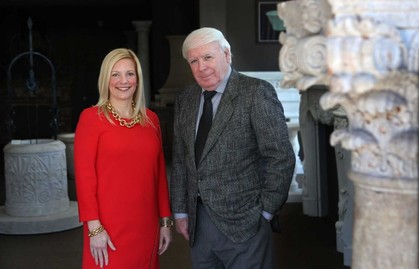 (Ashley Leonardt is director of sales at Architectural Supply, a business founded by her father, Bruno Leonardt. They have a showroom on Richmond Avenue for their stonework such as fireplace mantles, columns, statues and bathtubs)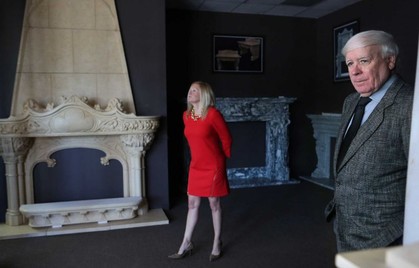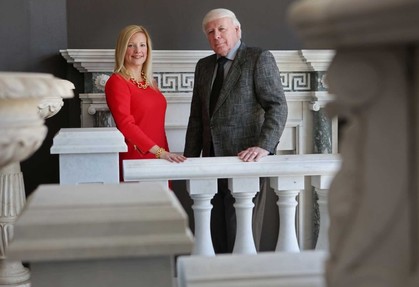 Bruno Leonardt had a hard time adjusting to retirement once he sold his cellphone business in 2004.
He golfed for a few months, then took a trip to Western Europe. While traveling, the stonework in Italy inspired him so much that he decided to create an Internet business.
"I remember thinking, 'Wouldn't it be great if we could find someone to reproduce marble pieces that have that as much quality as the ones in Europe, and bring them right here to Texas?' " the 69-year-old Houstonian said.
The only problem was that European sculptors charged too much for him to be competitive with businesses that sold "cast stone" products, Leonardt said. Cast stone uses concrete to mimic the look of real stone.
He found his answer, Leonardt said, in a studio full of sculptors south of Beijing. The studio's 67 sculptors could carve the fireplace mantles, columns, statues, bathtubs and more that he wanted to sell.
By the end of 2004, Architectural Supply had launched on the Internet. Gross revenues totaled $325,000 in the first year.
To make it a family enterprise, Leonardt brought in his only child, Ashley, in 2013. That's when he purchased a showroom on Richmond Avenue.
"I knew I was missing out on local business," Bruno Leonardt said. "I was working with some high-profile builders and designers here, but the majority of customers ordering from the Internet came from somewhere else."
Last year the business grossed $1.8 million. Ashley Leonardt, 41, serves as director of sales at the showroom and will one day run the company. She called it "the best training program."
"I get to learn on the job," Ashley Leonardt said, "… and how many jobs can say that?"
The stone is quarried in Spain and shipped to the studio in China. Orders normally can be filled within 90 days, Bruno Leonardt said.
"The quality of the stonework I've seen coming out of Mexico just can't compare," said Russell King, a Houston architect and owner of King Residential. "I have a lot of customers who build period-style homes - especially in Royal Oaks and the Memorial villages - and they all want something in marble because it looks like an antique."
Bruno Leonardt said: "We bring in a full container load every two weeks, and it's all presold. One container might have 35 to 45 crates of product."
One of the store's bigger installations was a 20-foot marble fireplace mantle that cost $28,000. That mantle went into a home in Lafayette, La., an area that has produced several clients for the company.
Another unusual installation involved a couple in La Marque. The wife had spied a fiberglass bathtub designed to look like a woman's high-heeled shoe and wanted something similar. The only problem was its $25,000 price tag.
"We carved one out of white marble for her," Bruno Leonardt said. "Even with a waterfall feature at the top, it ended up costing them about $7,900."
---

---
Welcome to the
Waltrip Class Of 1964 website!
Created 5/6/2008 - Jackie Crowe (Finch)

A BLAST FROM THE PAST -- a jukebox tune cost only a dime, a '57 Chevy was really cool --- recall the good times, the memories that last!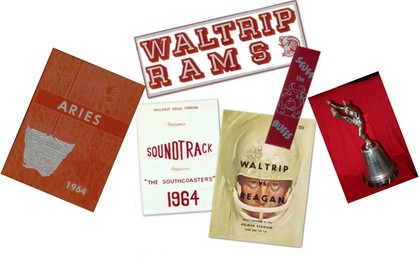 OUR WALTRIP HIGH

Waltrip High, we sing to thee,
Our loyalty we raise.
Strong and noble always,
These tributes we now praise.
Honor, faith and courage,
These we testify.
Thee we'll always honor,
Our Waltrip High

Second Verse

"Long we shall remember thee,

May mem'ries never fade.

Honesty, integrity,
These traits we have portrayed.

Qualities we'll cherish,
Always glorify,
Colors - Red & Gray
Mascot - Ram

Alma Mater Information: Jon Enloe wrote the lyrics, Joe Stuessy who wrote the music..Class of '61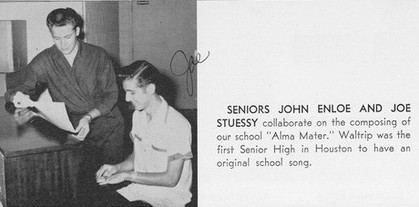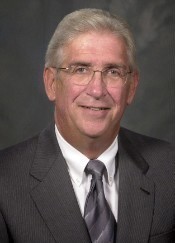 Jon Enloe - Now Joe Stuessy - Now
S.P. Waltrip Senior High Trivia and Highlights
Waltrip has the tallest flag pole in the area - when we opened it was the tallest in the state. Our original flag came from the nation's capital and was brought by Mr. Waltrip's friend and U.S. Congressional Representative, Mr. Albert Thomas.
Waltrip was the first high school in Houston to have an original school song and it was written by Jon Enloe and Joe Stuessy, Class of 1961. When Waltrip opened in the fall of 1960, there were 166 seniors, 288 juniors, 445 sophomores and 122 freshmen. The Band started with 56 members. The first Issue of the "Tribune" was October 6, 1960 and they won Best sports writer in HISD 1960. We have had national merit scholars since the first class and in some classes eleven in one year. We had the National Defense Cadet Corp from the beginning, now ROTC.
The columns in front of the school had no color but were painted bright red in the later years. The window panes were originally red to match the roof line that is red. In 1961 the seniors gift to the school was landscaping, in the tradition of Mr. Waltrip.
We had a bowling club from the beginning and it was the largest extracurricular club. For the first 12 years , Waltrip won the Sportsmanship Award.
The Waltrip Band was the last band to play for JFK before his death and The Imperial Guard marched in the parade for JFK held in downtown Houston.
From the beginning, we had a number of organizations dedicated to leadership and service: High Y, Guard, NDCC, American Legion, Omega Chi Y, Tri Y, Hi Y, Student Council. In 1961, Waltrip won the national forensic tournament and orchestra, 'best in the state' and had national merit scholars, all-state choir. 1962: "W" Association formed, national merit scholars, national debate, 11 UIL Music, VB City Champ, first zone in FB, Swim Team 6th in State. 1963 first winning FB season and we beat Reagan 12-0, was co-district FB champ, won golf championship and again was the best marching band and the first all-state choir members were: Duane Kerr, Lynne Tuttle, and Jon Enloe. The "Gordonettes," an all girl accapela choir, was formed being named for Mr. Cotton.
In 1964, the first exchange student, BB Zone Champs, City FB Champs, Golf District and Volleyball City Champ. In 1965 we had the first color yearbook, FB Zone, BB District. In 1966, Waltrip opened a new wing at the school.
Pep Rallies were held on the porch roof, there were national and state honors for choir, art and poetry and the Tribune won 1st Columbia Scholastic Press. And the Golf team won District. Waltrip is the only school in Houston to win the City Championship in Football and Basketball in the same school year 66-67. Two boys played on both: Tim Duff and David Yaege. We had the national sewing contest winner 1968, Pam Sebasta, and All American First Team in Football 1968, Frank Ditta. In 1969, President George Bush '41 spoke at the school. We had more national merit scholars, chemical scholar, state typing, choir and Prep Bowl Winners. There was the basketball championship and we continued to win the Sportsmanship award. Zoning was a hot topic in 1970 and we continued to compete on all fronts in the 1970's. The Ram was stolen by Scarborough during homecoming week in 1973. Waltrip won the Texaco Academic Challenge in 1989. The Homecoming Parade began tradition in 1998.
In 2001, Waltrip was first recognized by TEA for the academic accomplishments and again in 2008, 2009. In April 2010, we ranked 4th in Best Urban High School for Low-Income Students in Texas and in the Top 6% of High Schools in America. Waltrip is one of only 6 HISD Comprehensive High Schools in HISD to achieve TEA Recognized Status.
As of 2009 graduation, Waltrip has 19,611 graduates. The highest graduating class was in 1972 with 762 and the lowest graduating class was 1998 with 128.
---
Pictures of the Month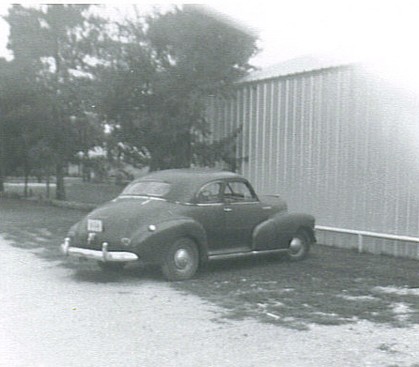 Tom Gann's 1948 Chevy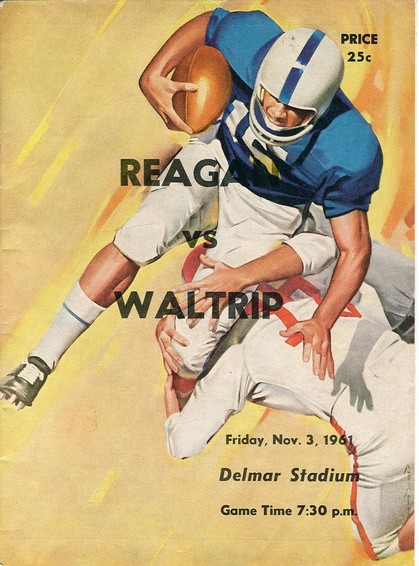 Those were the days -- Reagan vs. Waltrip at Delmar Stadium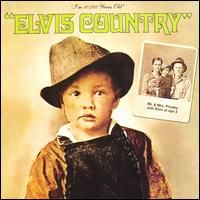 The King
Judy Nelson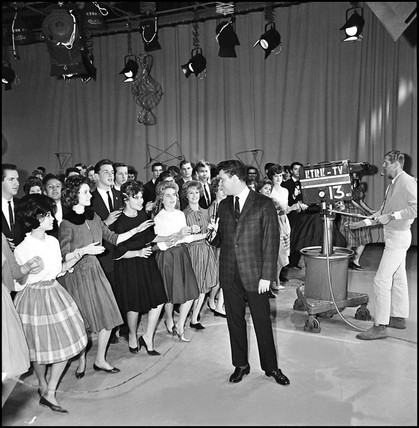 Gerry Burkhardt (Middle) to the right Eddie Roberts
and down below on front row behind Larry Kane - Ellen and Helen Clifton
---
Enjoy Your Freedom
and
God Bless Our Troops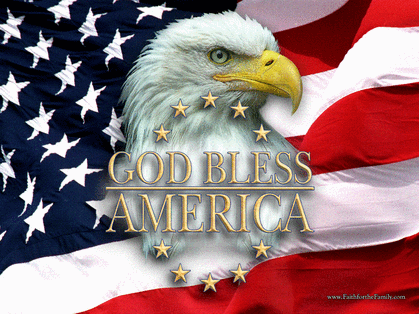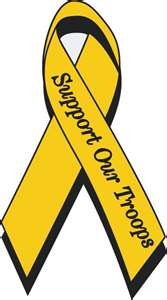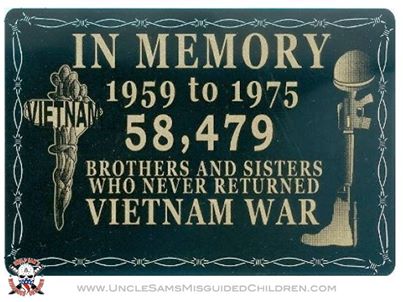 ---
...Pictures of the Past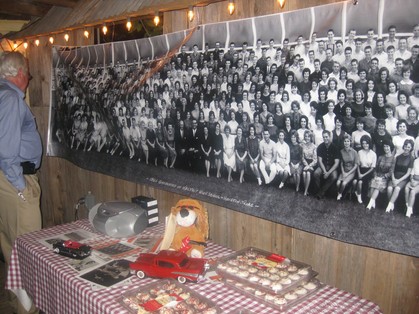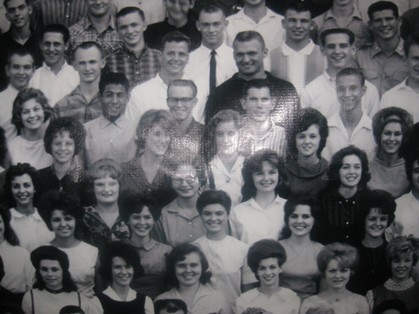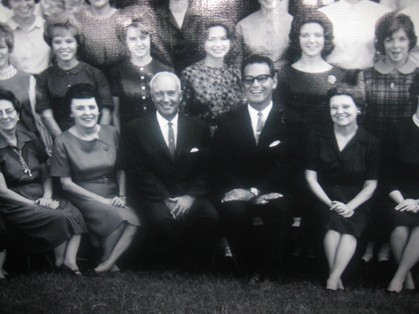 Our mini-reunion at Clay's April 14, 2012 - Look at all those youngsters! Thank you, Skeeter, for the wonderful priceless banner!
(See more pics under Fuddrucker/Houston Tab in left column)
---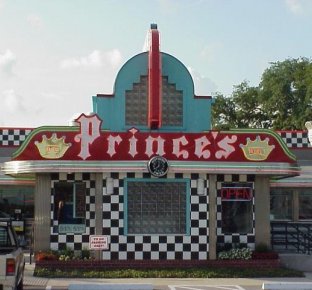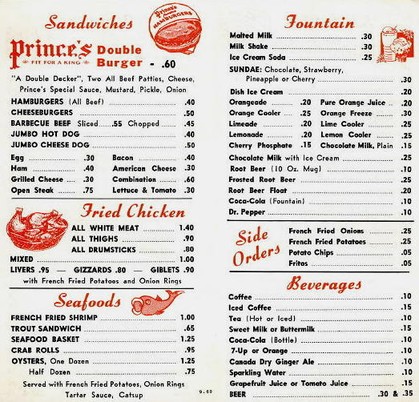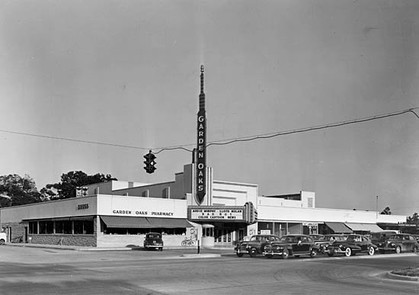 Garden Oaks Theater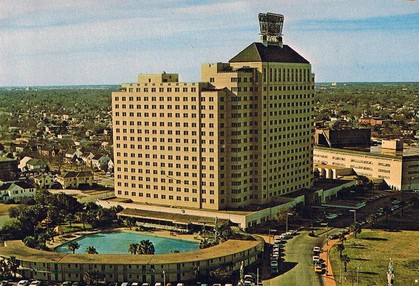 Shamrock - our Prom!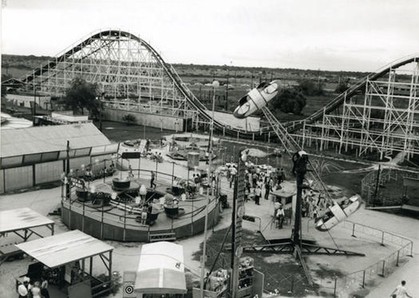 Playland Park
---