Waltrip High School


Class Of 1964

WHO'S ONLINE NOW
No registered users are online right now.
UPCOMING BIRTHDAYS

MISSING CLASSMATES
Know the email address of a missing Classmate? Click here to contact them!
JOINED CLASSMATES
Percentage of Joined Classmates: 49.6%


| | | |
| --- | --- | --- |
| A: | 203 | Joined |
| B: | 206 | Not Joined |
WHERE ARE
THEY NOW
---
Mini-Reunion
Save the date
Date: Saturday, April 18 - Spring Fling Mini-Reunion
Time: 4:30 p.m. - 10:00 p.m.
Place: Harris County BBQ (Private Room) 19811 Northwest Freeway, Houston 77065 (Inbound side of 290 and Hwy. 6/1960 between Gander Mountain and Chuys)
---

Alert! No Fuddrucker gathering in April
Houston Gang - Next Fuddrucker gathering is Tuesday, May 12 at 6:00 p.m.
We will not have an April gathering since it falls in the same week as our Spring Fling (Saturday, April 18).
Fuddrucker's the 2nd Tuesday of each month -- join the fun! Starting at 6:00 p.m. or whenever you can get there. 290 feeder road between Pinemont and Tidwell (13010 Northwest Freeway - 713-462-2639) call if you need directions. No reservations necessary - just show!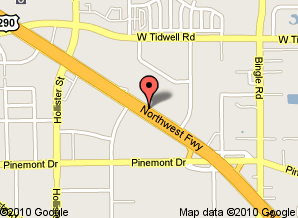 ---
Dedication to Coach Burton - June 5, 2015, 4:30 p.m.
Where: Plaza of Influence at American Football
Coaches Association Building (100 Legend Lane) in Waco, TX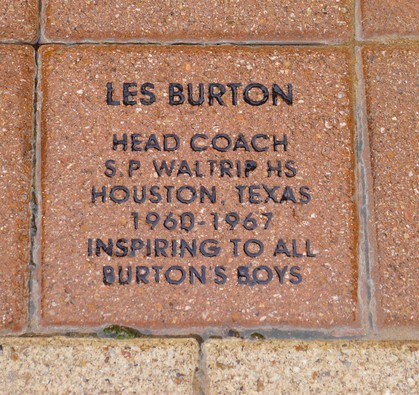 Although Waco may be too far for some to travel, thought I would like to make this known to everyone.
We (a number of '67 football players) have purchased a memorial tile in memory of Les Burton to be placed in the Plaza of Influence at the American Football Coaches Assoc. building in Waco. We will be gathering there for a short dedication ceremony the afternoon of June 5, 2015. The AFCA building is located next to the Texas Sports Hall of Fame, across from the Baylor campus on S. University Parks Dr.

Following the ceremony, we will retire somewhere (haven't yet decided) for libations and reminiscing. All interested are invited.
Directions: The actual address is 100 Legend Lane, Waco, Texas. But, the "lane" ain't much of a Lane. When one gets off I-35 and turns onto S. University Dr., the building is the first building on the left, next door to the Sports Hall of Fame. I will be prepared to provide specific directions to anyone who asks. We're thinking that we will hold it about 4:30 in the afternoon so we're not out in the heat of the day.
Questions may be addressed to Richard Beil at his email address listed below.
Semper Fi
LtCol Rich Beil
iwojimajoe1775@gmail.com
USMC (Ret.)
Update - 3/24/15 from Rich Beil '67
So that everyone can ensure it's marked on the calendar, this is another reminder of our intended gathering in Waco. If you haven't already done so, mark it on your calendar and make plans to be here.
We will meet in the Plaza of Influence at the American Football Coaches Association at 4:30 p.m. for a short ceremony to dedicate the tile and commemorate the life of the man who influenced all our lives.
I picked that time to try and beat the heat. But, it's still June, so dress is casual. We'll then move to the Lobby Bar of the Waco Hilton (only about 1/2 mile away).
For those intending to stay over in Waco that night, everyone is on their own for lodging. Having no idea how many may show up, I was unable to arrange a group rate anywhere.
The AFCA is just off I-35 and across University Park Dr. from the Baylor campus. When you exit off I-35, go East on University Park Dr. Immediately get in the left lane and turn left on Legends Lane. The AFCA building is on your left and the Texas Sports Hall of Fame is on your right. The building should still be open at that time on a Friday afternoon. You can access the Plaza of Influence either through the building or through a gate on the right side.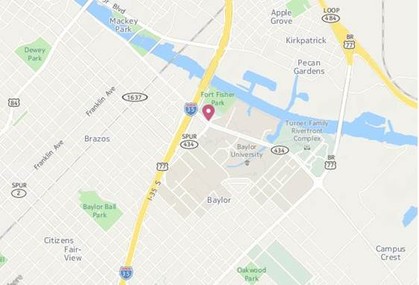 ---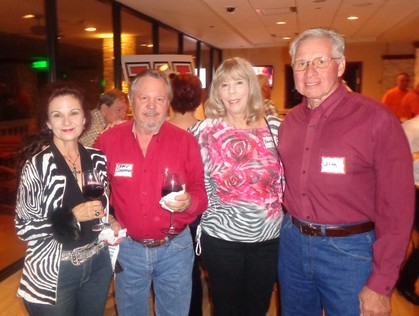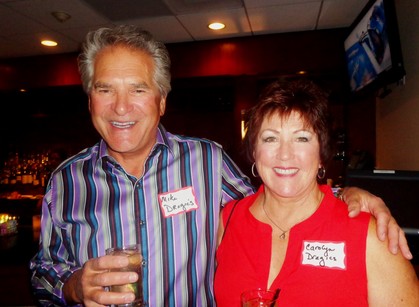 Saturday Night at Woodlands Ballroom - October 18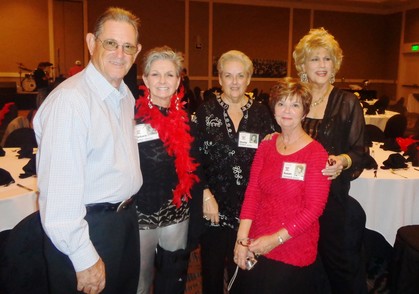 Some Loving Warm Comments about Reunion and Closeness of Our Class of '64!
wow...what a reunion...having worked on all since 20th, it was a great gathering, new faces, renewed times since last seeing some...I admit we have aged (gracefully), but are stiil survivors of the 60's..now leaving the 60's, lol....put out any pics to share w/all of us...until we meet again...remember the song "call on me, you have a friend, just call and I'll be there...." (Scotty Croom)
---
What a great time it was last night kicking off our reunion weekend by seeing so many old friends that we have not seen in many years. I was sitting drinking my coffee this morning and thinking about how amazing it is that you can walk into a place and be 68 years old, and twenty minutes later be about 17 again! Pretty special. (Teddie Jordan)
---
What a GREAT reunion! It was great seeing all who were able to attend. Missed those who were not able to come. Kudos to all who planned and helped make it such a great success!!! (Gloria Hornick)
---
What a great reunion at The Woodlands Resort. I agree that the clock turned back and we were all again those seniors of 1964! I want to thank the committee for all the work and preparation that concluded in a terrific event from the cocktail time on Friday night through the fancy dinner and dance on Saturday night. There aren't enough superlatives to properly describe the overall flavor of the weekend. I, for one, enjoyed it beyond measure. It was great to see so many people and become reacquainted again. It was terrific that Barbara and Henny could make it and join in on the fun. Thanks again everyone and I hope to stay in touch with many of you now that we've rediscovered one another. (Pat Williamson)
---
Thank you, to all of those on the reunion committee, for an absolutely AWESOME reunion. The entire weekend was wonderful. Loved The Woodlands Resort. It was so nice not having to drive to the events. It was so good to reconnect with friends that I had lost contact with. The love that I felt in that room was something that I will carry with me for the rest of my days. I can't thank you all enough. I hope all had safe travels home. Love to all. Prayers and Blessings! (Jimmie Sue Roach)
---
As I was driving home from Katy yesterday the song that kept going through my head was "Oh What a Night!!!!" I think that about sums up our wonderful reunion! What a great evening! Friday evening was so much fun, too, just relaxing and catching up with classmates, some I hadn't seen since graduation. It was like we just picked up where we left off! Memories, memories, memories! So much laughter and so many hugs! We are still looking GOOD!! Most of all, we are a close knit group and we will stay that way! (Susan Howard)
---
Jimmie Sue...you are a delight...thank you for coming to the reunion. I havent seen you since, well 50 years! Plus we have you to thank for planting the seed of the website, you and Jimmie Lee, and then of course Jackie ran with the ball, and the rest as they say is history..... Susan, you too, such a gentle soul...Marcie English, Been 50 years, I so enjoyed seeing you and everyone....Jenny Taylor, always the heart of the crowd...Judy Nelson, Barbara, Jackie, Lynn, Betty Sherman, Sandi S., Henny Banning, Gloria Hornick, Bob and Sharon, soon to be their neighbors at Chappell Hill, Johnny and Becky....there's just not enough time at a reunion to get to talk to everyone. Talked to some folks 2 and 3 times...Kept running into Dennis Dorsey, and we just couldnt say enough to each other....If anyone missed talking to Dennis, you missed out for sure! What a kind and gentle soul he is...a fine man, a fine human being...proud to call him my classmate and friend...proud to call all yall my classmates and friends! As Susan said, we have a special classcloseness....I guess just in the right place at the right time...
My very best friend for life, Robbie Boswell, The ever handsome and fine lads, Larry York, Jimmy Hilsher, Allan Gieser, Bob Cocheron, Scotty and Lola, Teddy Jordan and Fran, Linda Webster, Wayne Lake, Gary Jordan, Dennis Hansel, I always enjoy talking to all the aforementioned....MIKE DRAGICS...I havent seen Mike since high school...still has his own hair...Jim Taylor, Ken Oliver, Gary Moseley, Tony Maddox, Tom Gann, Larry and Glenda Smith...I sometimes see all the aforementioned at Fudds...but whenever, I am just delighted when I do see them. Charles Dent from Omaha, Greg Smith, from Ohio, Navy Captain Smith...folks you dont get to be a Navy Captain by chance..Lynn Pruit, Terry Scheffer, plus all the wives of the aforementioned. Ive missed naming some, for sure, and for that, you have my sincere apologies! My pea brain is on overload! (Beau Wann)
---
I just wanted to add in my thanks to all of the reunion committe who did such a spectacular job setting up the class of 64 for a wonderful reunion weekend! I know that you all put in so much time and energy getting everything accomplished and I know I speak for everyone in saying you are truly appreciated! We are all so fortunate to have graduated with such dedicated folks! (Ronna Brand)
---
I would also like to chime in here and says thanks again to the reunion committee for putting the whole thing together. Good venue; the ballroom was just about the right size for our group, good turnout – kudos to all, good band, good food and from the remarks I've read, a good time was had by all. I'm not going to try to recount all that I spoke with but will agree with Beau that Dennis Dorsey may have been the most interesting man in the room……I wonder if he drinks dos XXs beer?
Talking with Larry York after all those years, it's like nothing has changed in the last 50 or so.
I enjoyed it so much, when driving to Aransas Sunday morning thinking about the night before, grinning to myself about my old friends, I got a speeding ticket!
Reminds me of a line from a Dolly Parton/Kenny Rogers song: "you can't make old friends" and that's a fact Jack! (Wayne Lake)
---
Wow, going back to see the pics our "Fabulous Jackie" took of "THE REUNION" is so heart warming. First, I want to thank all who called, texted, and sent cards to me after my fall and surgery. It certainly gave to me the determination to get up and make sure I was going to be at the Reunion...one way or the other.
I had no idea Jackie was sending out messages about my fall..Thanks, Jackie for all that you did for me. Secondly, "THE REUNION" was the best ever. Friday night being able to see and talk with each person and just catch up, was as if there had been no time lapse at all. As so many have said, the Class of '64 is so very special, and we are. Thanks to all for the love and concerns said to me about the fall both nights. We haven't lost being cool.
Yes, we on the Reunion Committee were so pleased that the events were over whelmingly appreciated and enjoyed. Don't let time fly. Keep up on line or come to Fudd's when you can or you are in the area. It's the second Tuesday of the month, unless notified other wise. Hugs, (Barbara Porter Raines)
---
My apologies for taking so long in posting my Thank You to all who helped make this Reunion a special time. I am on Reunion Overload, I cannot believe it is over, I didn't get a chance to visit with everyone.
What an AWESOME weekend for the best reunion ever, everything was perfect including the weather. I do not have sufficient words to explain how grateful the reunion committee (or The Crew as our Event planner called us) is for your kind words. The past two and a half years was truly a labor of love by everyone on the committee. Thank you Waltrip Class of '64, Class of Champions, and spouses for your attendance and support to help make the reunion a success. Without you and your continued support the committee could not do what we do.
Reading the comments and looking at the fantastic pictures brought tears to my eyes while many fond memories flooded through my mind. I will say it again, we are blessed to have so many classmates who have continued this life long journey, some of us since first grade and before. Thank you God for allowing us to grow in a time that was safe and for so many lifelong friends. God Bless, (Lynn Wren Burkhardt)
---
---
---
Welcome to the
Waltrip Class Of 1964 website!
Created 5/6/2008 - Jackie Crowe (Finch)

A BLAST FROM THE PAST -- a jukebox tune cost only a dime, a '57 Chevy was really cool --- recall the good times, the memories that last!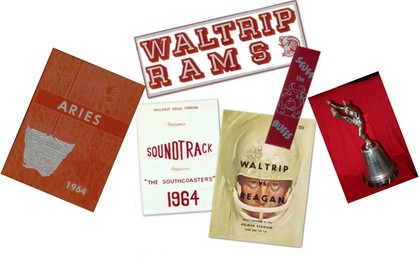 OUR WALTRIP HIGH

Waltrip High, we sing to thee,
Our loyalty we raise.
Strong and noble always,
These tributes we now praise.
Honor, faith and courage,
These we testify.
Thee we'll always honor,
Our Waltrip High

Second Verse

"Long we shall remember thee,

May mem'ries never fade.

Honesty, integrity,
These traits we have portrayed.

Qualities we'll cherish,
Always glorify,
Colors - Red & Gray
Mascot - Ram

Alma Mater Information: Jon Enloe wrote the lyrics, Joe Stuessy who wrote the music..Class of '61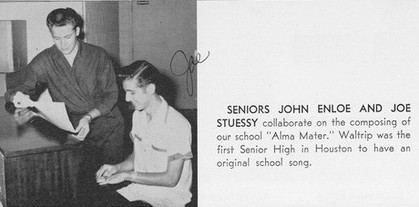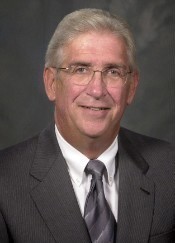 Jon Enloe - Now Joe Stuessy - Now
S.P. Waltrip Senior High Trivia and Highlights
Waltrip has the tallest flag pole in the area - when we opened it was the tallest in the state. Our original flag came from the nation's capital and was brought by Mr. Waltrip's friend and U.S. Congressional Representative, Mr. Albert Thomas.
Waltrip was the first high school in Houston to have an original school song and it was written by Jon Enloe and Joe Stuessy, Class of 1961. When Waltrip opened in the fall of 1960, there were 166 seniors, 288 juniors, 445 sophomores and 122 freshmen. The Band started with 56 members. The first Issue of the "Tribune" was October 6, 1960 and they won Best sports writer in HISD 1960. We have had national merit scholars since the first class and in some classes eleven in one year. We had the National Defense Cadet Corp from the beginning, now ROTC.
The columns in front of the school had no color but were painted bright red in the later years. The window panes were originally red to match the roof line that is red. In 1961 the seniors gift to the school was landscaping, in the tradition of Mr. Waltrip.
We had a bowling club from the beginning and it was the largest extracurricular club. For the first 12 years , Waltrip won the Sportsmanship Award.
The Waltrip Band was the last band to play for JFK before his death and The Imperial Guard marched in the parade for JFK held in downtown Houston.
From the beginning, we had a number of organizations dedicated to leadership and service: High Y, Guard, NDCC, American Legion, Omega Chi Y, Tri Y, Hi Y, Student Council. In 1961, Waltrip won the national forensic tournament and orchestra, 'best in the state' and had national merit scholars, all-state choir. 1962: "W" Association formed, national merit scholars, national debate, 11 UIL Music, VB City Champ, first zone in FB, Swim Team 6th in State. 1963 first winning FB season and we beat Reagan 12-0, was co-district FB champ, won golf championship and again was the best marching band and the first all-state choir members were: Duane Kerr, Lynne Tuttle, and Jon Enloe. The "Gordonettes," an all girl accapela choir, was formed being named for Mr. Cotton.
In 1964, the first exchange student, BB Zone Champs, City FB Champs, Golf District and Volleyball City Champ. In 1965 we had the first color yearbook, FB Zone, BB District. In 1966, Waltrip opened a new wing at the school.
Pep Rallies were held on the porch roof, there were national and state honors for choir, art and poetry and the Tribune won 1st Columbia Scholastic Press. And the Golf team won District. Waltrip is the only school in Houston to win the City Championship in Football and Basketball in the same school year 66-67. Two boys played on both: Tim Duff and David Yaege. We had the national sewing contest winner 1968, Pam Sebasta, and All American First Team in Football 1968, Frank Ditta. In 1969, President George Bush '41 spoke at the school. We had more national merit scholars, chemical scholar, state typing, choir and Prep Bowl Winners. There was the basketball championship and we continued to win the Sportsmanship award. Zoning was a hot topic in 1970 and we continued to compete on all fronts in the 1970's. The Ram was stolen by Scarborough during homecoming week in 1973. Waltrip won the Texaco Academic Challenge in 1989. The Homecoming Parade began tradition in 1998.
In 2001, Waltrip was first recognized by TEA for the academic accomplishments and again in 2008, 2009. In April 2010, we ranked 4th in Best Urban High School for Low-Income Students in Texas and in the Top 6% of High Schools in America. Waltrip is one of only 6 HISD Comprehensive High Schools in HISD to achieve TEA Recognized Status.
As of 2009 graduation, Waltrip has 19,611 graduates. The highest graduating class was in 1972 with 762 and the lowest graduating class was 1998 with 128.
---
Pictures of the Month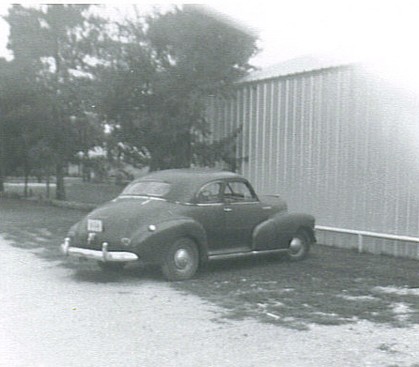 Tom Gann's 1948 Chevy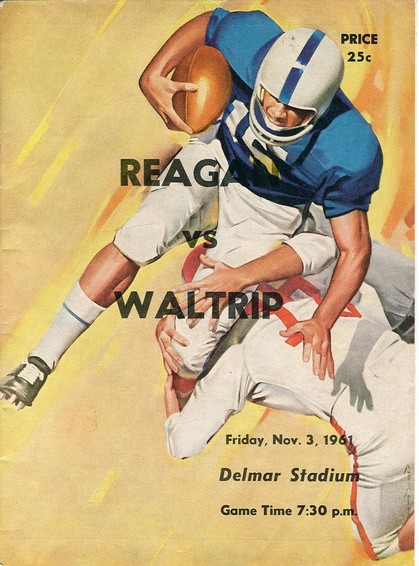 Those were the days -- Reagan vs. Waltrip at Delmar Stadium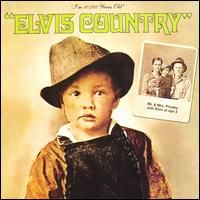 The King
Judy Nelson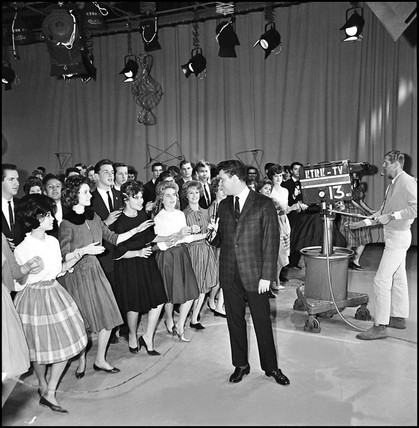 Gerry Burkhardt (Middle) to the right Eddie Roberts
and down below on front row behind Larry Kane - Ellen and Helen Clifton
---
Enjoy Your Freedom
and
God Bless Our Troops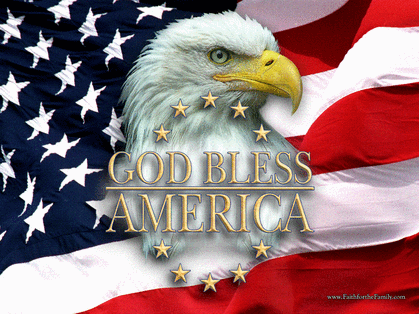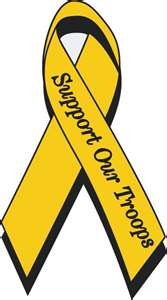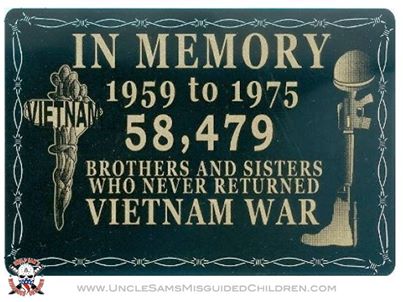 ---
...Pictures of the Past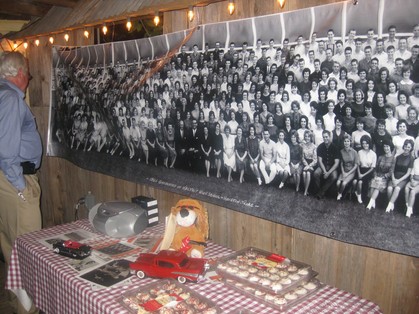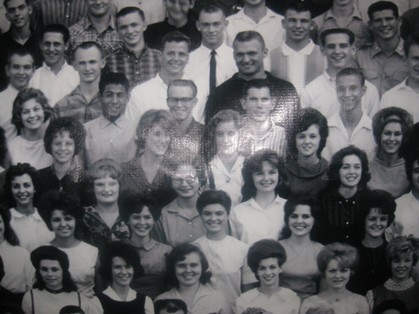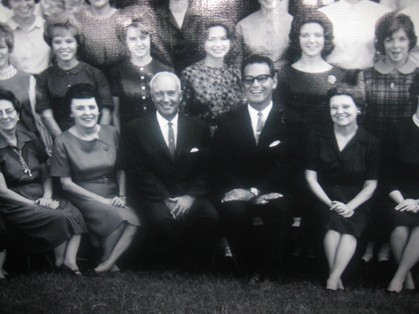 Our mini-reunion at Clay's April 14, 2012 - Look at all those youngsters! Thank you, Skeeter, for the wonderful priceless banner!
(See more pics under Fuddrucker/Houston Tab in left column)
---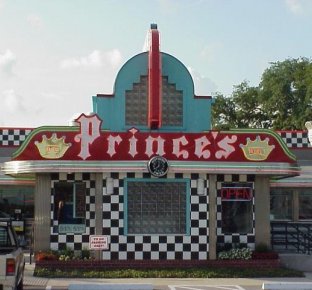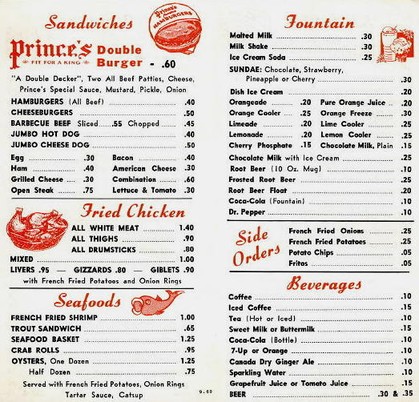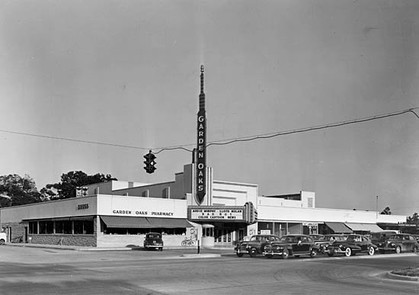 Garden Oaks Theater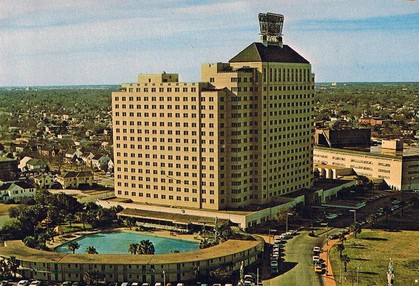 Shamrock - our Prom!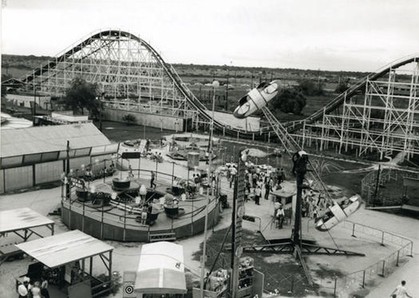 Playland Park
---
"Our Friends Are A Very Important Part Of Our Lives. Treasure The Tears, Treasure The Laughter, But Most Importantly, Treasure The Memories."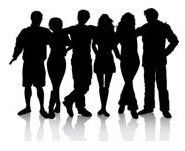 ---
ANNOUNCEMENTS
•

If anyone has forgotten their logins (email address and/or password), and yes, at our age it happens so don't feel alone - please contact me ("Contact Us" tab at top) and I can help you ---

If you have a change of address, phone or email please let me know by going to "Contact Us" tab at top or once you have created your account (no expense to you) go to "Edit Contact Info" under Member Functions and change. Enjoy the website!

Jackie Crowe Finch

•

---

Check out these other Waltrip websites and get up-to-date news on the Waltrip Alumni Association.

www.waltripalumni.org - New Waltrip Alumni Association, President is Dr. Jon Enloe '61. Please support your Alumni by joining!

www.waltrip61.com - Dr. Jon Enloe

http://waltrip63.org - Billie Allbrecht Jenkin

www.waltrip65.com - Linda Webster Jennings

www.waltrip66.com - Tonya Traylor Penk

www.waltrip67.com - Pat Clooney King

www.waltrip50.org - Waltrip High School's 50th Anniversary Celebration

---

•




•

Waltrip Alumni Association. Go to www.waltripalumni.org - New Waltrip Alumni Association, President is Dr. Jon Enloe '61. Please support your Alumni by joining!

Dr. Jon Enloe '61

•