Waltrip High School


Class Of 1964

WHO'S ONLINE NOW
No registered users are online right now.
UPCOMING BIRTHDAYS

Show More
MISSING CLASSMATES
Know the email address of a missing Classmate? Click here to contact them!
JOINED CLASSMATES
Percentage of Joined Classmates: 50.2%


| | | |
| --- | --- | --- |
| A: | 202 | Joined |
| B: | 200 | Not Joined |
WHERE ARE THEY NOW

Thank you Beau and Diane for a great time at Spring Creek BBQ on Saturday, August 27!!! Pictures have been posted under Fuddrucker/Houston by Year - 2016. Remember our Fall Fling is next gathering --- Saturday, October 29.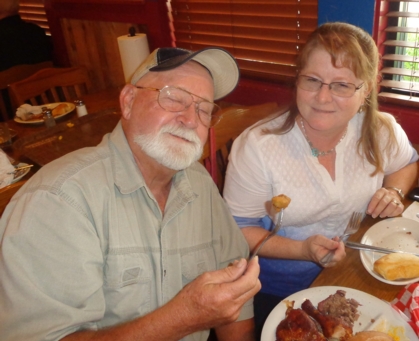 ---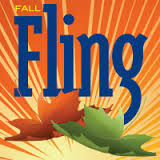 Mark your calendar for our Fall Fling (mini-reunion) in October!
Saturday, October 29, 2016
Place: Goode Company BBQ
Grand Prize Banquet Room with additional outside deck (plenty of room), cash bar and chips & dips for appetizers.
Time: 4:00 p.m. to 10:00 p.m. (closing time)
Address: 20102 Northwest Freeway (Hwy 290) between 1960 and Huffmiester, Houston, 77065, Phone 832-678-3562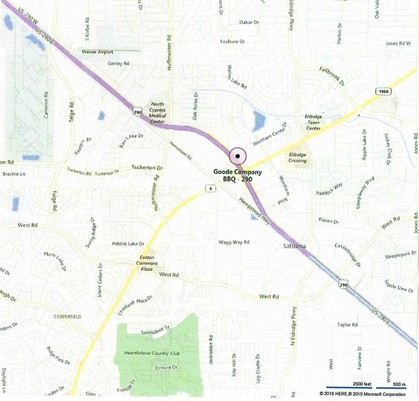 Please RSVP to Johnny Shieffield - 979-203-7209 or his email johnnysheffield46@gmail.com. You can also contact me through "Contact Us" tab at top of website or put your reply on Message Forum.
If out-of-towners need a place to stay, Homeward Suites by Hilton - Northwest/Cy Fair, 13110 Wortham Center Drive, Houston, TX 77065 - 1-832-237-2000 is right next door - within walking distance to Goode Co. BBQ.
(From Highway 290 W: Take FM 1960/Highway 6 Exit, stay on service road past FM 1960 and take a right on Wortham Center Drive.

From Highway 290 E: Exit on FM 1960/Highway 6, make a U-turn, stay on service road and turn right on Wortham Center Drive.)
A Big Thanks and Hug to Johnny for coordinating our Fall Fling!
---
---
July 12, 2016 - Fuddrucker's
See pictures posted under Fuddrucker/Houston by Year - 2016 sub-tab in left hand column.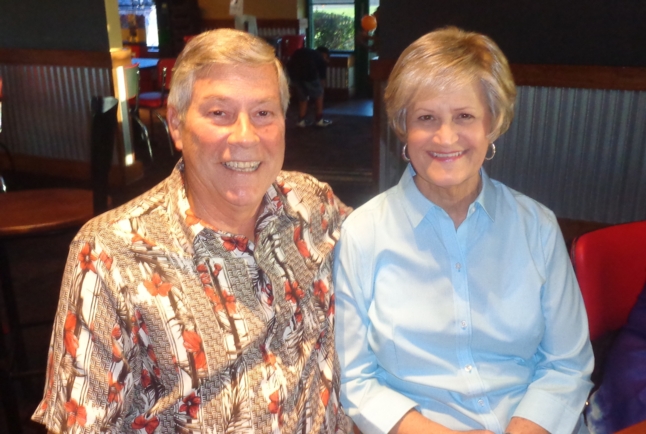 Lynn & Pat Prewit - Host and Hostess
Thanks for making this happen! It was a wonderful time for all.
---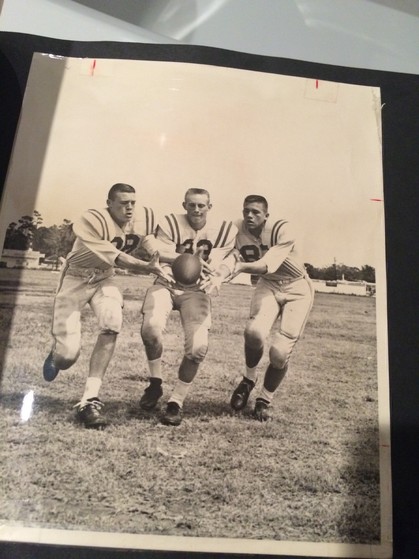 Tom Gann, Johnny Rolater and John Goyen
Per Tom Gann 5/22/16
"After sending the attached newspaper publicity picture to Johnny Rolater and John Goyen and later to Johnny Sheffield, Goyen sent me this very simple reply days later and it reflects perfectly what happened in excellence at Waltrip. Not just in Football, but over every aspect from Principal and Staff, the Drill Team, Waltrip Band, Tennis, Swimming Team, the Reunion Committee '64, ROTC, Golf, Archery, Basketball, Drama and it goes on and on to include the student body as a whole" - Tom Gann
"Those were special days in special times with a great bunch of people. And we thought it was typical" - John Goyen
---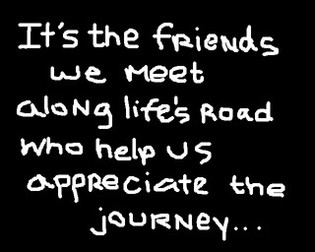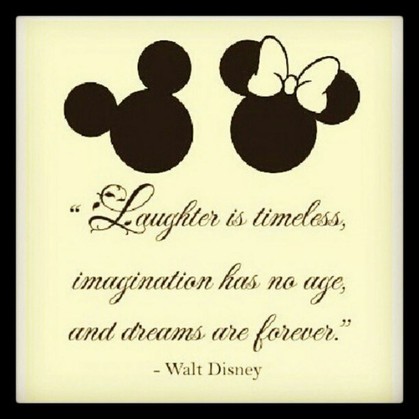 ---

We have discontinued Fuddrucker gatherings as of 10/21/15

but will continue with our Spring/Fall Flings that are on Saturdays in April and October. Or as suggested "if any of us learn of a visit from an out of town classmate, or any other event of class interest, I encourage you to pick a time and place to gather, post it on this Forum, and we can gather and celebrate those events."
---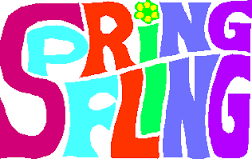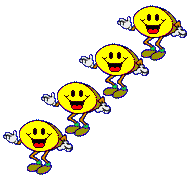 Saturday's event (April 2) at Goode Company BBQ was fabulous - filled with fun and laughter by our loving/caring Waltrip family - classes of 63, 64, 65, 66, 67, 72 and 74!!! Oh, and some Reagan friends, too!
More pictures have been posted under Mini Reunions Spring/Fall Flings tab in left hand column. Hugs, Jackie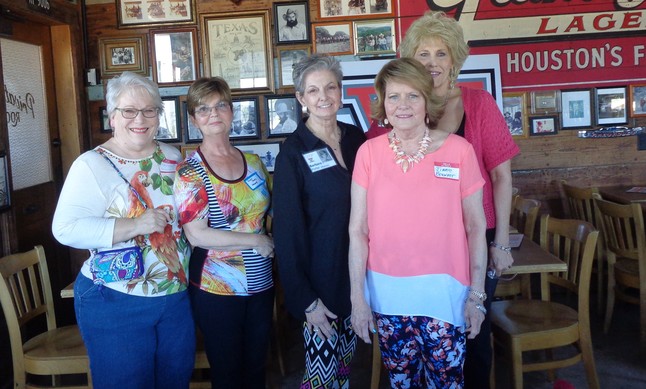 Dorothy Fowler '65, Susan Howard, Barbara Porter, me and Jimmie Lee Smith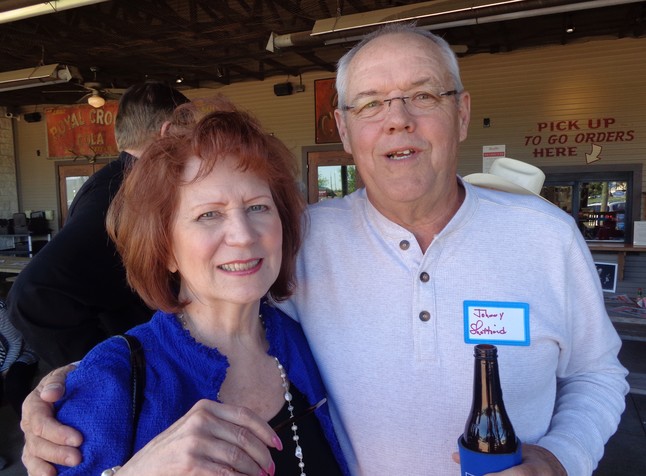 Tonda Thiessen and Johnny Sheffield
See more under Mini Reunions Spring/Fall Fling tab
---
Welcome to the
Waltrip Class Of 1964 website!
Created 5/6/2008 - Jackie Crowe (Finch)

A BLAST FROM THE PAST -- a jukebox tune cost only a dime, a '57 Chevy was really cool --- recall the good times, the memories that last!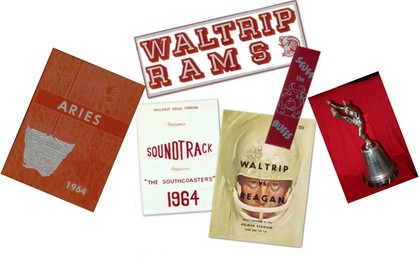 OUR WALTRIP HIGH

Waltrip High, we sing to thee,
Our loyalty we raise.
Strong and noble always,
These tributes we now praise.
Honor, faith and courage,
These we testify.
Thee we'll always honor,
Our Waltrip High

Second Verse

Long we shall remember thee,

May mem'ries never fade.

Honesty, integrity,
These traits we have portrayed.

Qualities we'll cherish,
Always glorify,
Colors - Red & Gray
Mascot - Ram

Alma Mater Information: Jon Enloe wrote the lyrics, Joe Stuessy who wrote the music..Class of '61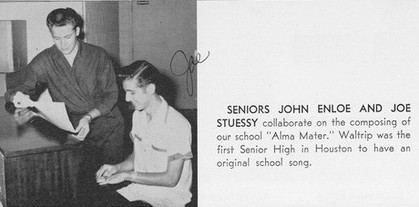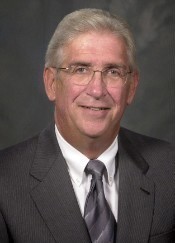 Jon Enloe - Now ------ Joe Stuessy - Now
S.P. Waltrip Senior High Trivia and Highlights
Waltrip has the tallest flag pole in the area - when we opened it was the tallest in the state. Our original flag came from the nation's capital and was brought by Mr. Waltrip's friend and U.S. Congressional Representative, Mr. Albert Thomas.
Waltrip was the first high school in Houston to have an original school song and it was written by Jon Enloe and Joe Stuessy, Class of 1961. When Waltrip opened in the fall of 1960, there were 166 seniors, 288 juniors, 445 sophomores and 122 freshmen. The Band started with 56 members. The first Issue of the "Tribune" was October 6, 1960 and they won Best sports writer in HISD 1960. We have had national merit scholars since the first class and in some classes eleven in one year. We had the National Defense Cadet Corp from the beginning, now ROTC.
The columns in front of the school had no color but were painted bright red in the later years. The window panes were originally red to match the roof line that is red. In 1961 the seniors gift to the school was landscaping, in the tradition of Mr. Waltrip.
We had a bowling club from the beginning and it was the largest extracurricular club. For the first 12 years , Waltrip won the Sportsmanship Award.
The Waltrip Band was the last band to play for JFK before his death and The Imperial Guard marched in the parade for JFK held in downtown Houston.
From the beginning, we had a number of organizations dedicated to leadership and service: High Y, Guard, NDCC, American Legion, Omega Chi Y, Tri Y, Hi Y, Student Council. In 1961, Waltrip won the national forensic tournament and orchestra, 'best in the state' and had national merit scholars, all-state choir. 1962: "W" Association formed, national merit scholars, national debate, 11 UIL Music, VB City Champ, first zone in FB, Swim Team 6th in State. 1963 first winning FB season and we beat Reagan 12-0, was co-district FB champ, won golf championship and again was the best marching band and the first all-state choir members were: Duane Kerr, Lynne Tuttle, and Jon Enloe. The "Gordonettes," an all girl accapela choir, was formed being named for Mr. Cotton.
In 1964, the first exchange student, BB Zone Champs, City FB Champs, Golf District and Volleyball City Champ. In 1965 we had the first color yearbook, FB Zone, BB District. In 1966, Waltrip opened a new wing at the school.
Pep Rallies were held on the porch roof, there were national and state honors for choir, art and poetry and the Tribune won 1st Columbia Scholastic Press. And the Golf team won District. Waltrip is the only school in Houston to win the City Championship in Football and Basketball in the same school year 66-67. Two boys played on both: Tim Duff and David Yaege. We had the national sewing contest winner 1968, Pam Sebasta, and All American First Team in Football 1968, Frank Ditta. In 1969, President George Bush '41 spoke at the school. We had more national merit scholars, chemical scholar, state typing, choir and Prep Bowl Winners. There was the basketball championship and we continued to win the Sportsmanship award. Zoning was a hot topic in 1970 and we continued to compete on all fronts in the 1970's. The Ram was stolen by Scarborough during homecoming week in 1973. Waltrip won the Texaco Academic Challenge in 1989. The Homecoming Parade began tradition in 1998.
In 2001, Waltrip was first recognized by TEA for the academic accomplishments and again in 2008, 2009. In April 2010, we ranked 4th in Best Urban High School for Low-Income Students in Texas and in the Top 6% of High Schools in America. Waltrip is one of only 6 HISD Comprehensive High Schools in HISD to achieve TEA Recognized Status.
As of 2009 graduation, Waltrip has 19,611 graduates. The highest graduating class was in 1972 with 762 and the lowest graduating class was 1998 with 128.
---
How Houston Neighborhoods Got Their Names
---
Pictures of the Month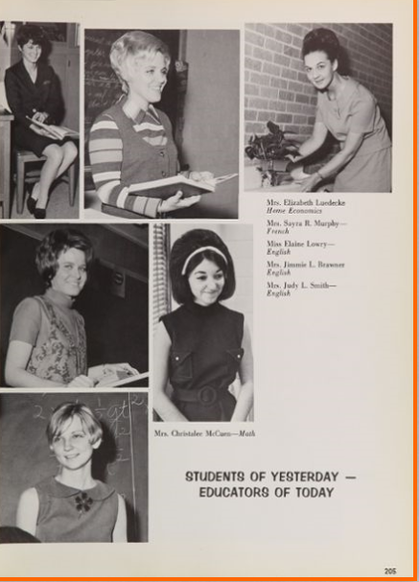 Our Own Classmates - Teachers at Waltrip Yearbook 1972
Sayra Hearn'62 Murphy (French) (In Memory - 10/30/1996)
Jimmie Lee Smith'64 Brawner (English)
and Judy Pike'64 Smith (English)
---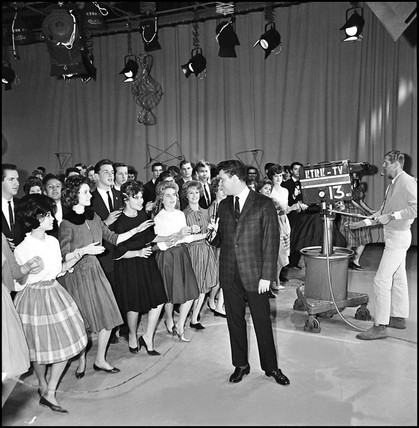 Gerry Burkhardt (Middle) to the right Eddie Roberts
and down below on front row behind Larry Kane - Ellen and Helen Clifton
---
Enjoy Your Freedom
and
God Bless Our Troops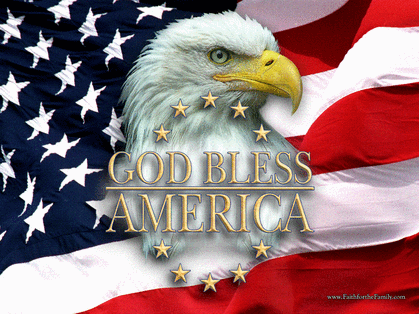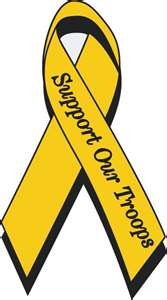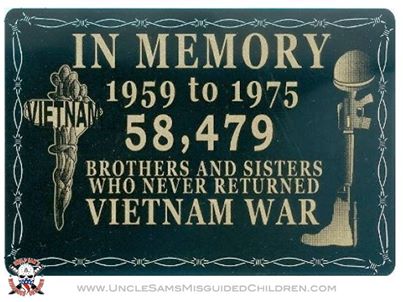 ---
ANNOUNCEMENTS
•

If anyone has forgotten their logins (email address and/or password), and yes, at our age it happens so don't feel alone - please contact me ("Contact Us" tab at top) and I can help you ---

If you have a change of address, phone or email please let me know by going to "Contact Us" tab at top or once you have created your account (no expense to you) go to "Edit Contact Info" under Member Functions and change. Enjoy the website!

Jackie Crowe Finch

•

---

Check out these other Waltrip websites and get up-to-date news on the Waltrip Alumni Association.

www.waltripalumni.org - New Waltrip Alumni Association, President is Dr. Jon Enloe '61. Please support your Alumni by joining!

www.waltrip61.com - Dr. Jon Enloe

http://waltrip63.org - Billie Allbrecht Jenkin

www.waltrip65.com - Linda Webster Jennings

www.waltrip66.com - Tonya Traylor Penk

www.waltrip67.com - Pat Clooney King

www.waltrip1969.com - Dianne Diffey Ledet

www.waltrip50.org - Waltrip High School's 50th Anniversary Celebration

---

•

Hey Class - check these links out -- Headline News the year you were born --

1944 ( http://www.infoplease.com/year/1944.html
1945 ( http://www.infoplease.com/year/1945.html
1946 ( http://www.infoplease.com/year/1946.html
1947 ( http://www.infoplease.com/year/1947.html

---

•




•

Waltrip Alumni Association. Go to www.waltripalumni.org - New Waltrip Alumni Association, President is Dr. Jon Enloe '61. Please support your Alumni by joining!

Dr. Jon Enloe '61

•

Award Banquet for Mr. Tusa was Wednesday, August 12, 2015 at JW Marriott, 5150 Westheimer, Houston, TX

Joe Tusa named winner of 2015 Touchdowner of the Year Award

Tom Gann and other football players attended. Here are some pictures Tom took of the evening.

Troy Holiman, Tony Maddox, Glenn Smith, Richard Meek, Larry Smith and Johnny Sheffield

(Allen Geiser not in pic and Tom was taking picture)

Mr. & Mrs. Tusa in the background