Waltrip High School


Class Of 1964

Military Salute
Our Military Salute to our classmates, family and friends who have served or are now serving their country -- God Bless America - God Bless our Military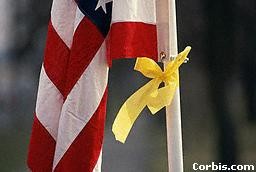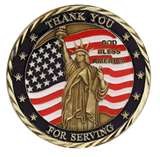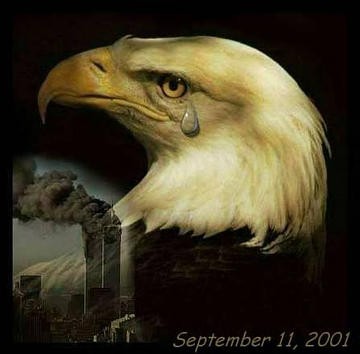 We will never forget
Enjoy Your Freedom and
God Bless Our Troops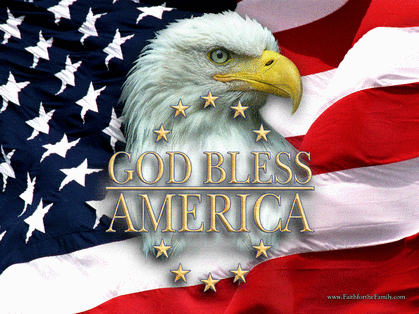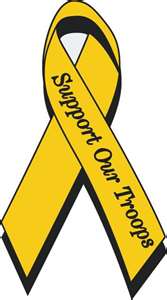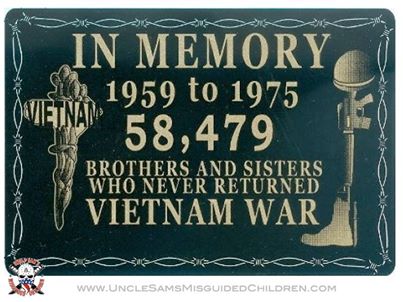 Interesting Veterans Statistics off the Vietnam Memorial Wall.
There are 58,267 names now listed on that polished black wall, including those added in 2010.
The names are arranged in the order in which they were taken from us by date and within each date the names are alphabetized. It is hard to believe it is 57 years since the first casualty.
The first known casualty was Richard B. Fitzgibbon, of North Weymouth, Mass. Listed by the U.S.Department of Defense as having been killed on June 8, 1956. His name is listed on the Wall with that of his son, Marine Corps Lance Cpl. Richard B. Fitzgibbon III, who was killed on Sept. 7, 1965.
There are three sets of fathers and sons on the Wall.
39,996 on the Wall were just 22 or younger.
8,283 were just 19 years old.
The largest age group, 33,103 were 18 years old.
12 soldiers on the Wall were 17 years old.
5 soldiers on the Wall were 16 years old.
One soldier, PFC Dan Bullock was 15 years old.
997 soldiers were killed on their first day in Vietnam ..
1,448 soldiers were killed on their last day in Vietnam ..
31 sets of brothers are on the Wall.
Thirty one sets of parents lost two of their sons.
54 soldiers attended Thomas Edison High School in Philadelphia . I wonder why so many from one school.
8 Women are on the Wall, Nursing the wounded.
244 soldiers were awarded the Medal of Honor during the Vietnam War; 153 of them are on the Wall.
Beallsville, Ohio with a population of 475 lost 6 of her sons.
West Virginia had the highest casualty rate per capita in the nation. There are 711 West Virginians on the Wall.
The Marines of Morenci - They led some of the scrappiest high school football and basketball teams that the little Arizona copper town of Morenci had ever known and cheered. They enjoyed roaring beer busts. In quieter moments, they rode horses along the Coronado Trail, stalked deer in the Apache National Forest. And in the patriotic camaraderie typical of Morenci's mining families, the nine graduates of Morenci High enlisted as a group in the Marine Corps. Their service began on Independence Day, 1966. Only 3 returned home.
The Buddies of Midvale - Leroy Taffy, Jimmy Martinez, Tom Gonzales were all boyhood friends and lived on three consecutive streets in Midvale, Utah on Fifth, Sixth and Seventh avenues. They lived only a few yards apart. They played ball at the adjacent sandlot ball field. And they all went to Vietnam. In a span of 16 dark days in late 1967, all three would be killed. Leroy was killed on Wednesday, Nov. 22, the fourth anniversary of John F. Kennedy's assassination. Jimmy died less than 24 hours later, on Thanksgiving Day. Tom was shot dead assaulting the enemy on Dec. 7, Pearl Harbor Remembrance Day.
The most casualty deaths for a single day was on January 31, 1968 ~ 245 deaths.
The most casualty deaths for a single month was May 1968 - 2,415 casualties were incurred.
For most Americans who read this, they will only see the numbers that the Vietnam War created. To those of us who survived the war, and to the families of those who did not, we see the faces, we feel the pain that these numbers created. We are, until we too pass away, haunted with these numbers, because they were our friends, fathers, husbands, wives, sons and daughters. There are no noble wars, just noble warriors.
---
Our Classmates
(Work in progress - not complete - if I need to add anyone, please let me know "Contact Us" tab at top and send your military pictures if you have. Would love to update with any of your military pictures -- keep looking!)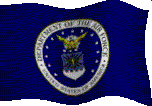 Air Force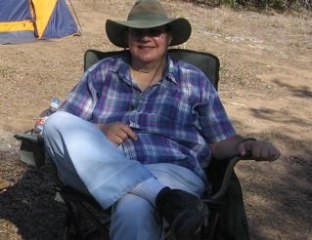 Leonard Anthony
Served 1964 - 1968 (Vietnam 1966 - 1967)
---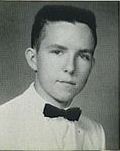 Robert Crocheron
Served 1968 - 1974 (Thailand 1968 - 1969)
---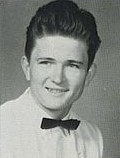 Robert Derrick
---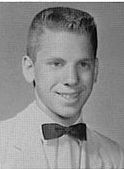 David McMillan
Served 1966 - 1970 Hakata Japan, NSA Washington D.C.
---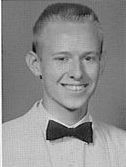 Jack Montgomery
---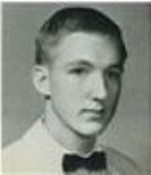 Brian Porter (Vietnam 1970 -1971)
---

Inline Image Not Displayed

Larry Southworth (Vietnam )
Deceased 2011
---
Gary Tharp '65
U.S Air Force - Libya; Thailand; N Mexico
---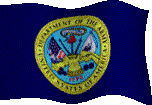 Army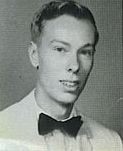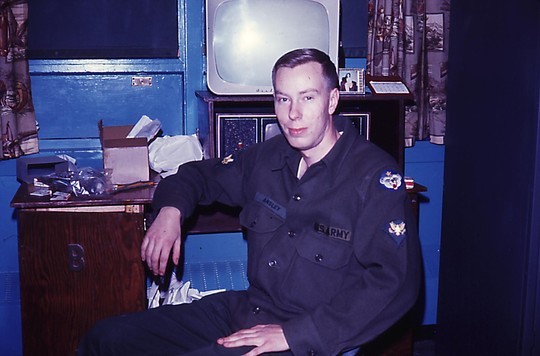 Bill Ansley
---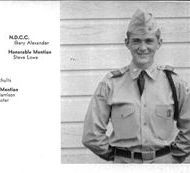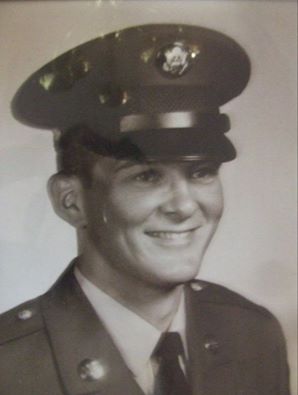 Gary Alexander (Vietnam)
---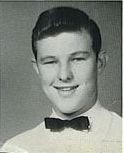 David Blankenship (Served 1967 - 1969)
---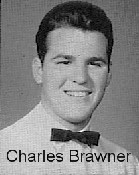 Charles Brawner (Army Reserves - Airborne)
Deceased May 24, 2014
---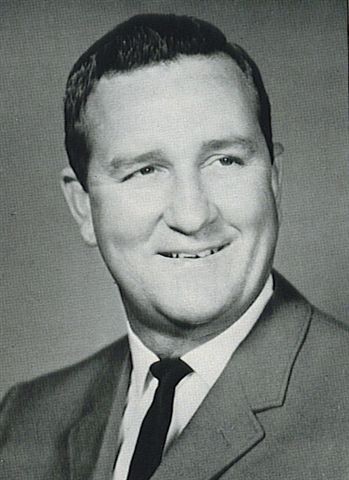 Coach Les Burton
Deceased March 18, 2012
---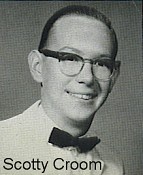 Scotty Croom - Served 1967 - 1970 (Vietnam 1968 - 1969 - Eng. Hill - Pleiku - Guard Tower)
---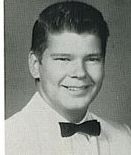 John Dean (Vietnam - two tours, two purple hearts)
Deceased September 28, 2008
---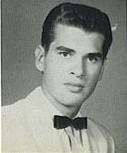 Mike Dragics
---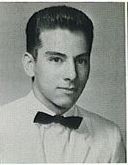 Tom Faria
Army 05b/05c sea
---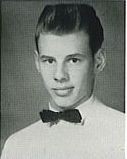 Earl Foster (Served 1966 - 1972)
---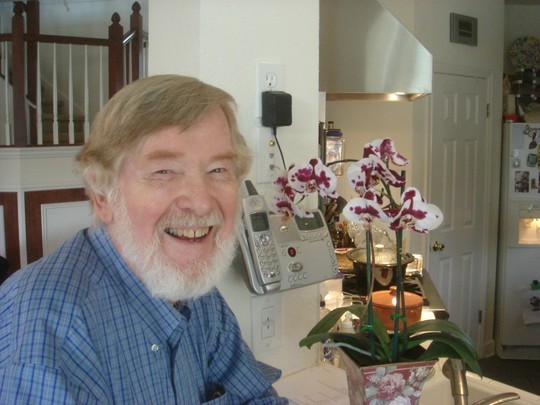 Henri Gadbois (Army Signal Corp.) Black Jr. High Art Teacher
---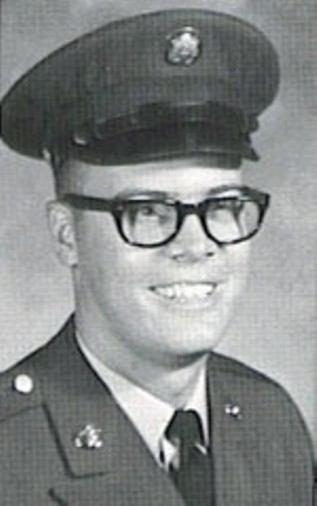 Tom Gann (U.S. Army Reserves 1968 - 1974)
---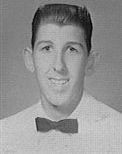 John Long (Served 1969 - 1971)
---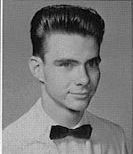 Charles Lowery
Served in Germany
---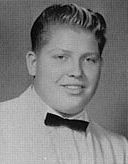 Clyde Petit (Served 1967 - 1969)
---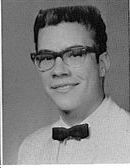 Lynn Prewit (Vietnam artillery 1970 - 1971)
---
(no picture)
John Reno - U.S. Army
---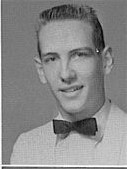 Llynn Roff (Vietnam 1968 -1969)
---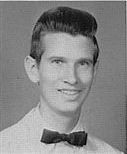 Bradley Seals
---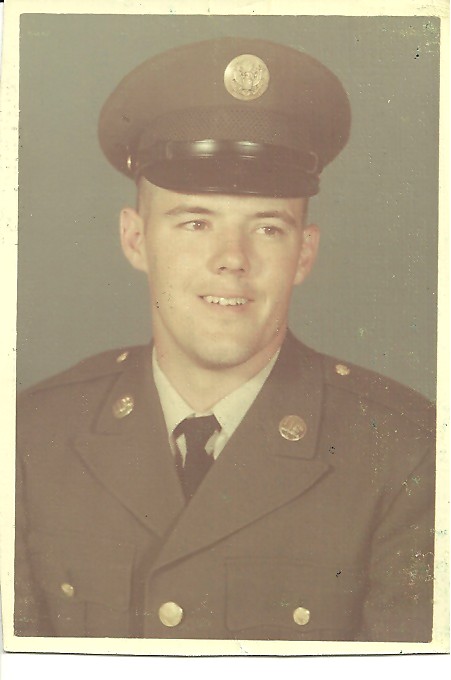 Johnny Sheffield (Germany 1968 -1969)
---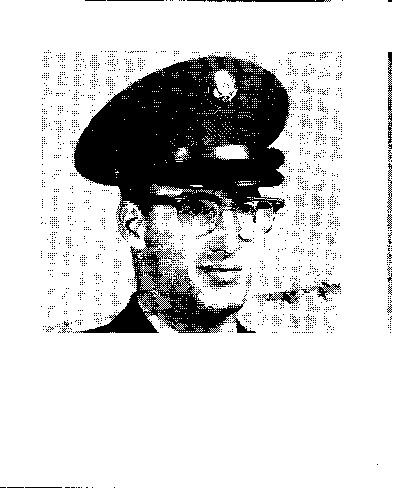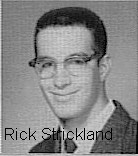 Rick Strickland - (Served 1966 - )
---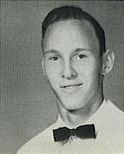 Larry Vackar (Vietnam 1967 - 1968)
---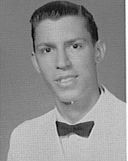 Jeff Wade
Deceased (Died during bootcamp - July 3, 1969)
---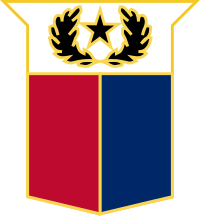 Texas National Guard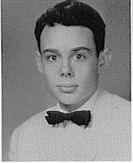 Thomas Scarborough
---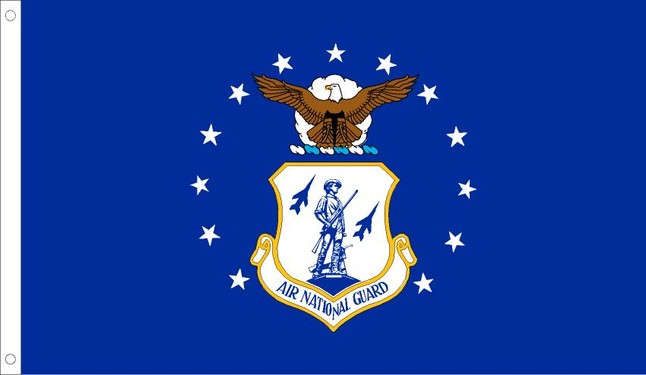 Air National Guard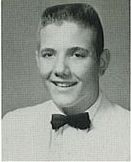 Tom Holder
(Deceased April 2, 2015)
---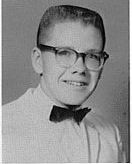 Jim Taylor
---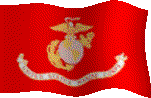 U.S. Marines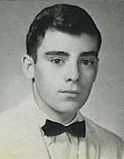 Roger Conaway
---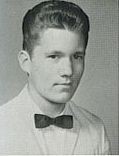 Terry Gaustad
---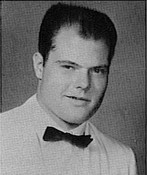 Calvin Jones
Deceased June 8, 2015
---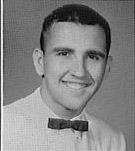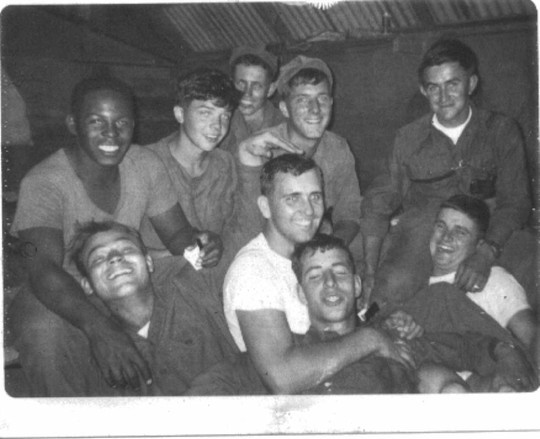 Gary Keith (Vietnam 1966)
---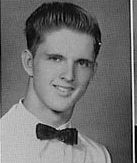 Richard Kennedy
---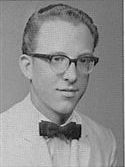 Keith Kupec
Vietnam - 1966
Additional information on Keith L. Kupec from a friend
Home of record: Houston, Texas
Awards and Citations
Silver Star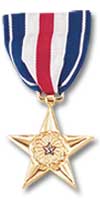 See more recipients of this award
Awarded for actions during the Vietnam War
The President of the United States of America takes pleasure in presenting the Silver Star to Private First Class Keith L. Kupec (MCSN: 2113873), United States Marine Corps, for conspicuous gallantry and intrepidity in action while serving with Company F, Second Battalion, First Marines, FIRST Marine Division (Rein.), FMF, in action against insurgent communist (Viet Cong) forces in the Republic of Vietnam. On 28 February 1966, during a sweep and destroy operation in Thua Thien Province, Private First Class Kupec's company became engaged in an open area by heavy automatic weapons fire from a Viet Cong battalion entrenched about twenty-five meters to the front.
Ignoring his own safety, Private First Class Kupec repeatedly exposed himself to enemy fire to throw grenades into the hostile position, which resulted in the destruction of a Viet Cong machine gun position. The enemy force, seeing its fire power diminished, initiated a counterattack on the Marines. With uncommon courage in the face of extreme danger, he again placed himself in a hazardous position to bring effective rifle fire on the advancing enemy, thereby halting their assault. When the Second Platoon launched a frontal assault against the Viet Cong position, Private First Class Kupec exhibited rare aggressiveness, shouting encouragement to his comrades and, by his example, inspired them to continue the battle with renewed vigor. His valiant effort contributed directly to the success of the engagement, during which one hundred and twenty-two Viet Cong regular forces were killed. By his intrepid fighting spirit, brilliant initiative and unswerving dedication to duty, Private First Class Kupec, upheld the highest traditions of the United States Naval Service.
Action Date: February 28, 1966
Service: Marine Corps
Rank: Private First Class
Company: Company F
Battalion: 2d Battalion
Regiment: 1st Marines
Division: 1st Marine Division (Rein.), FMF
---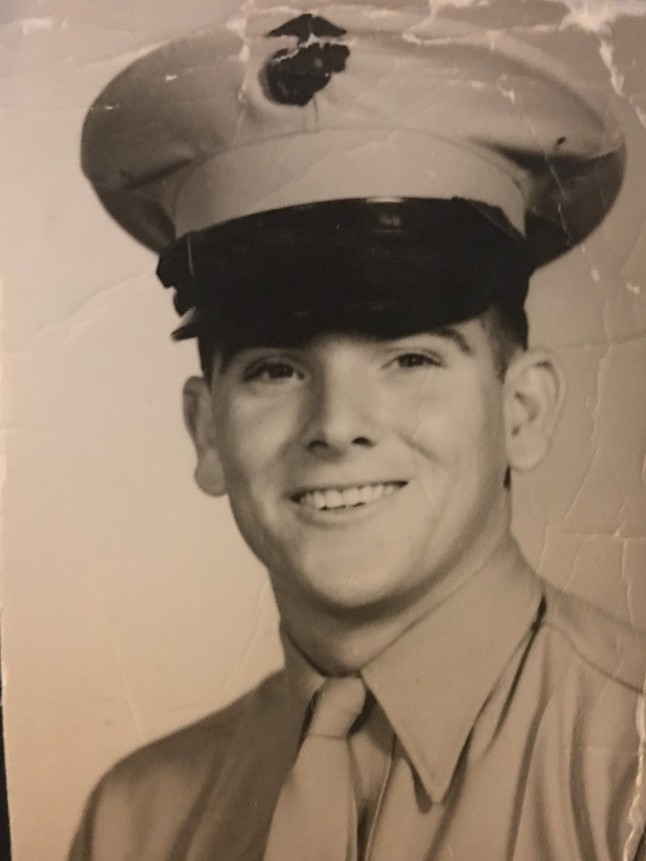 Richard McCauley
(Served from 1966 to 1970)
Was in Vietnam and wounded fighting as a door gunner on a chopper doing a Recon extraction in the Chu Lai area.
No picture
Michael Puryear
---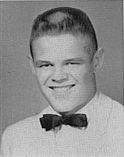 Johnny Radley
Deceased August 8, 2003
---
James Rankin
(Vietnam 1966 - 1967)
---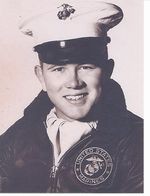 Frank Roffell
Deceased April 11, 2010
---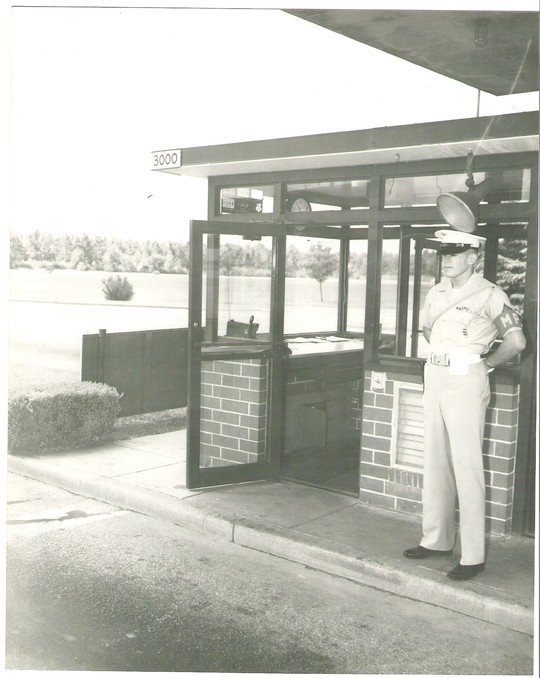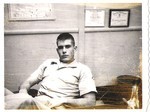 Burgess Webb
(Vietnam 1965 - 1966)
Deceased Aug. 30, 2013
---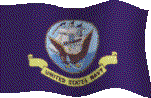 Navy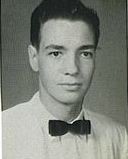 Chuck Dent (Served 1966 - 1969 Vietnam)
---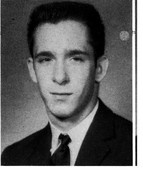 Lloyd Grissom
---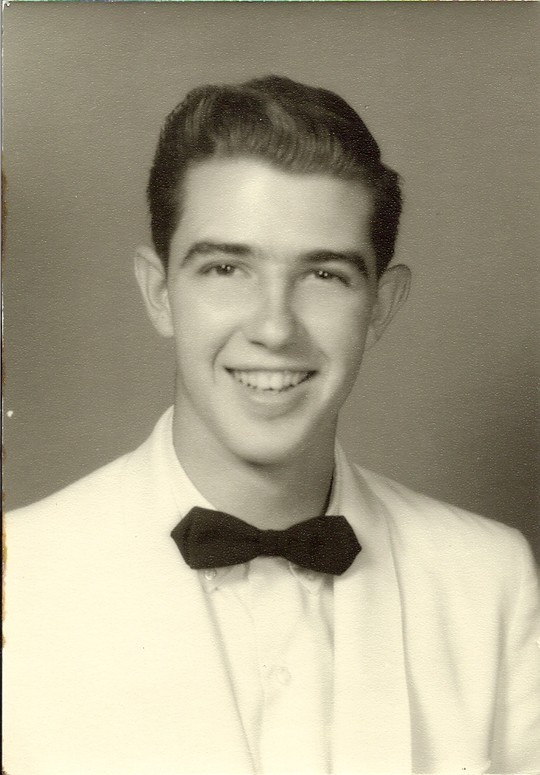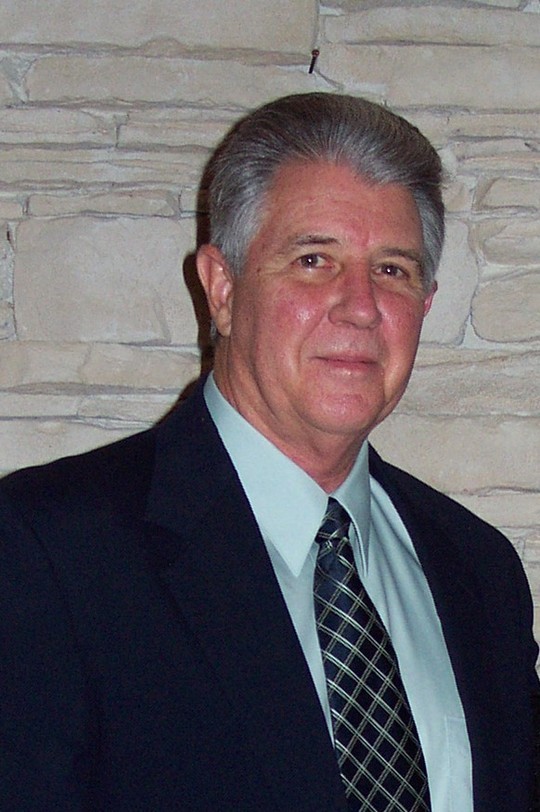 Pat Johnson - Navy Pilot
---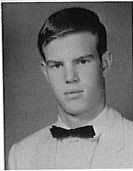 John Kilgore
---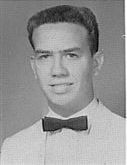 Wayne Lake (Served 1969 - 1971)
---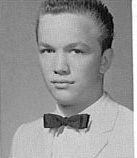 John Robert Lynch
---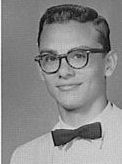 Jack Mills
USNR, 1968-1974, (69 - 71 Pearl Harbor, Hong Kong)
---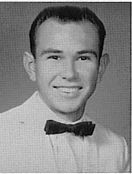 Bill Traill
U.S. Navy Seabees
(two tours of Vietnam)
---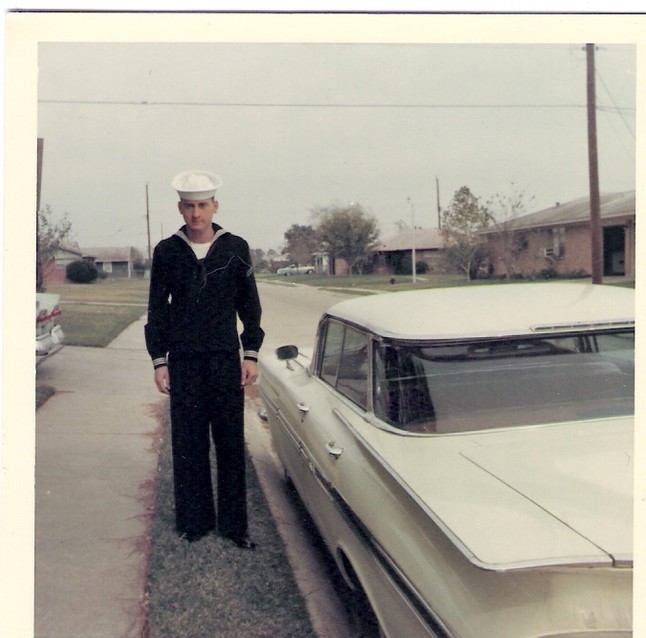 Beau Wann
(Served 1966 - 1969)
---
Relatives of our classmates that served
Submitted by Judy Sheffield Kristynik
(Johnny, Jimmy and Judy Sheffield's father)
John Henry Sheffield
Tech Sgt. in the Army Air Force
Stationed in Ridgwell, England 1943-1945
Flew 35 missions and was a gunner on B-17 for the 381st bomb group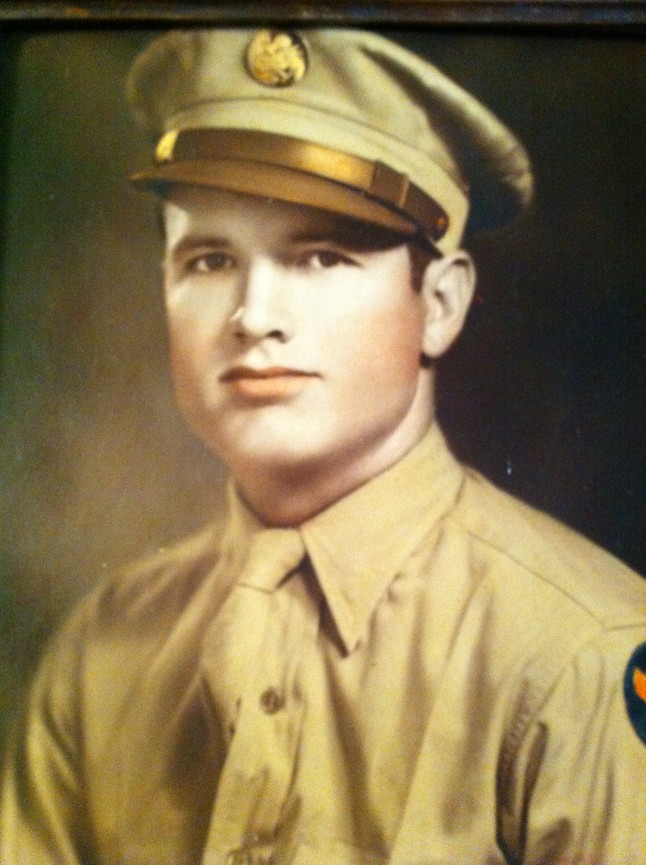 ---
Submitted by Teddie Jordan and Fran (Webster) Jordan
Seaman 1st. Class, Ernest Mitchell Webster, 1925-2000
U. S. Navy, WWII
Battle Star, Presidential Citation, Purple Heart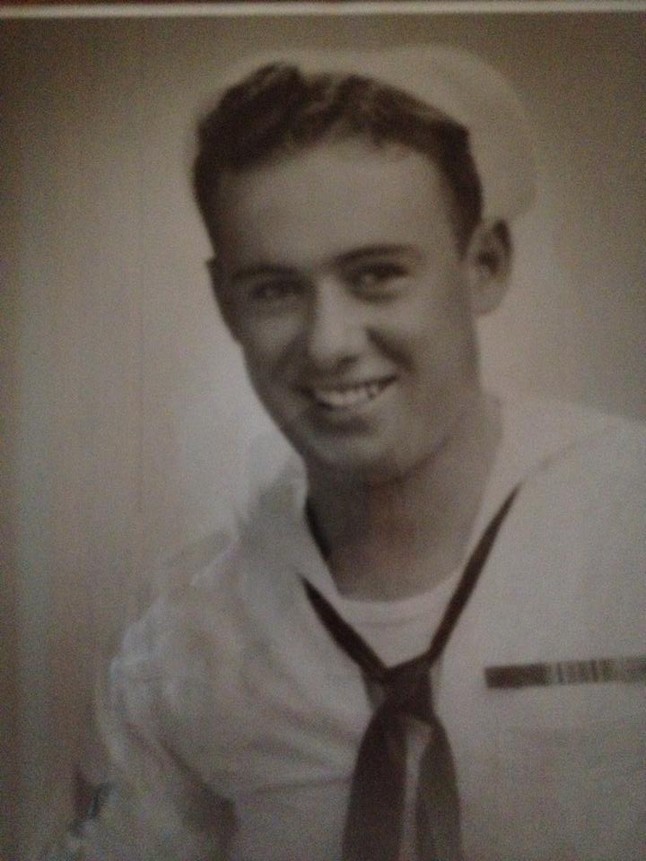 Lt. Colonel (Ret.), Theodore Fiquet Jordan Sr., 1906-1965
U.S. Army. WWII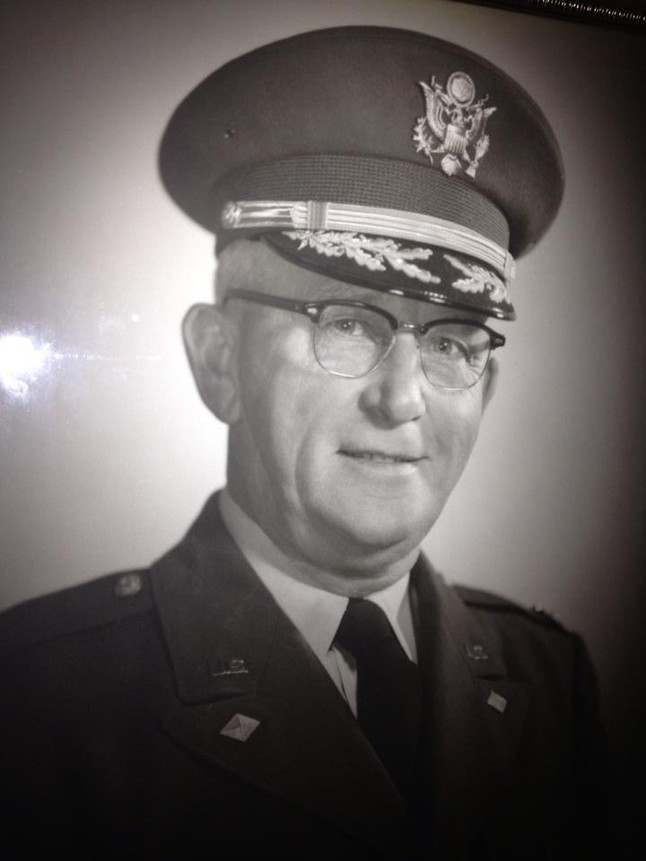 ---
Submitted by Paige Talley Carter
Family who served:
Grandfather: H. Shanks - Navy - WWI; Father: G. Talley - Air Force WWII;
Husband: T. Thomasson - National Guard - Viet Nam: Son: T. Thomasson - Army Gulf War
The following photgraphs were taken by (and of) my Dad (George R. Talley) He was stationed with the Army Air Force in India and then on Tinian Island.
INDIA
"The team should have implicit confidence in the captain's decisions." Lord Mountbatten
I don't know which General Ramsey or Colonel Sullivan are, but evidently important on this day.
TINIAN ISLAND
http://www.globalsecurity.org/military/facility/tinian.htm
Daddy was in communications. The tent was the "office".
GULF WAR - IRAQ
My son Tim Thomasson - Army Infantry
---
Submitted by Jackie Crowe Finch - my son, my dad and my uncle

My Son, Doug Reed
Force Recon - US Marine Corp
On USS Bataan heading for Kuwait/Iraq
Doug - back row - middle
Doug - First group into Iraq - March 2003
Only communication was through embedded reporters on TV
Invasion of Iraq - March 26, 2003
Doug on right - Marine sniper -- guy on left was his spotter. Iraq 2003
Doug - Iraq, 2003. A little humor - these packages and mail were backlogged from home. He should have received them in Kuwait while he was waiting to go into Iraq. He was in Kuwait 1 month and never received any packages or mail from home because of a delivery mixup. These were delivered to him in Iraq in the middle of the war - all in one day. This is when they were sleeping on the ground, no roof over their heads, and obviously no storage room! But he knew he was loved at home !
Invasion of Iraq - 2003 - Downfall of Saddam Hussein
Doug on far right - Baghdad, Iraq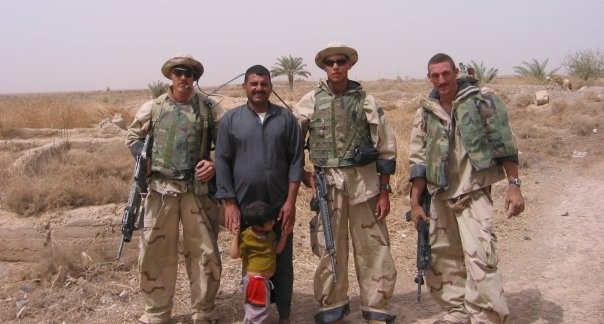 Doug on left - Outside Baghdad, Iraq
Why We Are HERE
---
Pray for our troops and families
---

My dad was also a Marine - served in WWII
Walter Hugh (Jack) Crowe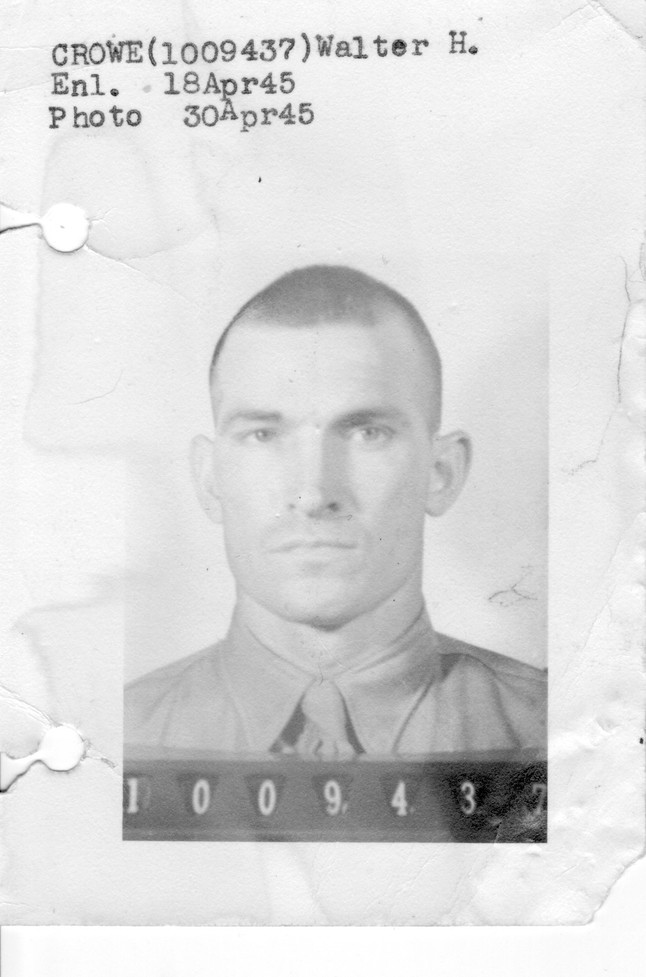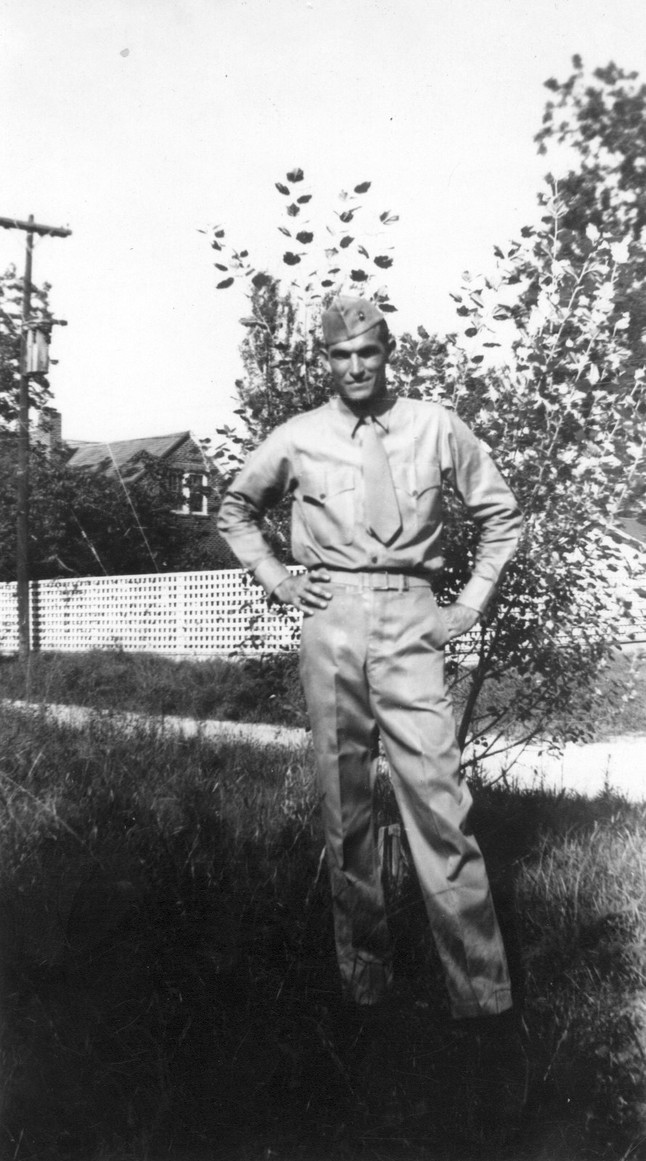 Stationed in LaJolla, CA - the war ended before he was sent overseas

My Dad's Brother, my uncle, William Earl Crowe also served in the Marines during WWII - fighter pilot and was a Lt. Colonel when he lost his life in air crash - April 1, 1960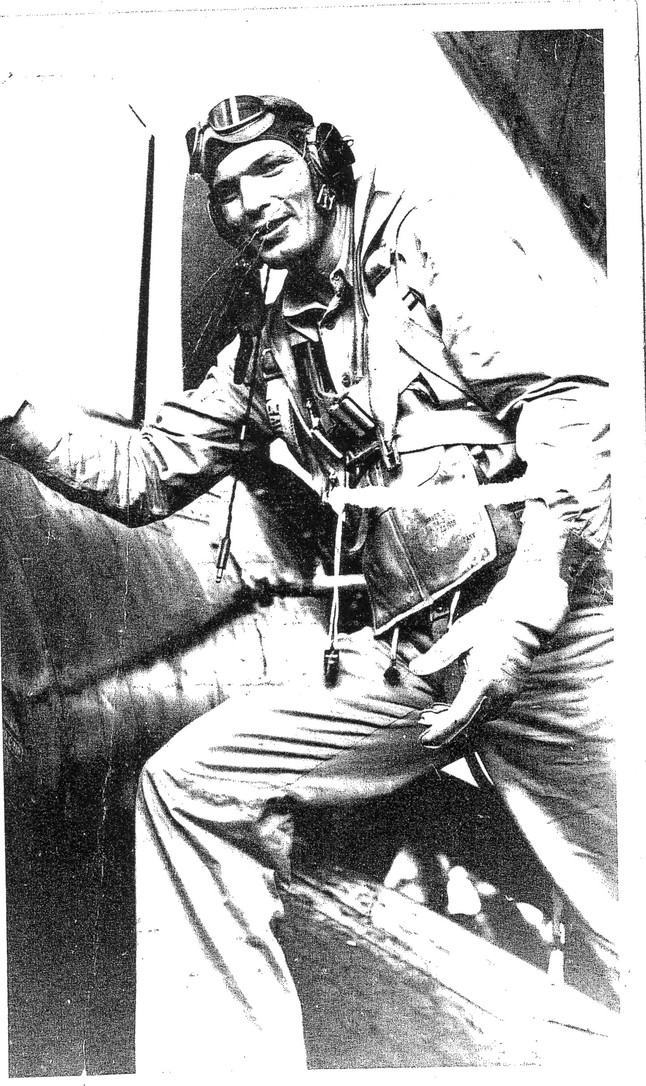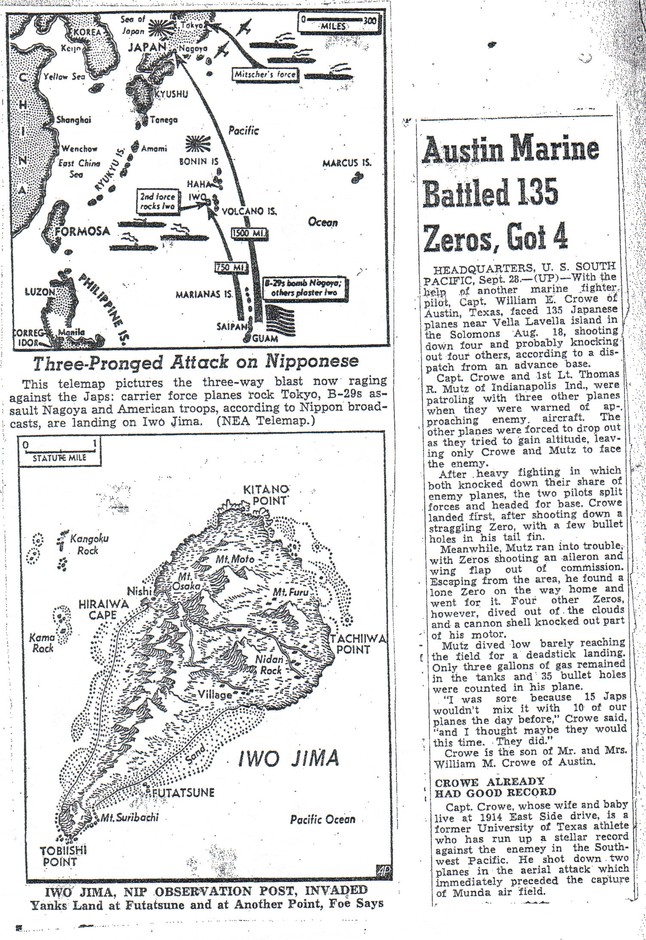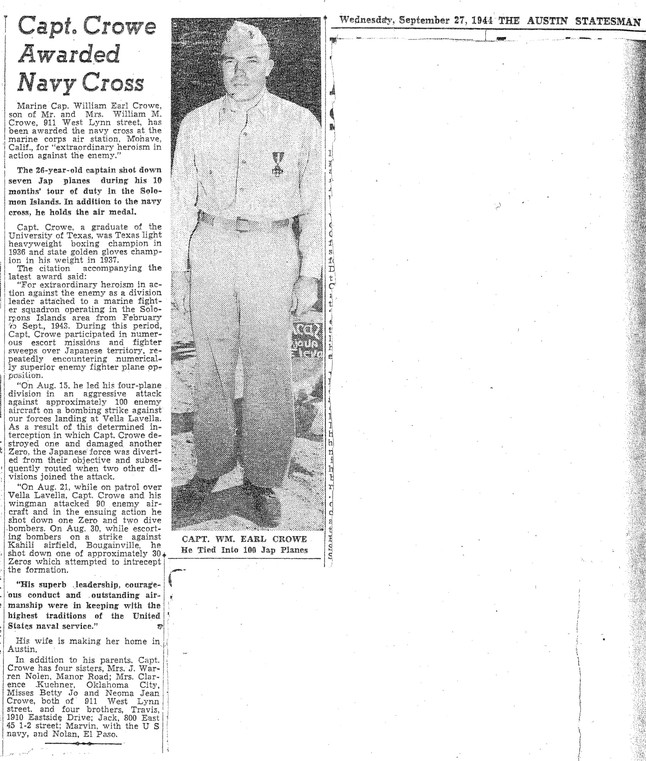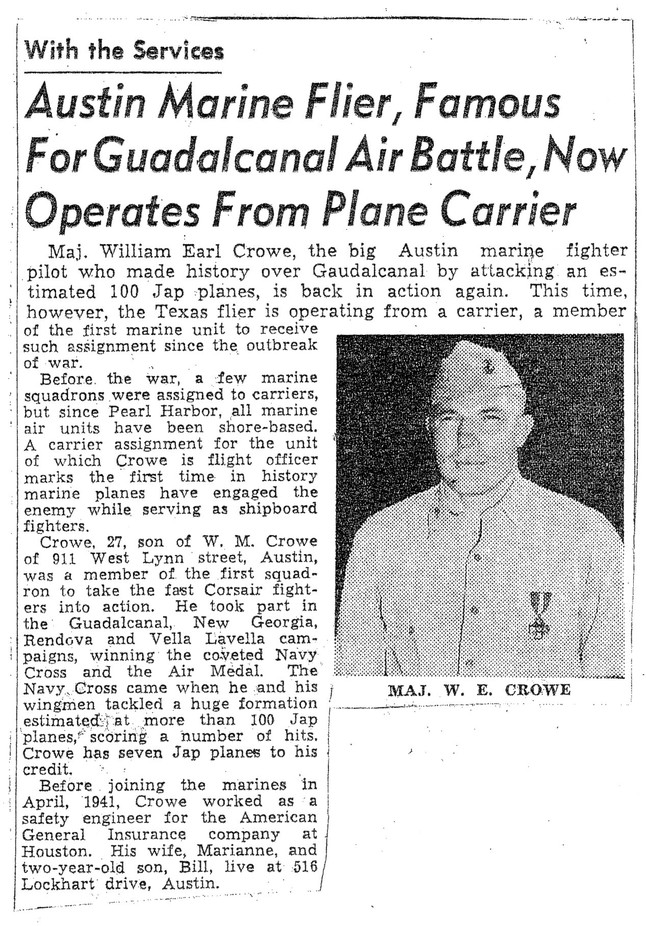 William Earl Crowe

William Crowe became a World War II Marine Corps ACE, credited with shooting down SEVEN enemy aircraft in aerial combat.
Awards and Citations
See more recipients of this award

Awarded for actions during the World War II

The President of the United States of America takes pleasure in presenting the Navy Cross to Captain William Earl Crowe (MCSN: 0-9423), United States Marine Corps (Reserve), for extraordinary heroism and distinguished service in the line of his profession as Division Leader and a Pilot in Marine Fighting Squadron ONE HUNDRED TWENTY-FOUR (VMF-124), Marine Air Group TWELVE (MAG-12, FIRST Marine Aircraft Wing, in aerial combat against enemy Japanese forces in the Solomon Islands Area, from February to September 1942. Boldly intercepting approximately one hundred hostile aircraft engaged in a bomb attack on our landing forces at Vella Lavella, on 15 August, Captain Crowe, with a four-plane division, launched a vigorous and determined counterattack, personally shooting down one Zero and damaging another, thereby aiding materially in the complete rout of the enemy. On 21 August, sighting ninety Japanese aircraft while on patrol duty over Vella Lavella, Captain Crowe and his wingman, undaunted by the tremendous odds, immediately engaged the enemy in fierce combat and succeeded in shooting down one Zero and two dive bombers. Flying escort for our bombers in a strike against Kahill Airfield, Bougainville, he disrupted the plans of the Japanese and lessened the effectiveness of their attack by shooting down one of the approximately thirty Zeros which attempted to intercept the formation. Captain Crowe's inspiring leadership and great personal valor contributed essentially to the success of his squadron on these and numerous other escort missions and fighter sweeps carried out against overwhelming aerial opposition and his steadfast devotion to duty in the face of grave peril was in keeping with the highest traditions of the United States Naval Service.

General Orders: SPOT AWARD, Commander, South Pacific: Serial 01787 (SofN Signed September 25, 1947)

Action Date: February - September, 1943

Service: Marine Corps Reserve

Rank: Captain

Company: Marine Fighting Squadron 124 (VMF-124)

Regiment: Marine Air Group 12 (MAG-12)

Division: 1st Marine Aircraft Wing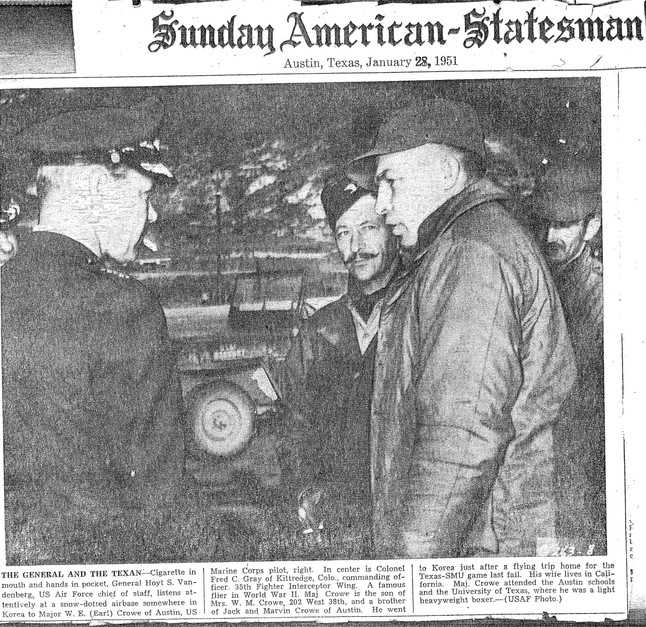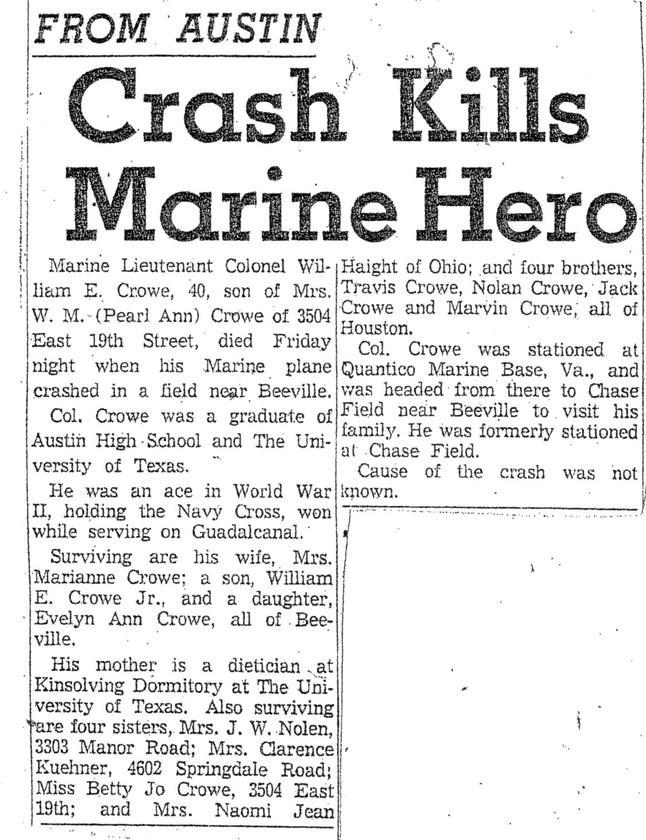 ---
Submitted by Doug Romans - his Uncle, Clarence Hiller - Air Force
I wanted to post a memorium to my uncle, Clarence Hiller, who was killed in WWII 67 years ago over the North Sea on this VERY DAY AND DATE of SATURDAY July 17th 1943 on a B-17 raid to the submarine pens in Hamburg, Germany. Through my research I have discovered that his plane was the ONLY ONE lost from his Bomb Group (the 94th) and the ONLY one of TWO B17's lost from the entire 8th Air Force located in all of England. His plane and crew also had the dubious distinction of being the VERY FIRST plane to be lost from his Bomb Group with absolutely no traces ever found or recoverd on their third mission. Luckily, I also found out the German Luftwaffe fighter's pilot's name who shot his plane down was one Erwin Claussen who was himself KIA later while attacking other B-17's.
Bless his soul plus all the others, before and after, who have given the ultimate sacrifice to our freedom.