Waltrip High School


Class Of 1964

Fuddrucker/Houston by Year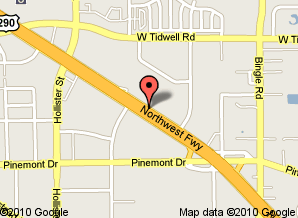 Fuddrucker gatherings have been discontinued as of 10/21/15. We will continue to have our yearly Spring/Fall Flings in April and October.
(View pictures by years tabs)
From Teddie Jordan per Message Forum, (10/21)
Based on the success of our Spring and Fall Fling get togethers, and the continuing decline in interest and attendance at our monthly Fudd's meetings, and in consultation with Jackie, we have decided to discontinue the Fudd's events.
The Fudd's gatherings were proposed by Fran and I back in December of 2008, shortly after our beloved Jackie started this website and the reconnecting of our class. If you like you can refer to page 28 of this Forum, posting number 670, and see the genesis of that idea. At that time we were all reconnecting, and while we had our 45th reunion coming up in less than a year, none of us wanted to wait that long to start seeing each other. It was successful just for that simple reason.
As time and life has gone on, that purpose has been filled and now a get together every six months is more appropriate. Also, as has been recently mentioned, seven years later a night time weekday gathering is not as good a fit for many of us as it once was. This is especially true since many of us don't see as well at night as we once did, and with Houston's continued growth and the exponential increase in traffic and construction that has come with it. Daytime and weekend gatherings just seem to make more sense now. I'm not saying we are getting old, just that we have manured, that's all.
Having said that, if any of us learn of a visit from an out of town classmate, or any other event of class interest, I encourage you to pick a time and place to gather, post it on this Forum, and we can gather and celebrate those events.
As alway, if anyone has suggestions or other ideas we would be pleased to hear them.
It is safe to say that we all owe Jackie a tremendous debt of gratitude for all she has done for our class. And I think we all realize how blessed we are to have been picked by God to be part of such a special loving and caring group of individuals. Go '64!