Waltrip High School


Class Of 1964

50th School Anniversary-2009
50th Anniversary CELEBRATION of Waltrip High School
November 2009 - Sponsored by Waltrip's Senior Class
We understand even though students were not there until 1960 - the official opening of school with the teachers was 1959.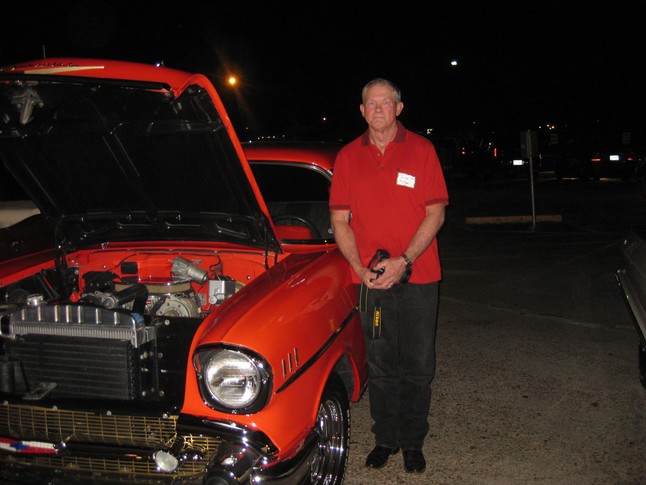 Classical cars at the entrance of Waltrip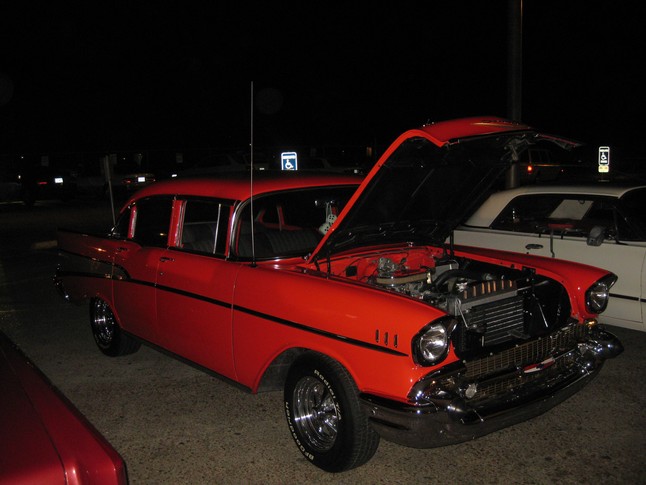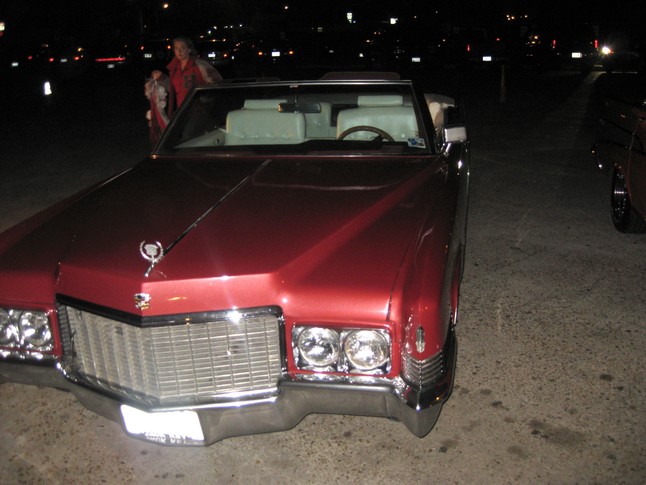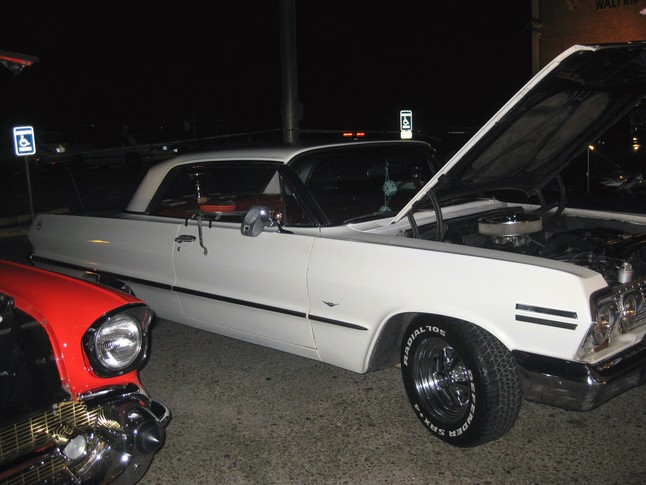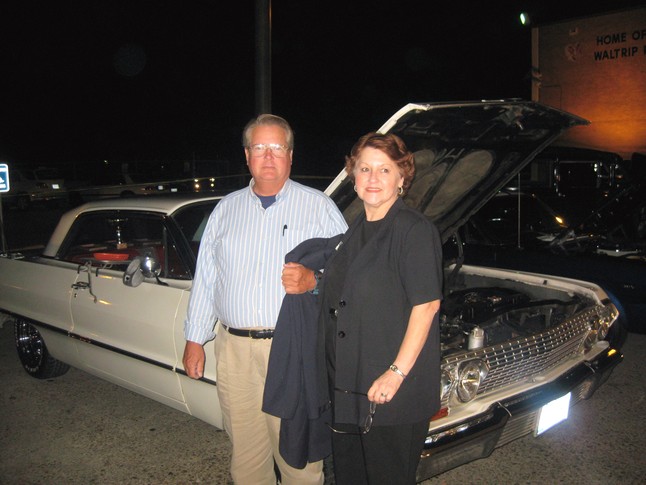 LG and Carol Shapiro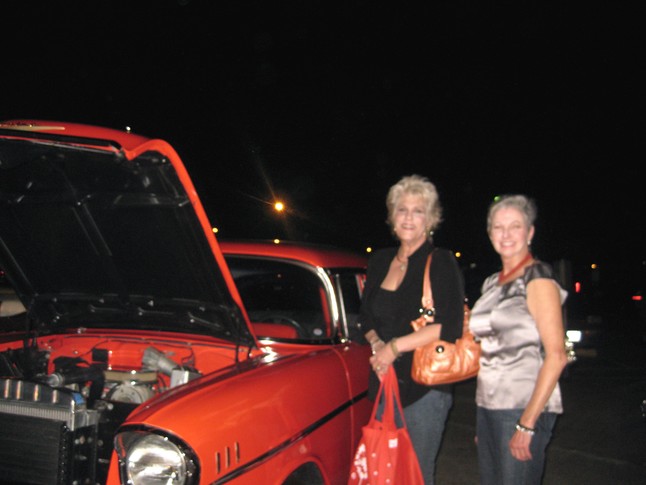 Me and Barbara Porter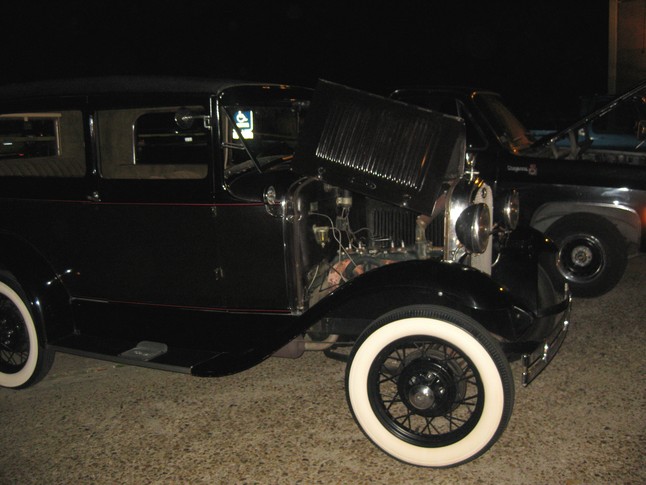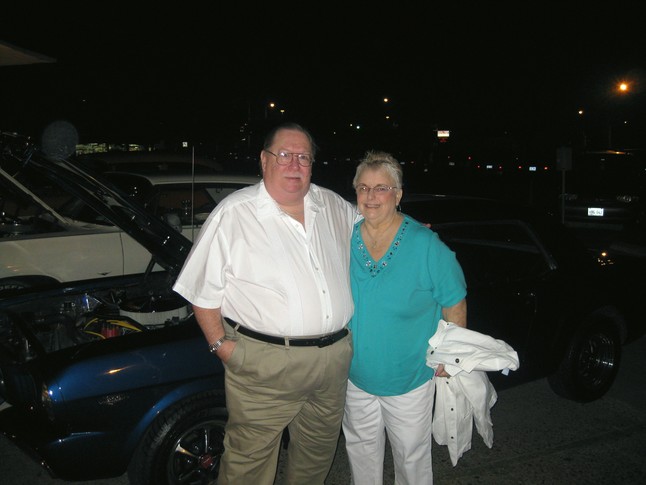 Scotty and Lola Croom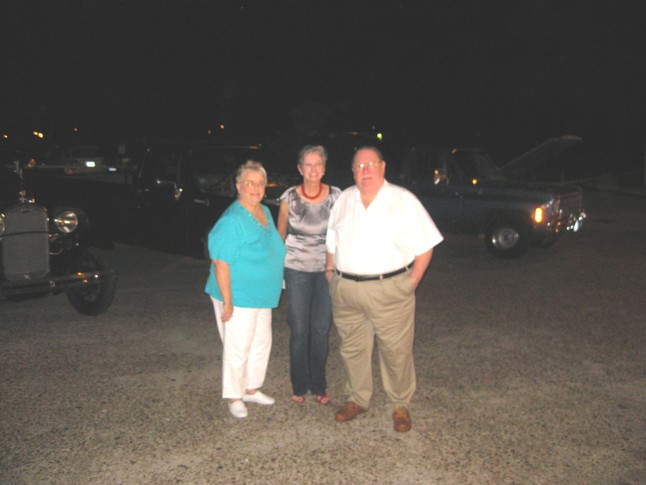 Lola, Barbara and Scotty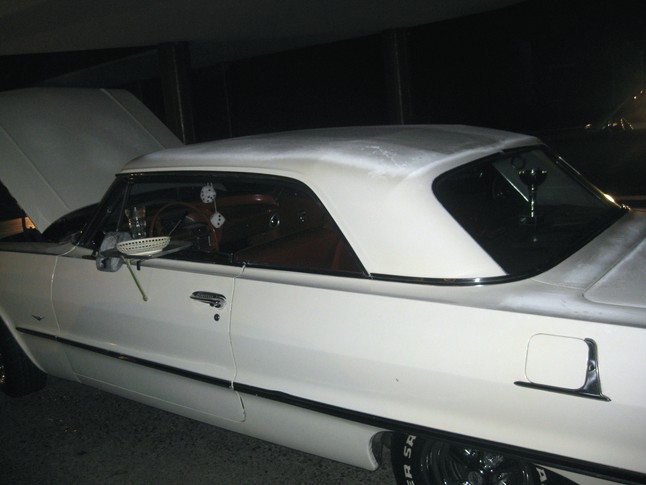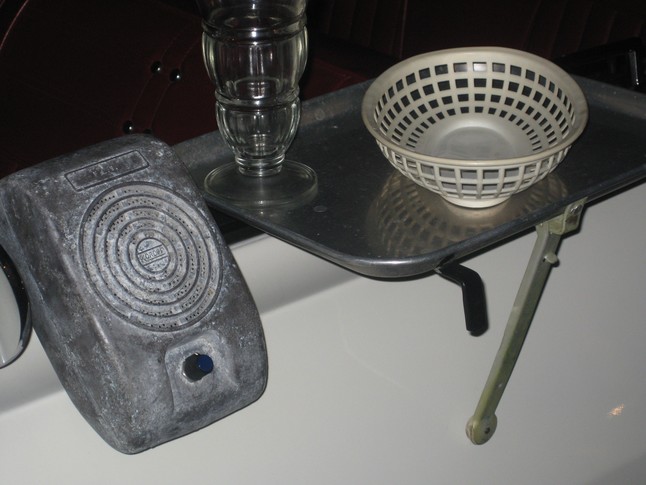 Wow - that brings back memories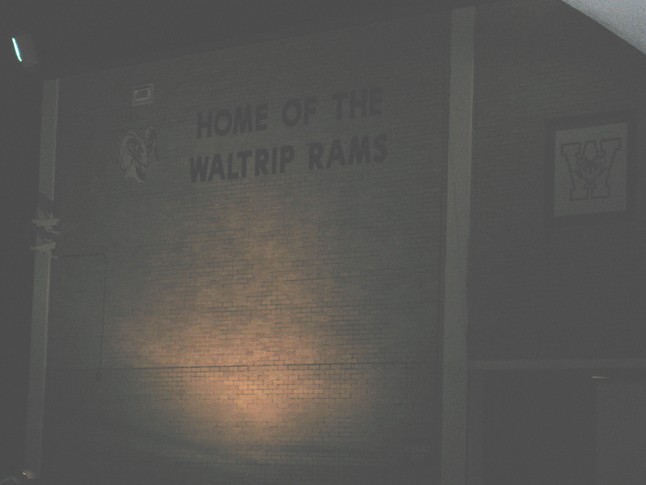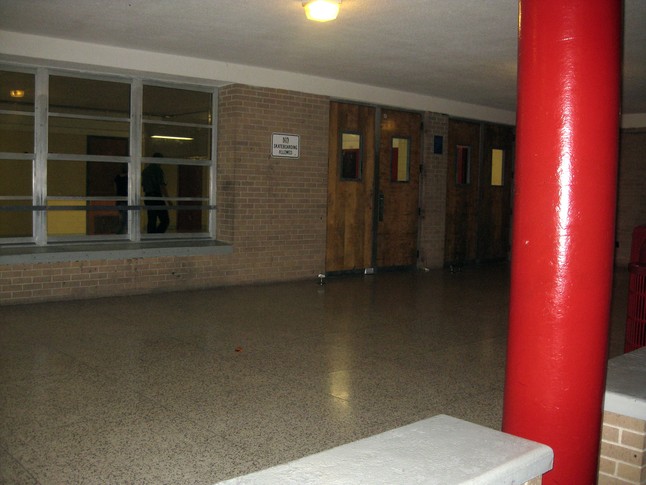 Let's take a memory walk through these doors!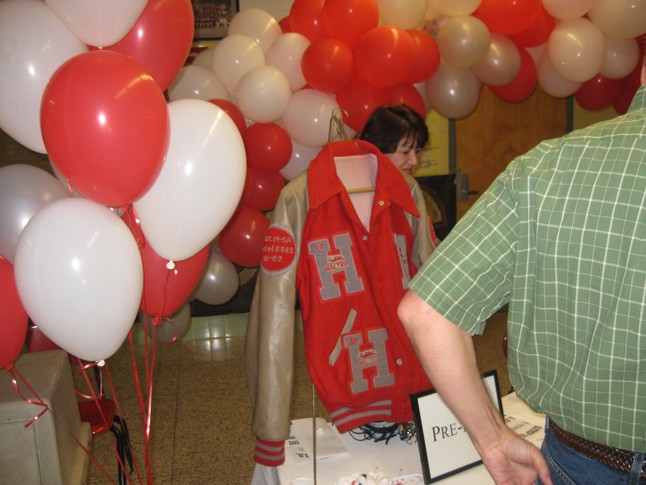 Registration Table in front of Main Office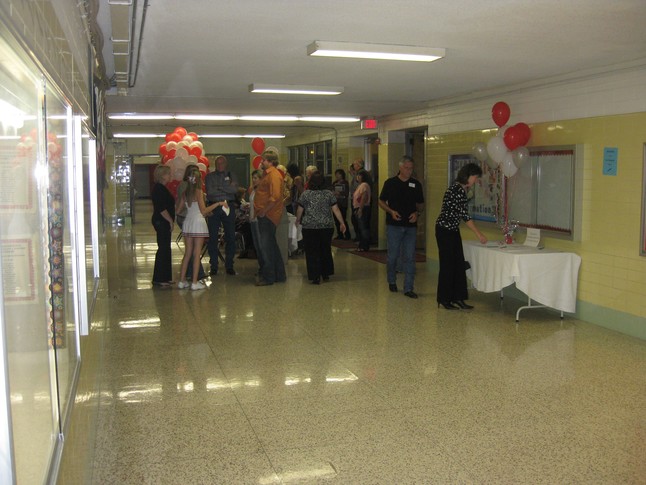 Looking towards auditorium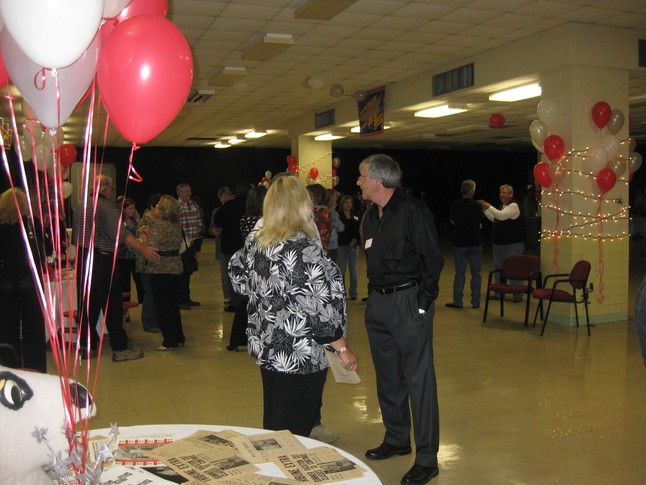 Cafeteria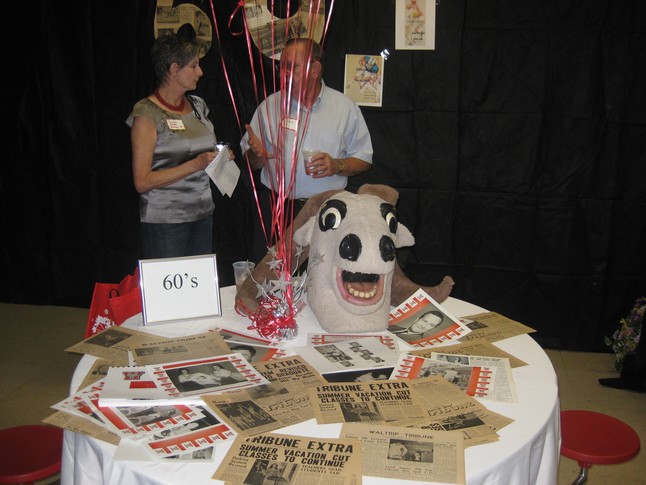 They had tables for each decade -- this was the 60's - I added some of our '64 pictures!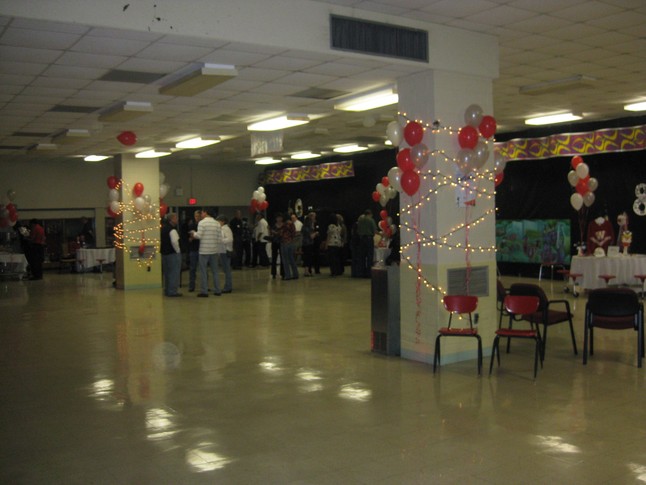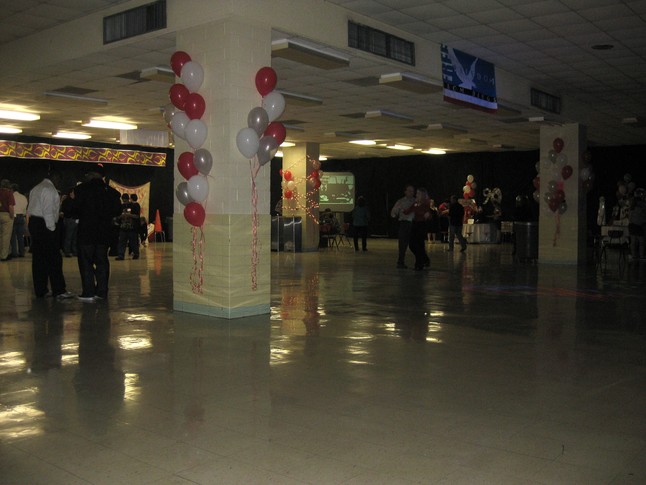 They had a slide show going in the far far far corner -- I sent them some of the '64 pictures.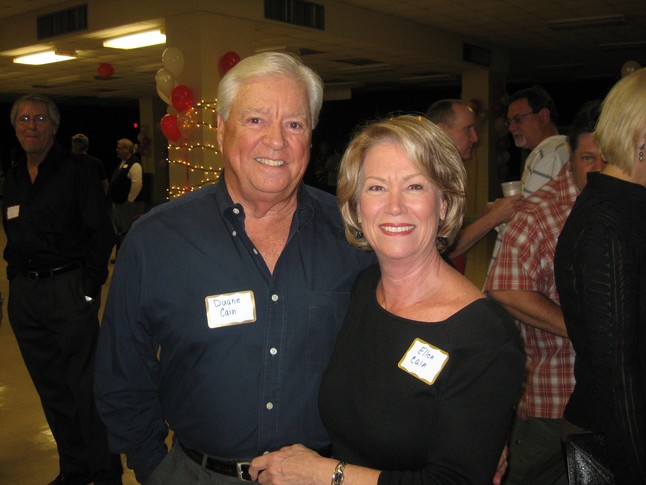 Ellen Clifton and her husband, Duane Caine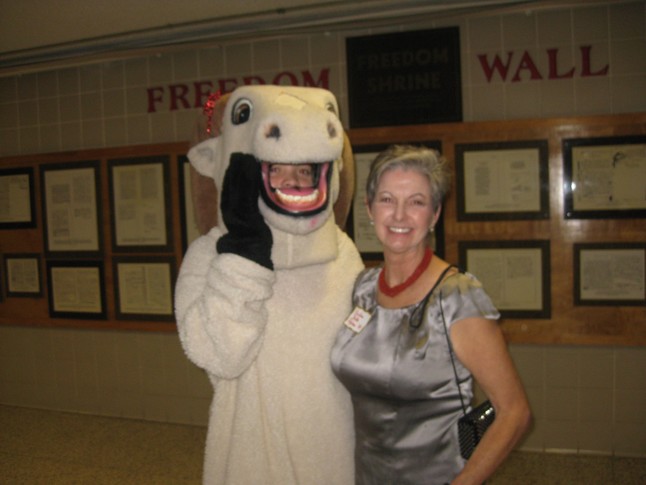 Waltrip Ram and Barbara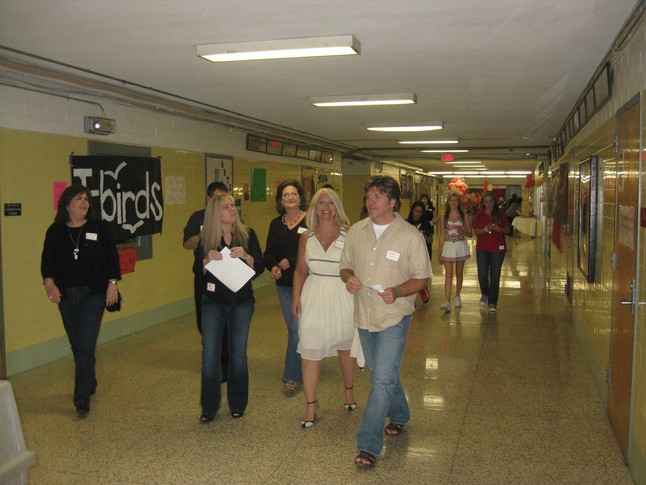 Just folks walking down the hall towards cafeteria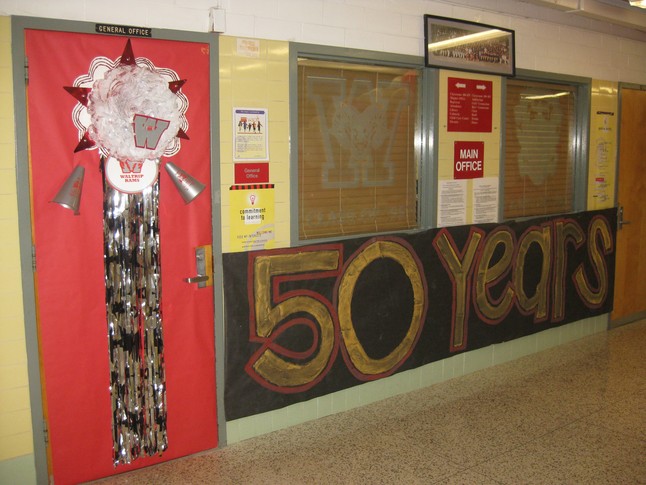 Main Office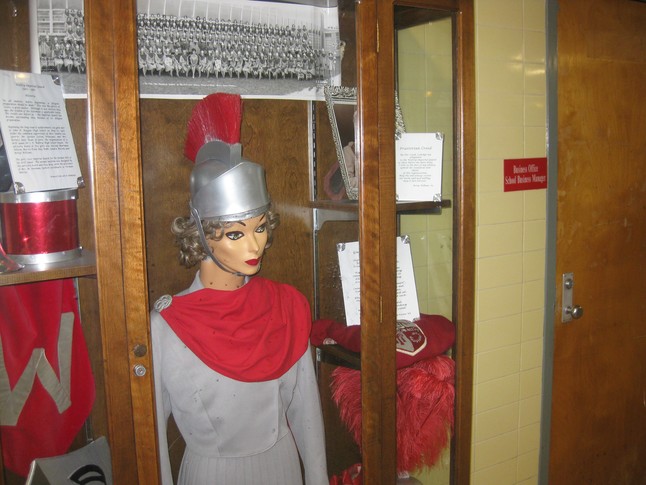 Imperial Guard display the Guard Alumni gave to the school -- it's wonderful but the mannequin - OMG!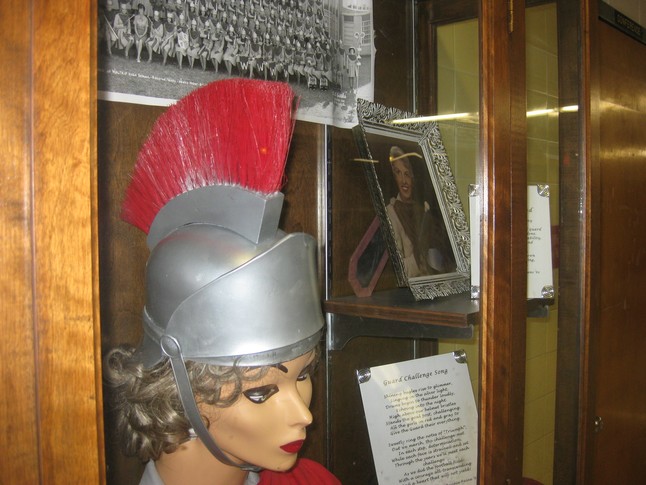 Our awesome Ripple!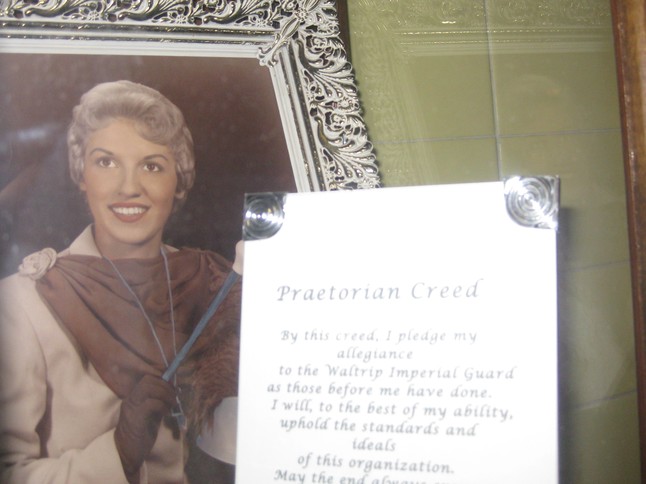 Praetorian Creed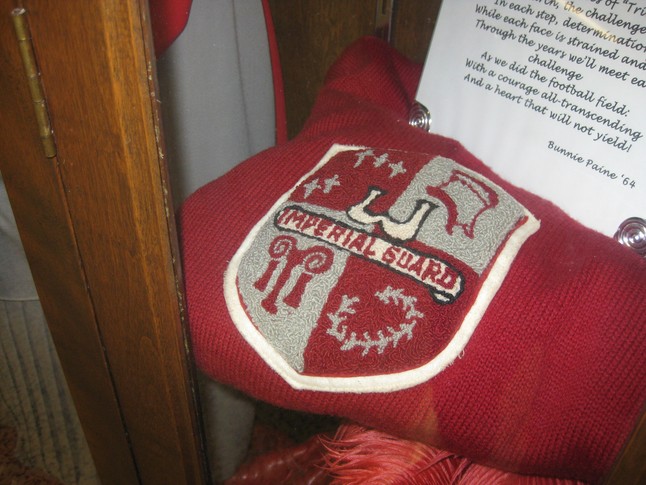 Imperial Guard sweather and Guard song by Bunnie Paine '64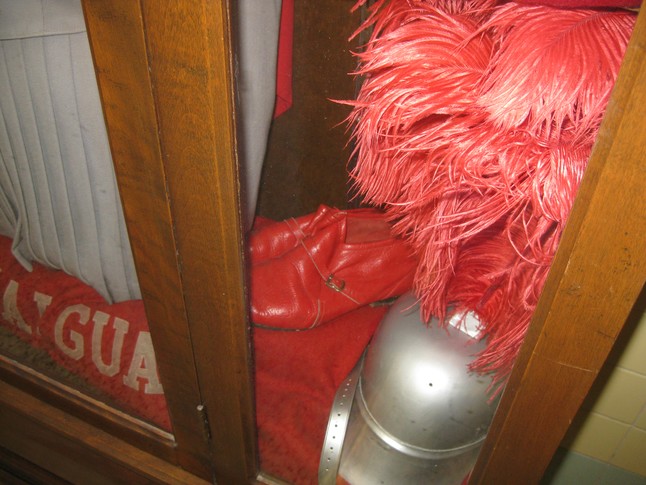 Look our "Robin Hood" shoes!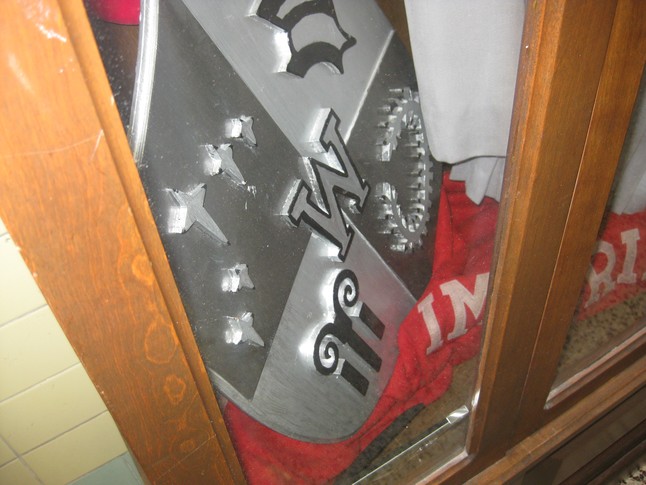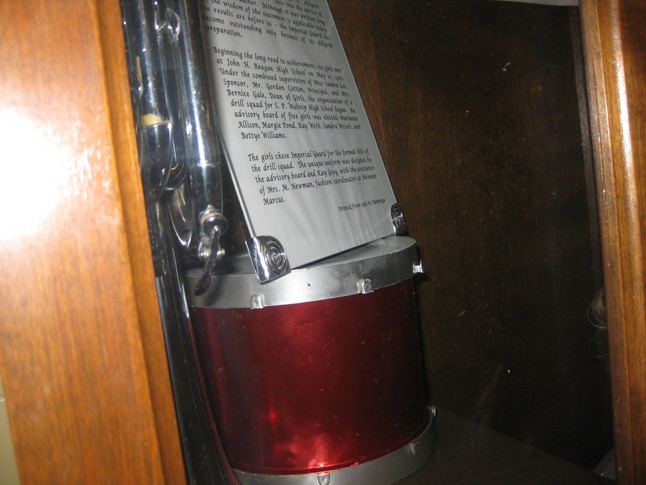 Drum and Bugle -- we played our hearts out!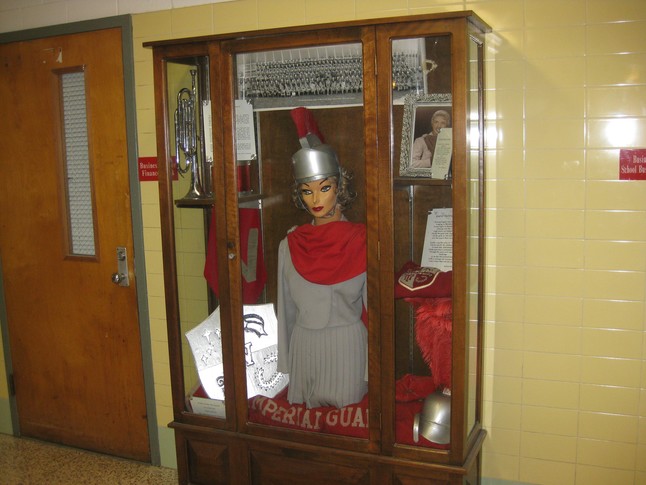 This is displayed next to main office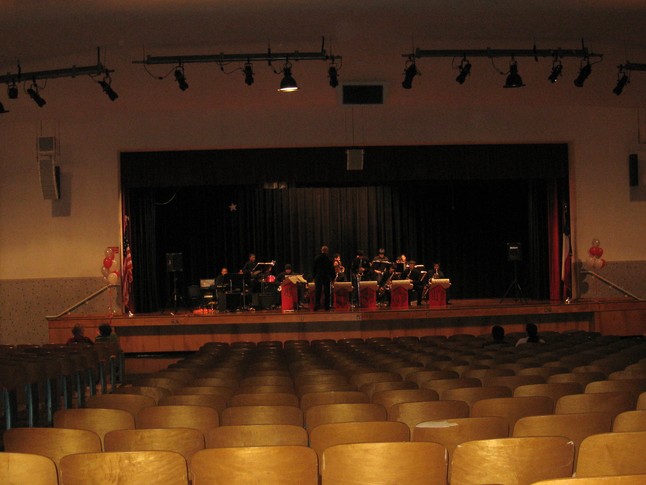 Waltrip's Jazz Band was playing in the auditorium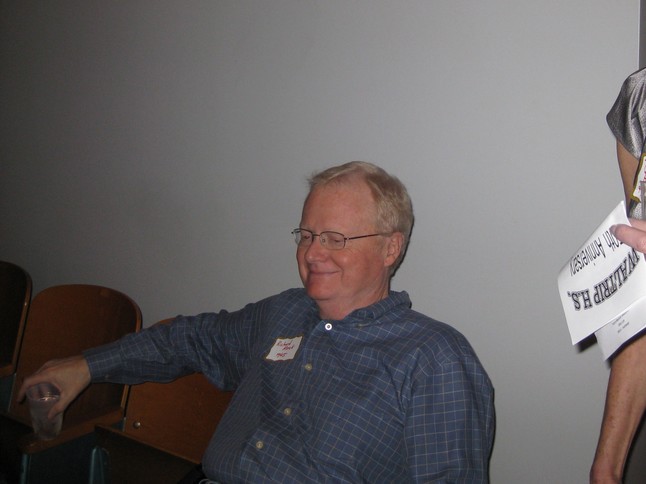 Richard Meek '65 enjoying the music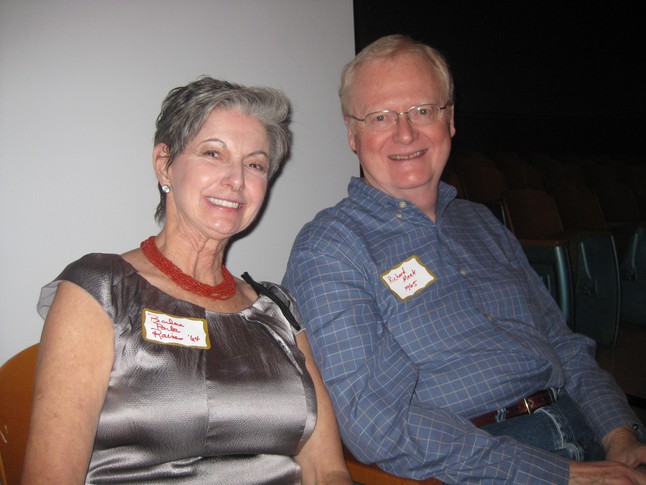 Barbara Porter and Richard Meek '65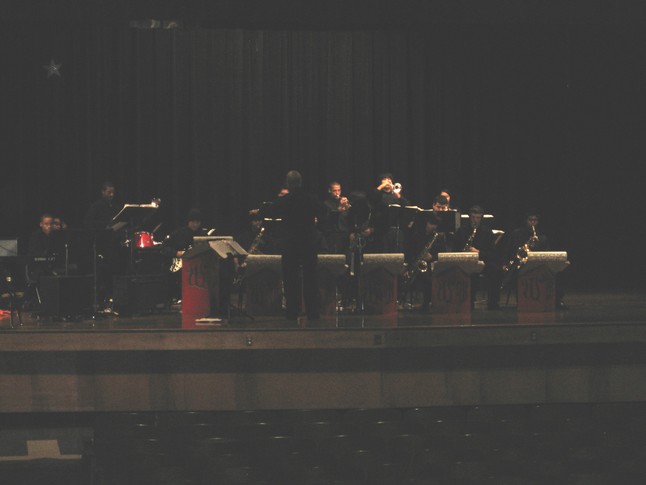 Waltrip Jazz Band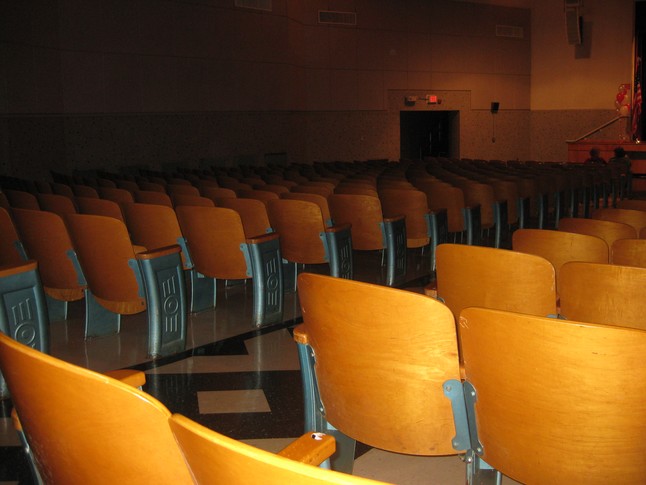 How many times did we sit here!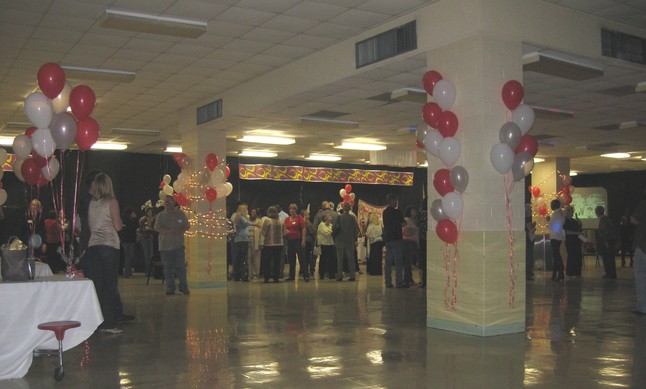 Back to cafeteria - tables on left were for silent auction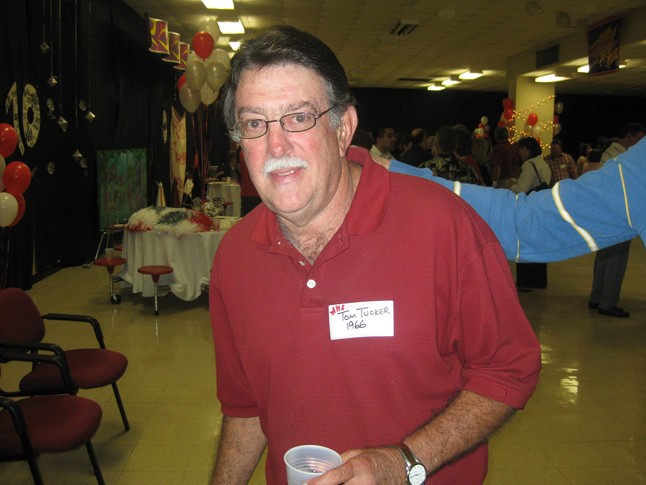 Tom Tucker '66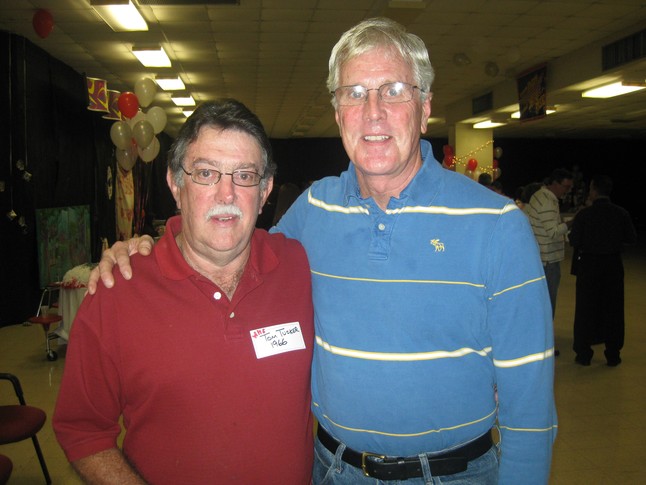 Tommy Tucker '66 and Frank Banning '66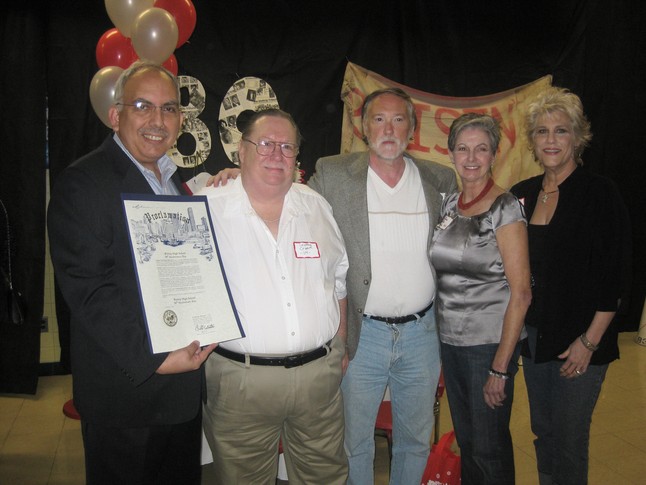 Principal with '64 class - we were the oldest group. He's holding the Proclamation - Waltrip 50th Anniversary Day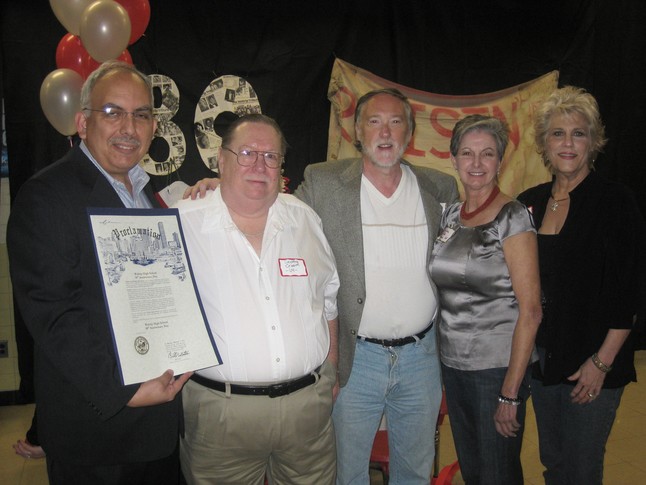 They took a group photo of all Waltrip Alumnis in attendance -- hopefully I can get a copy of that picture. This was at end of event and sadly many had already left.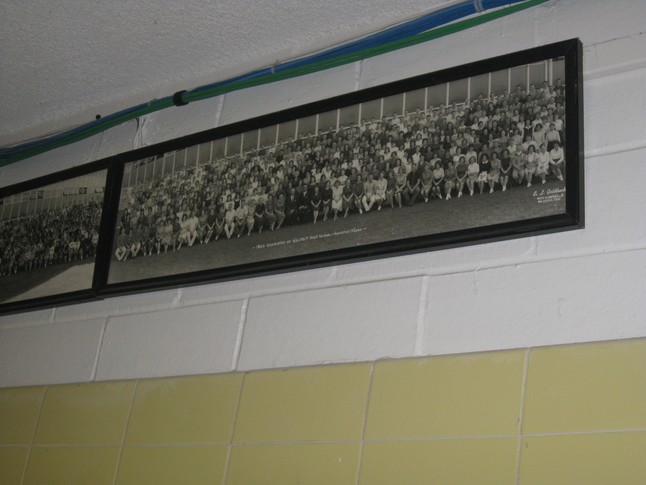 As we were leaving -- our class picture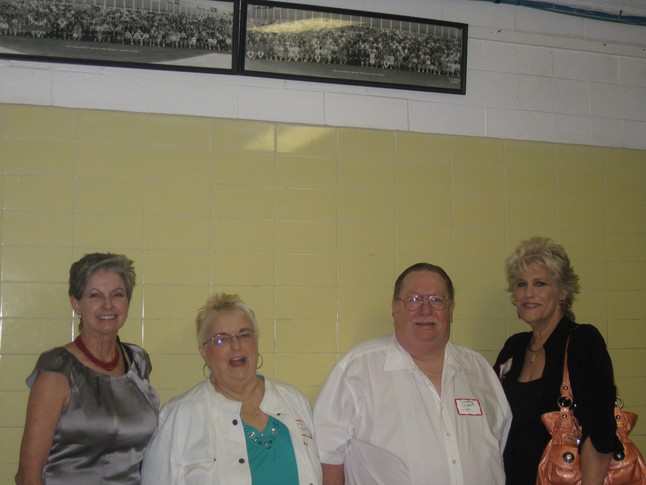 Standing under our '64 class picture
Barbara Porter, Lola and Scotty Croom and me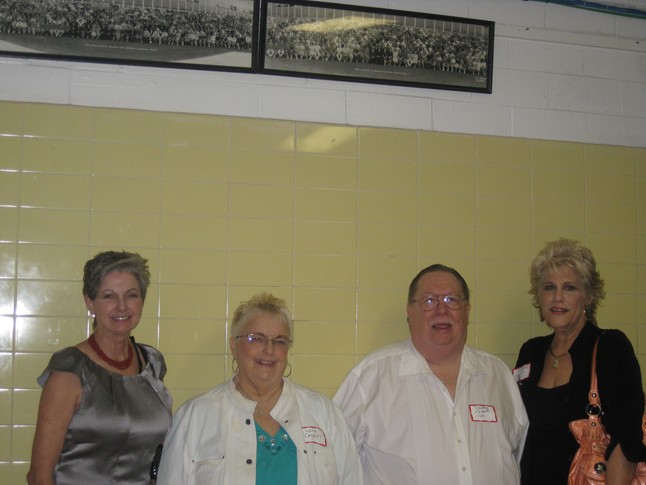 Barbara Porter, Lola and Scotty Croom and me standing under our '64 Class picture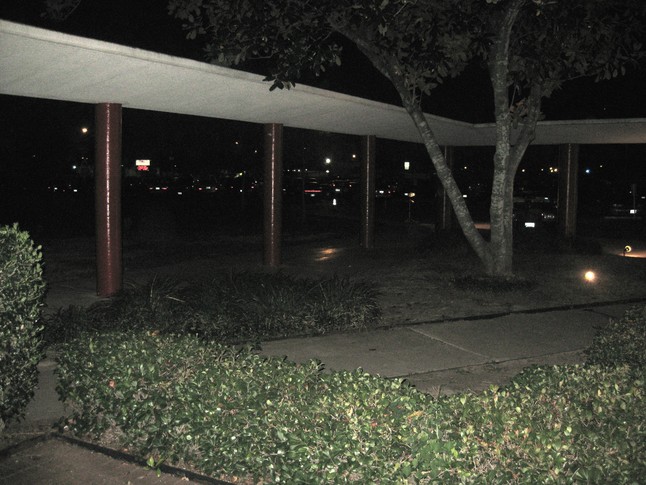 Heading home -- what memories!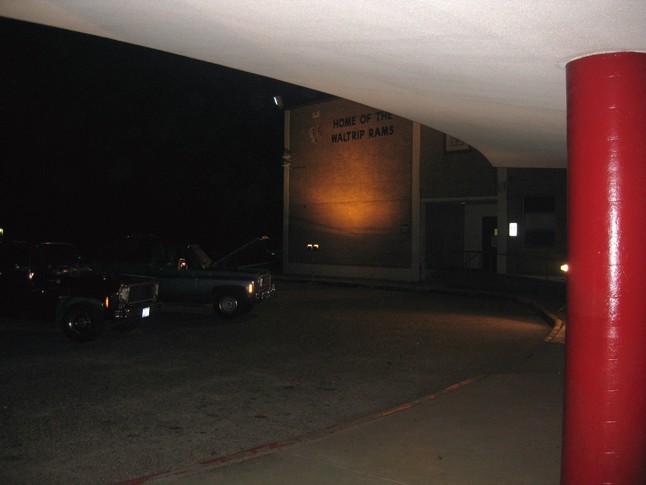 Waltrip High, we sing to thee,
Our loyalty we raise.
Strong and noble always,
These tributes we now praise.
---
---
Waltrip High School celebrates their 50th Anniversary (again)
October 15-17, 2010 (1960 - 2010)
(Sponsored by Imperial Guard Alumnae and All Classes)
Friday, October 14 - Sheraton Brookhollow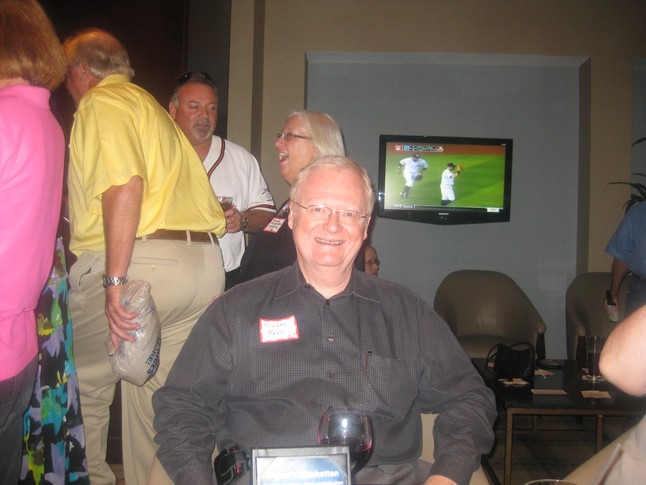 Richard Meek '65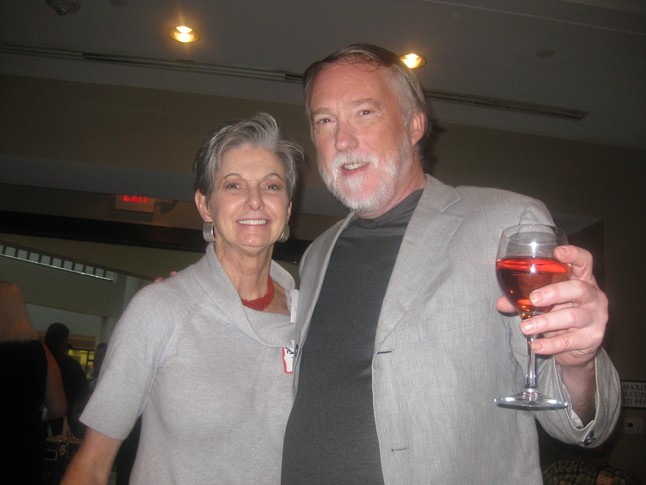 Barbara Porter and Doug Romans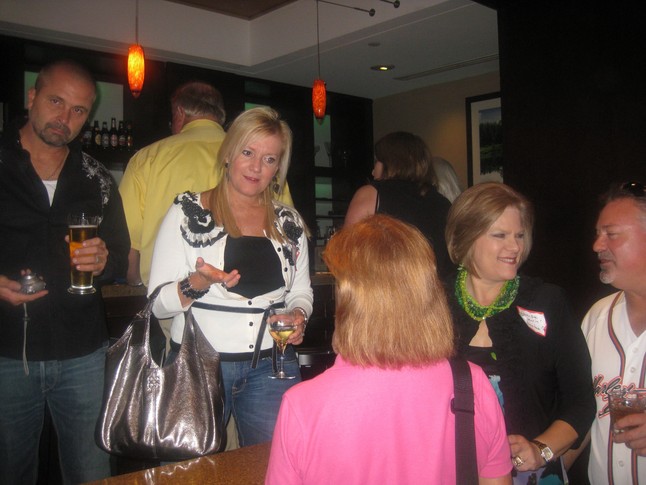 Waltripites - Class ?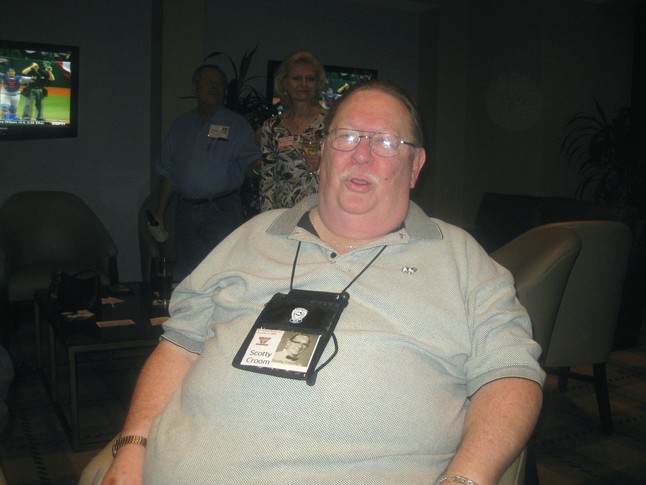 Scotty Croom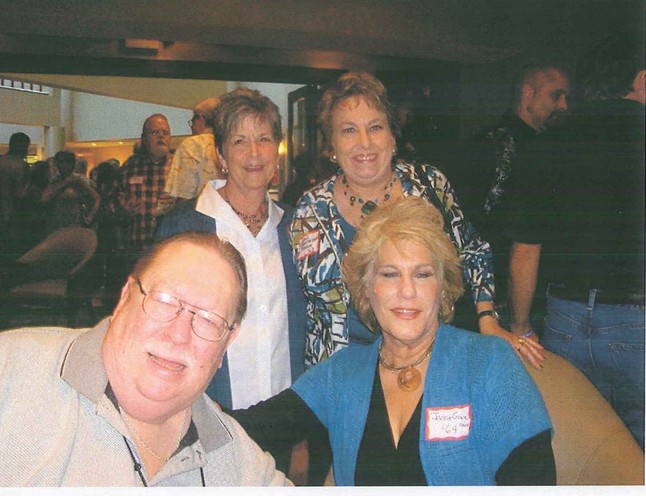 Scotty Croom,Wendy Sherrill, Lynell Carapezza and me, Jackie Crowe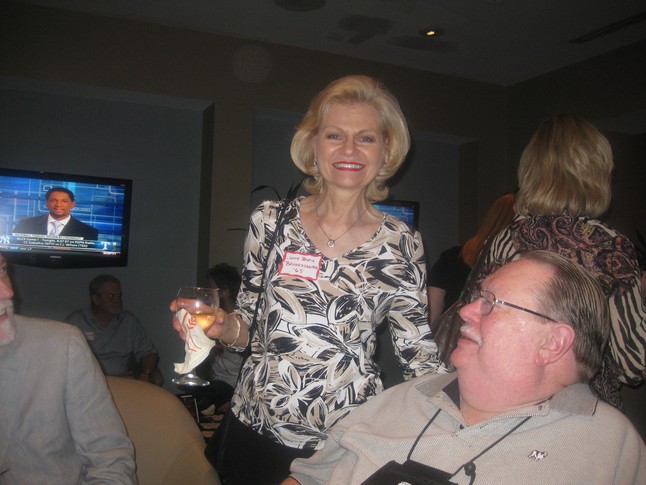 Joyce Barta '65 and Scotty Croom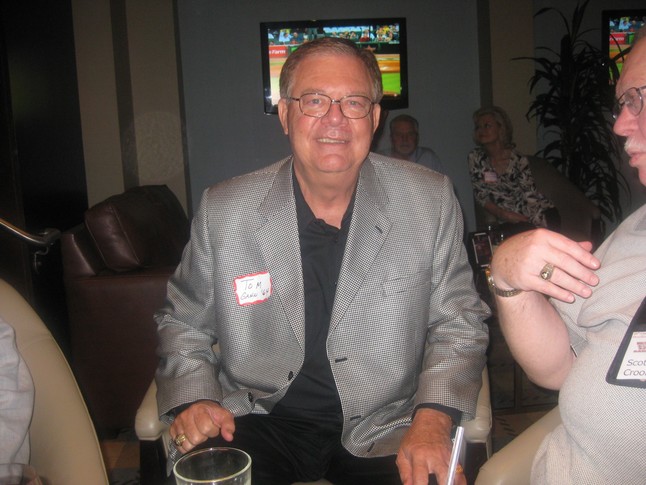 Tom Gann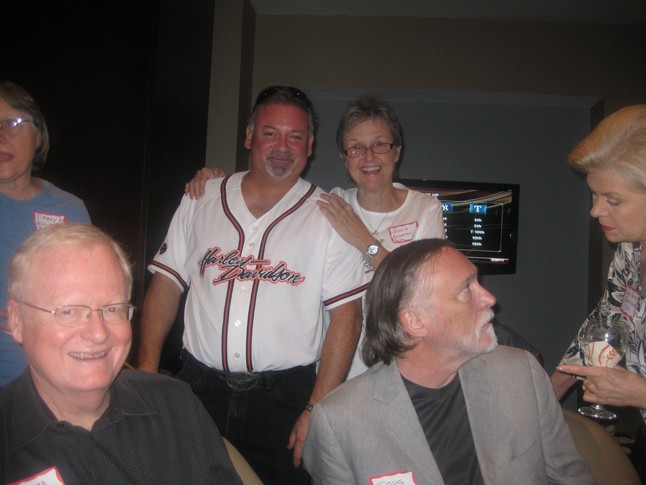 Unidentified Waltripite and Jennie Anderson '65
Richard Meek '65, Doug Romans and Joyce Barta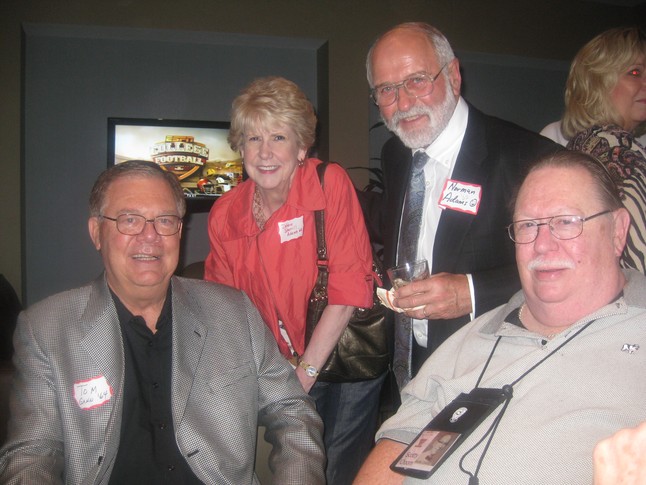 Tom Gann, Debbie Sherrill'62, Norman Adams'62 and Scotty Croom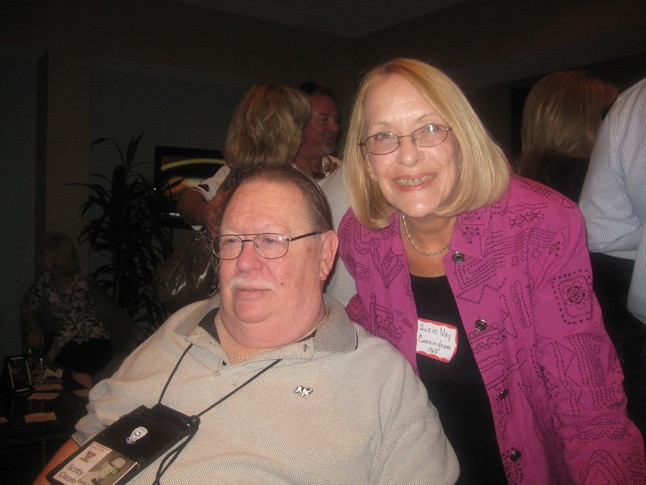 Scotty Croom and Suzie May'65
Saturday, October 16 - Before Parade - lineup at Oak Forest Elementary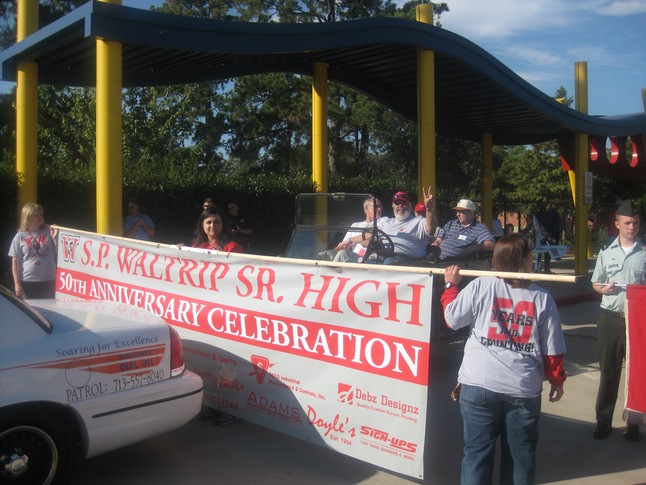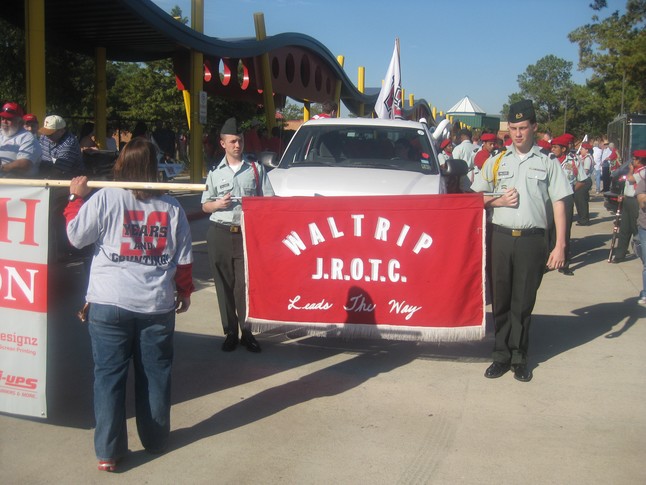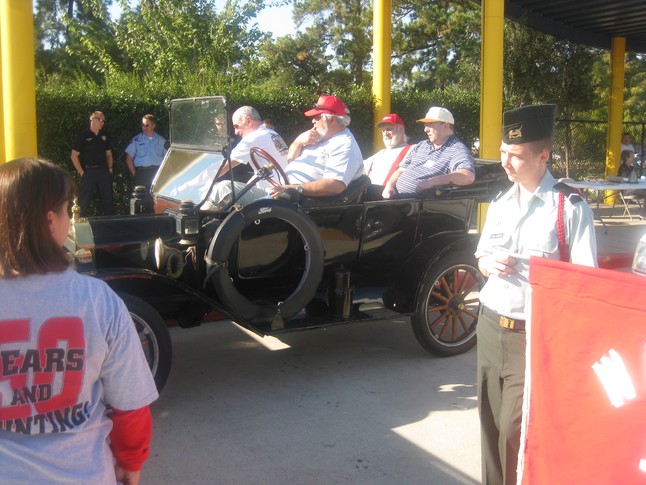 Bill Sherrill '67 in the driver's seat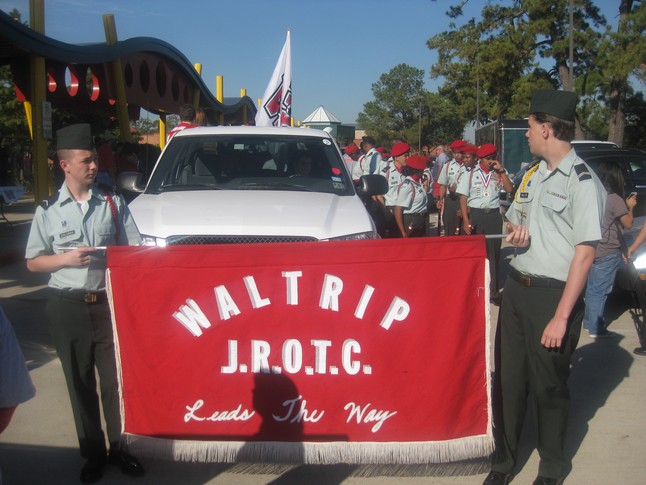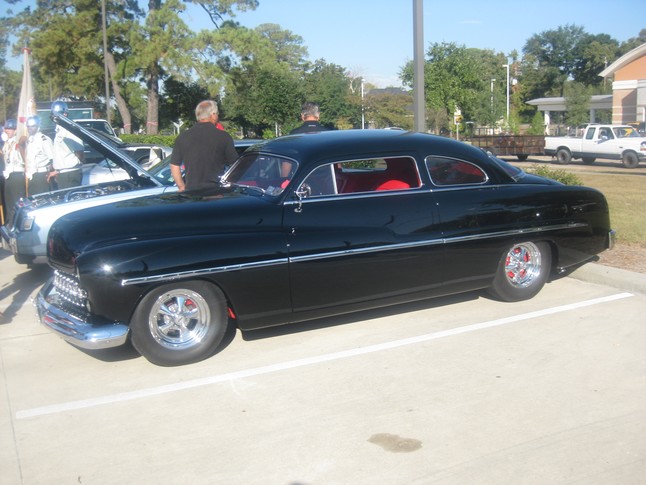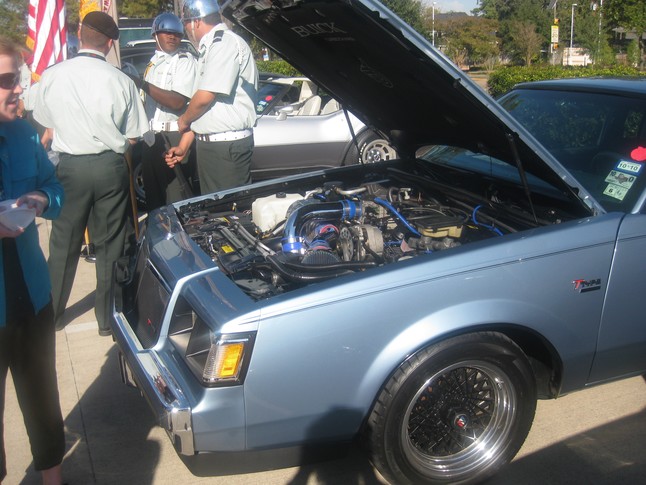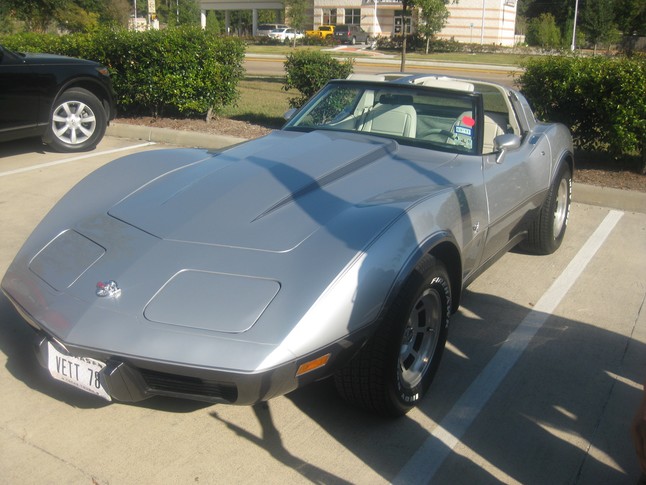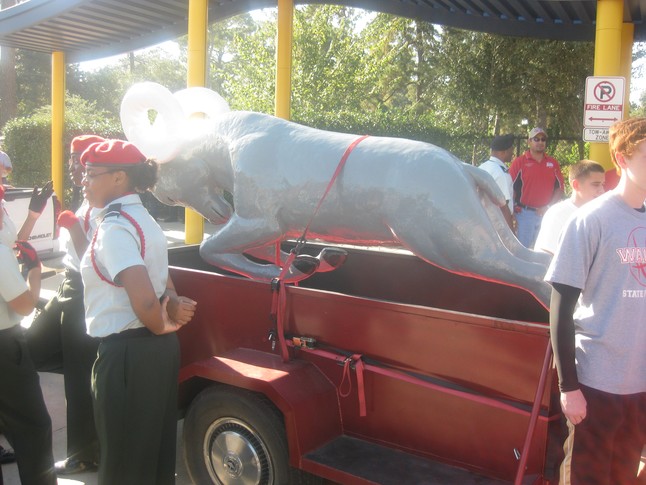 Our mascot!!!!!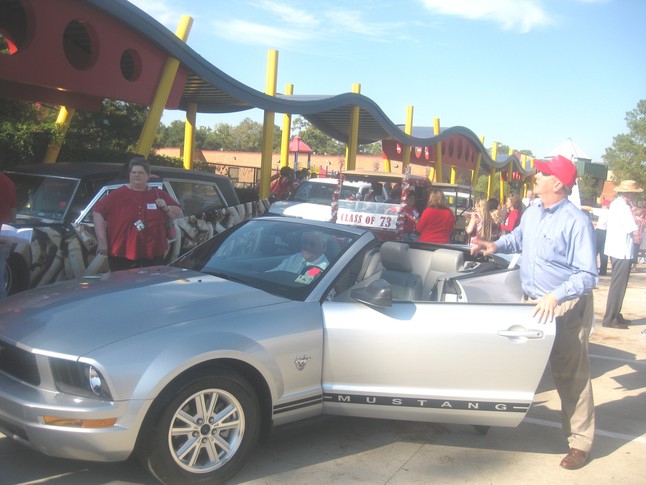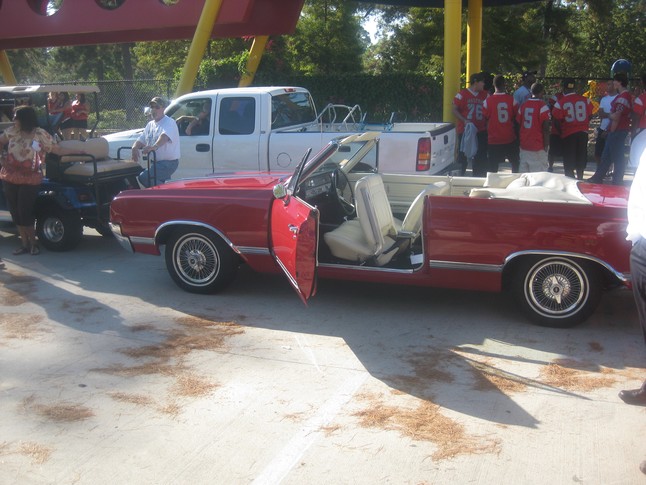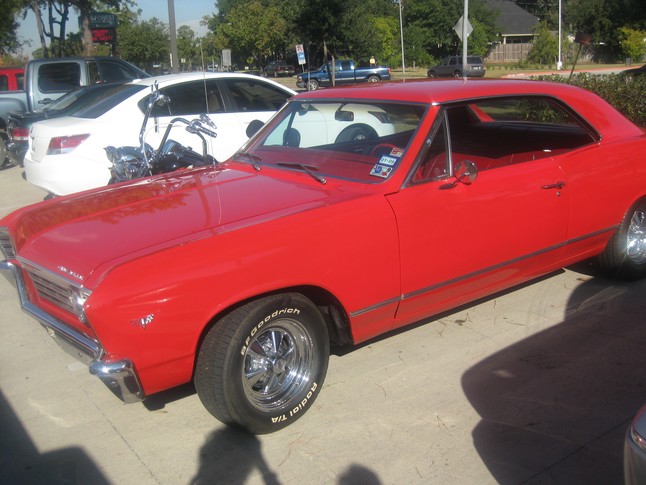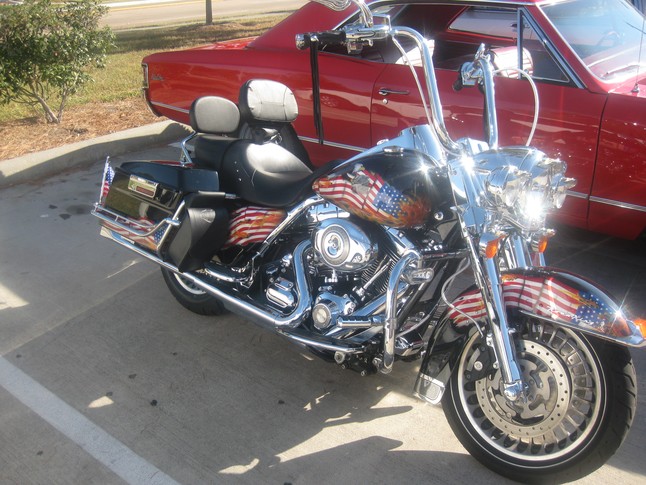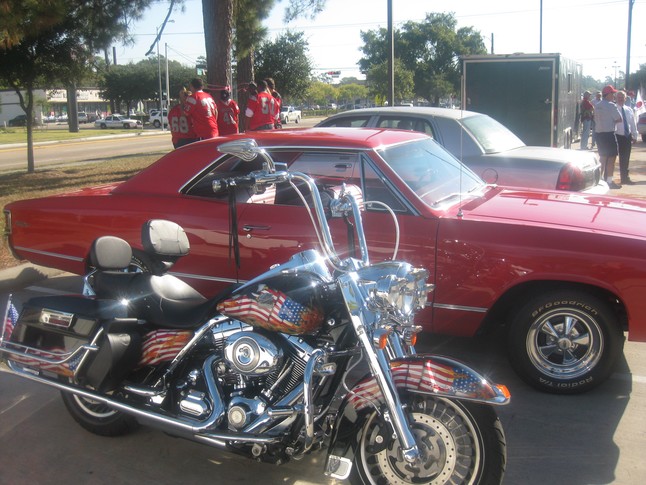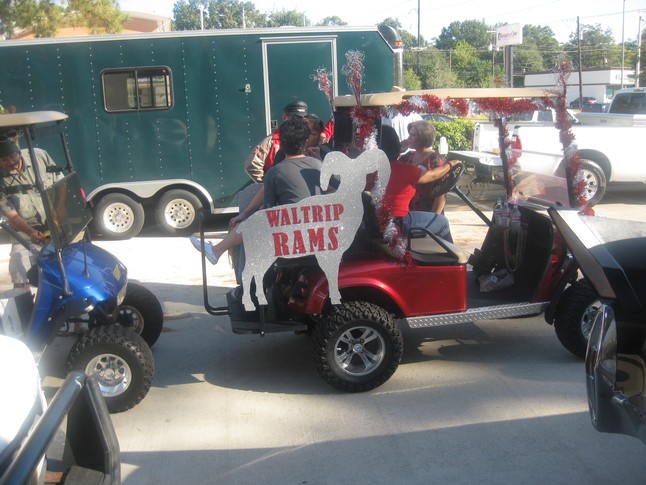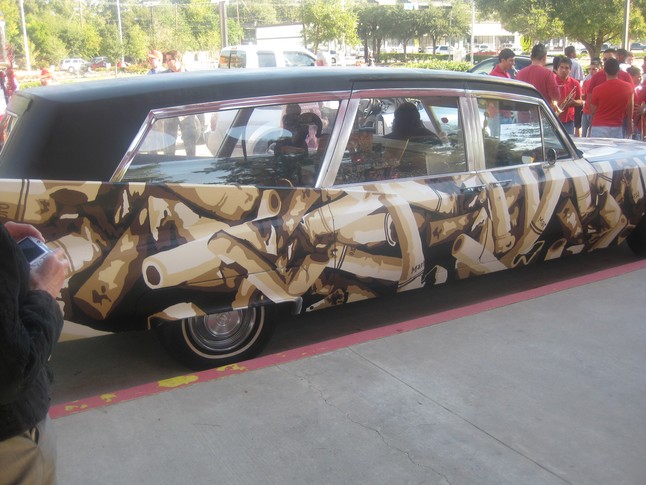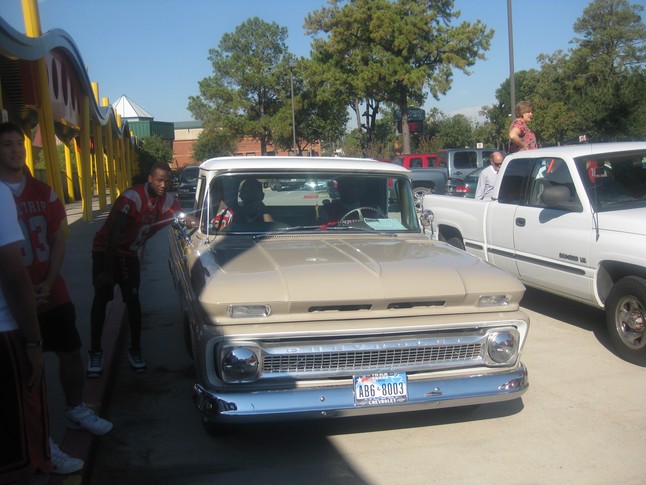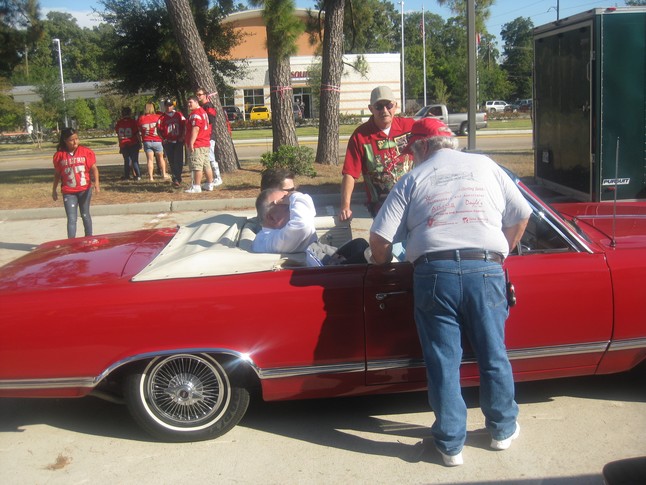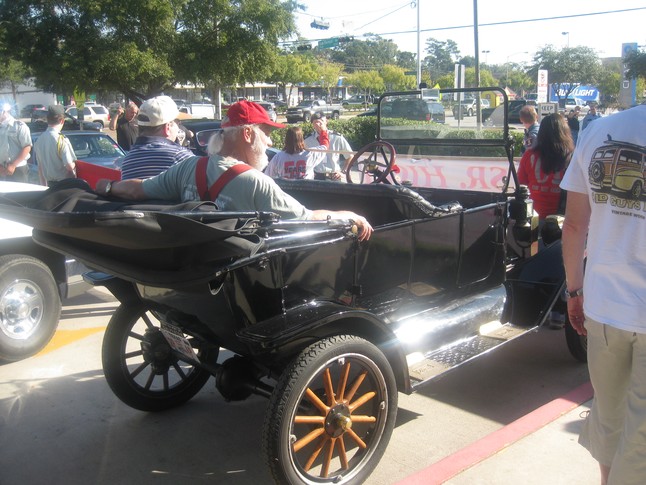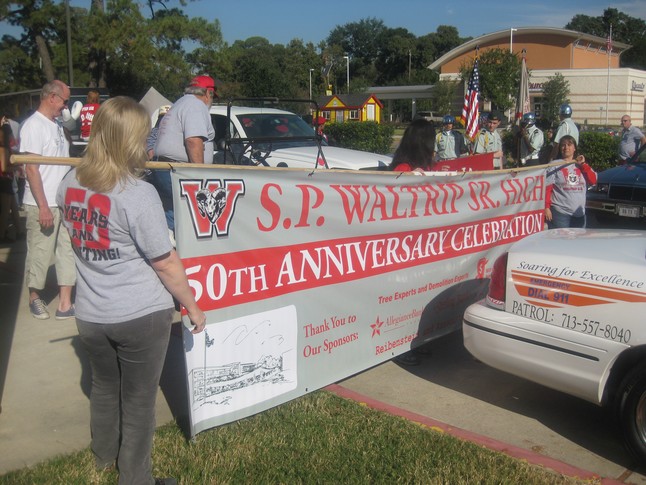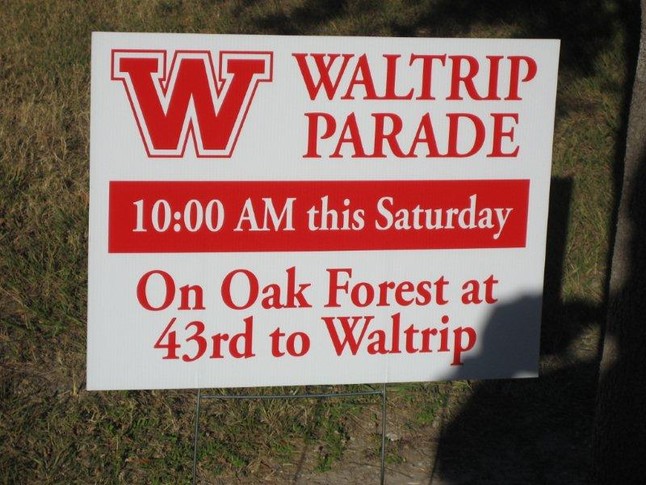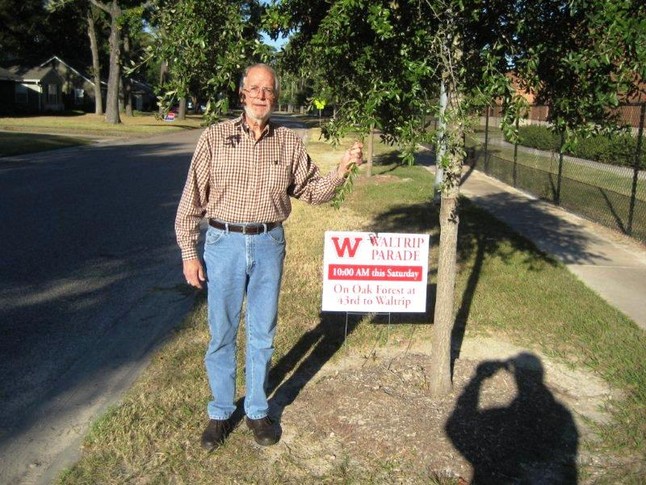 Tony Maddox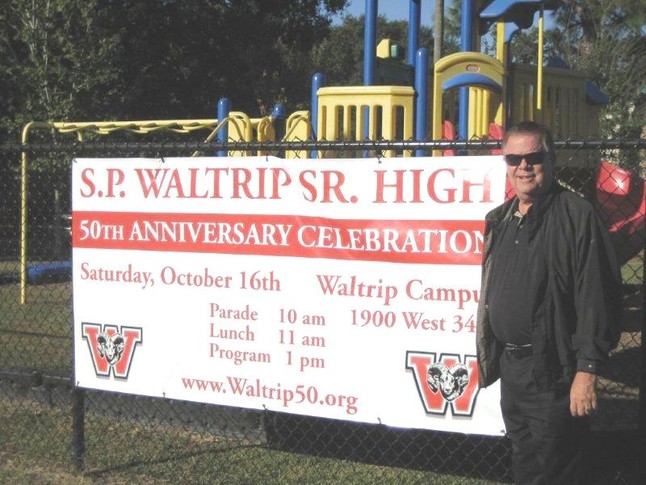 Tom Gann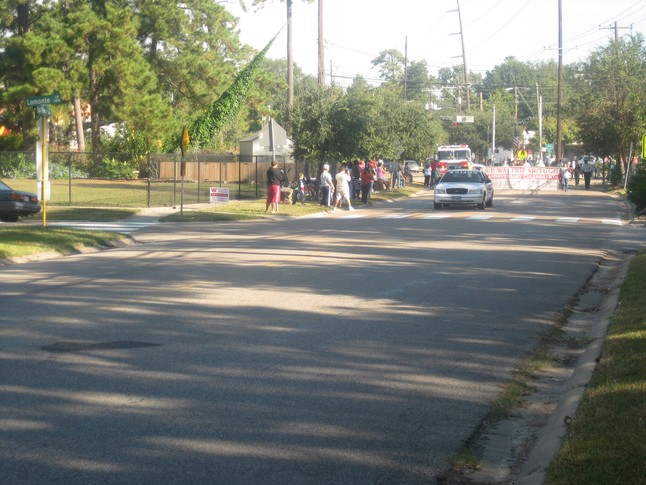 And the Parade begins down Oak Forest to Waltrip!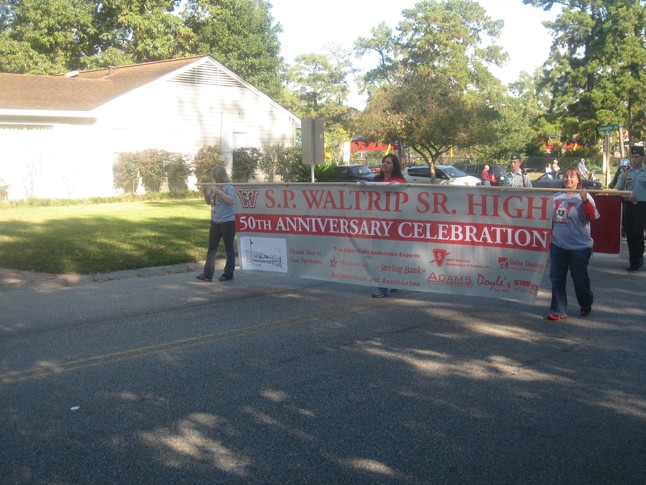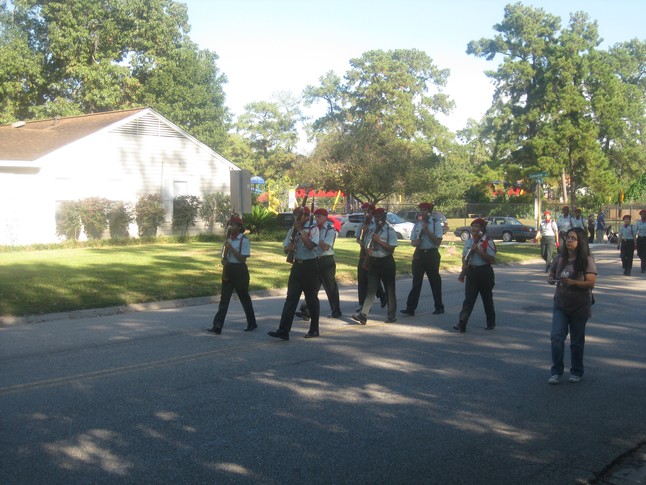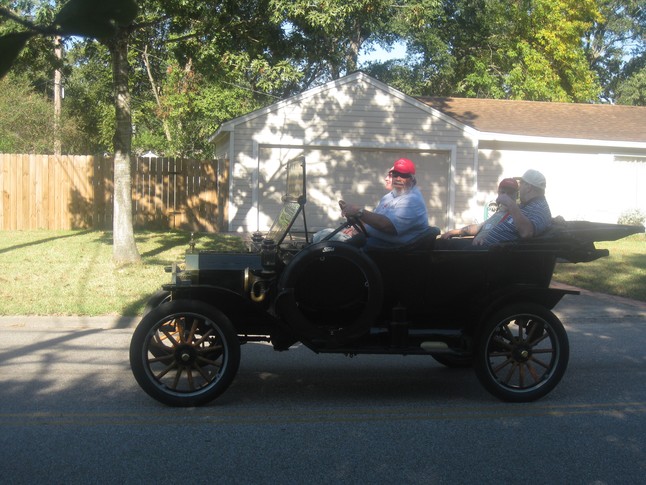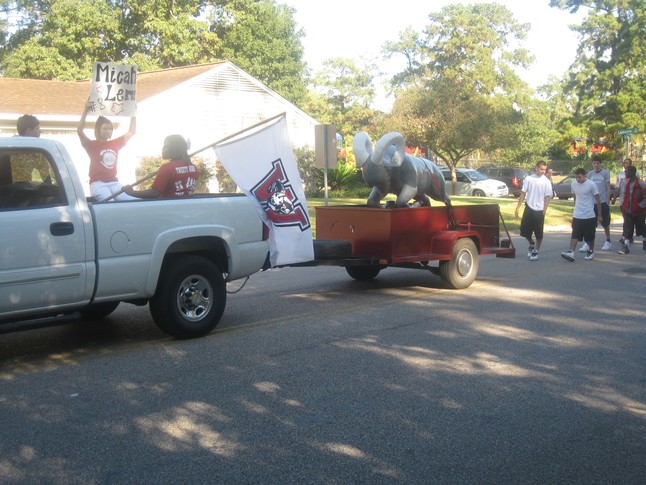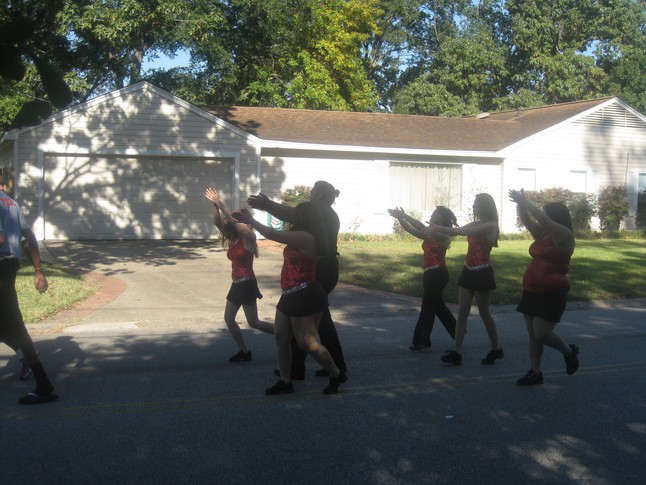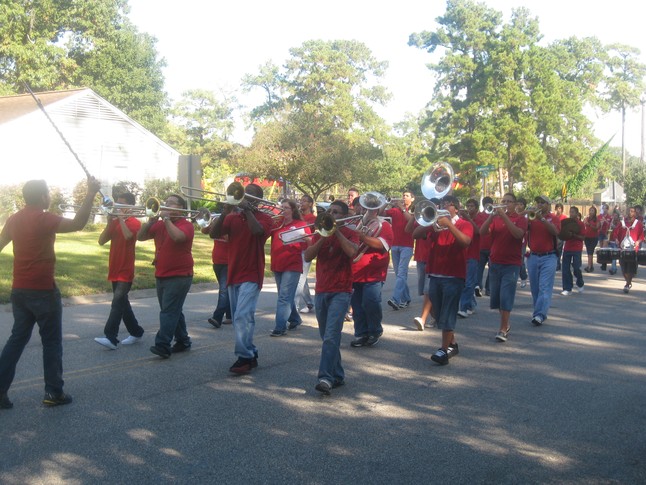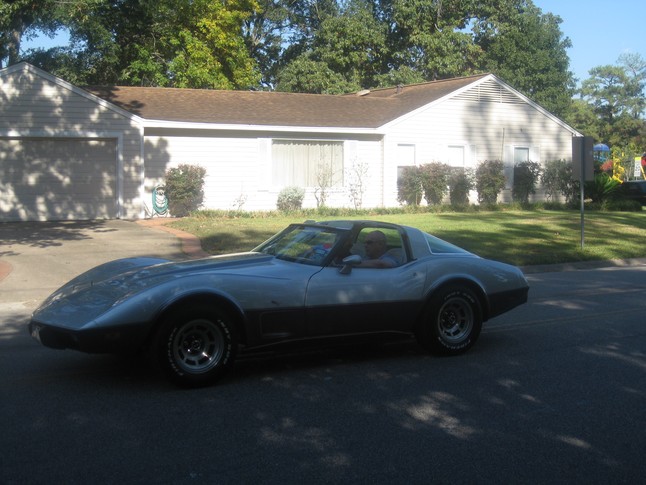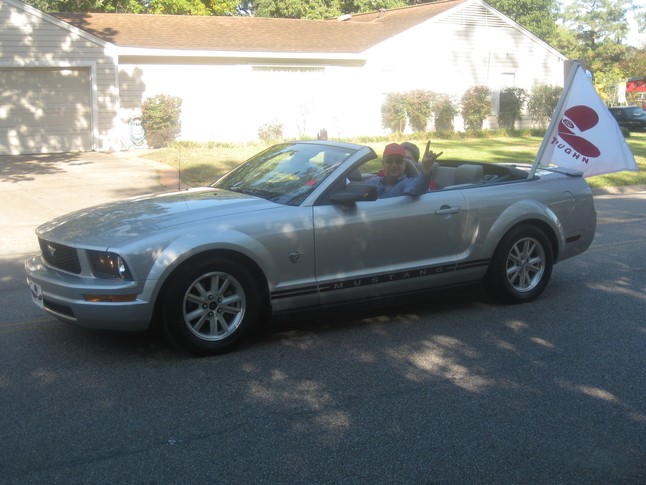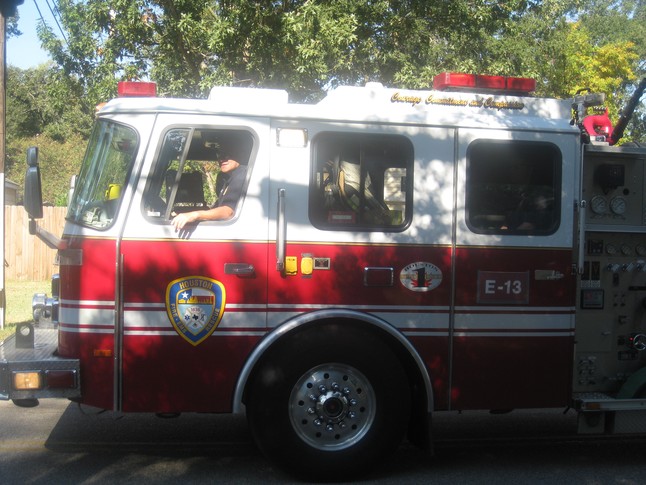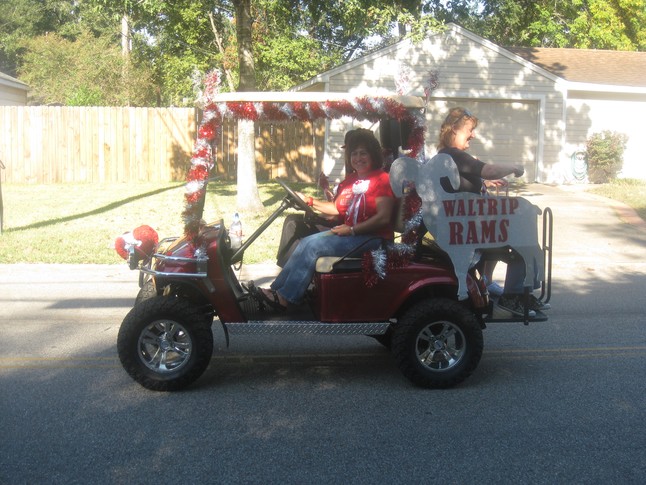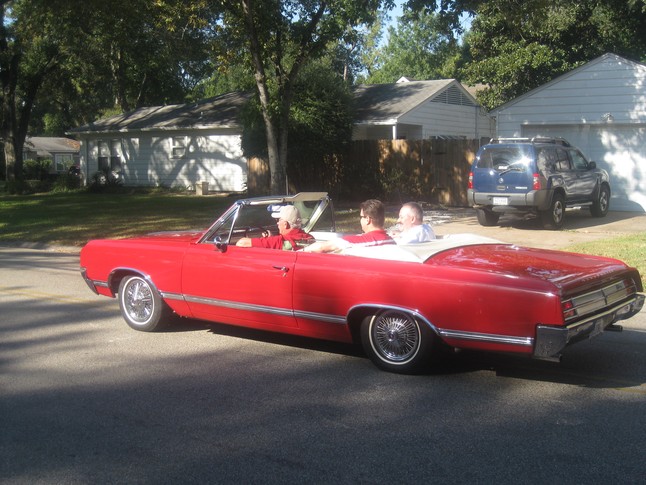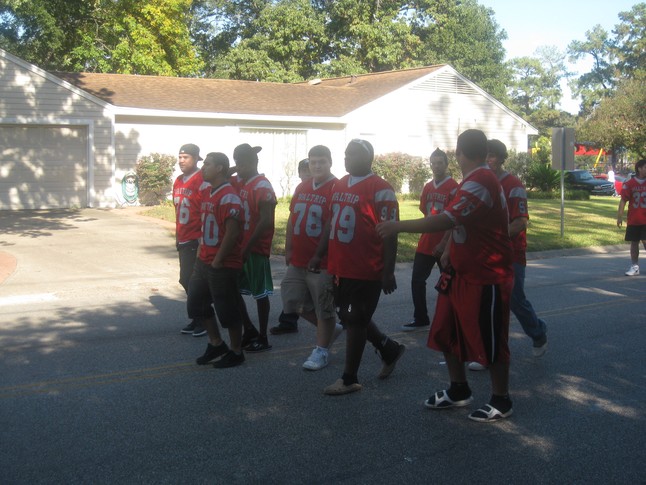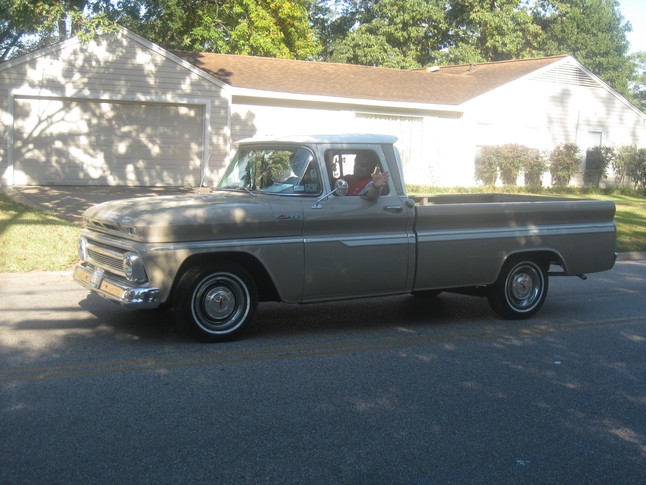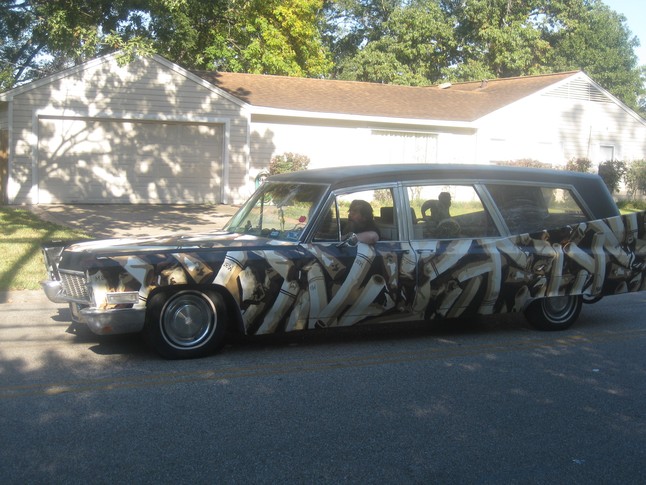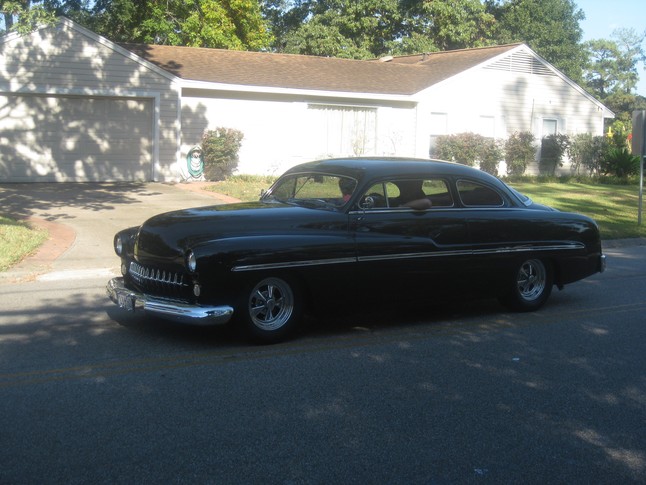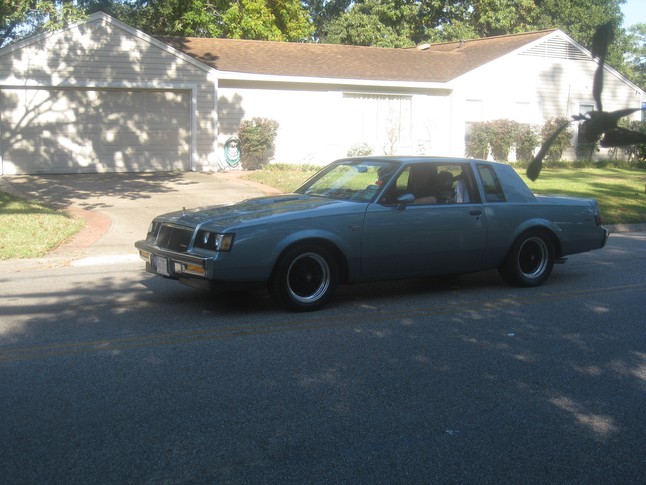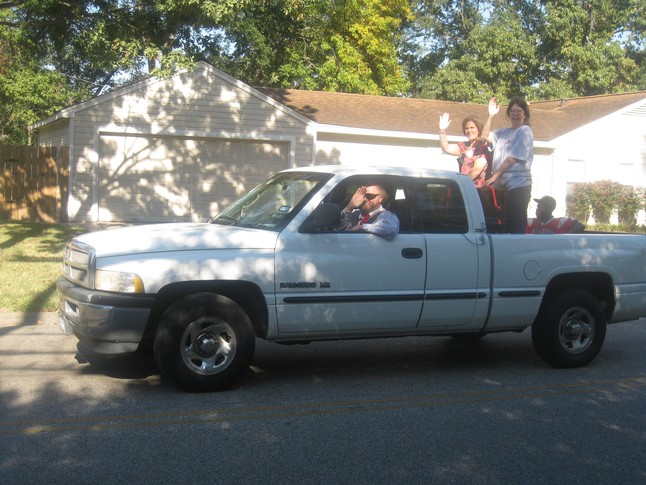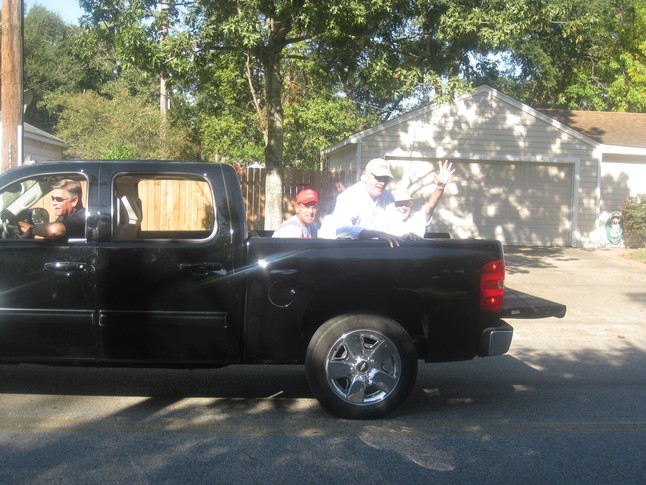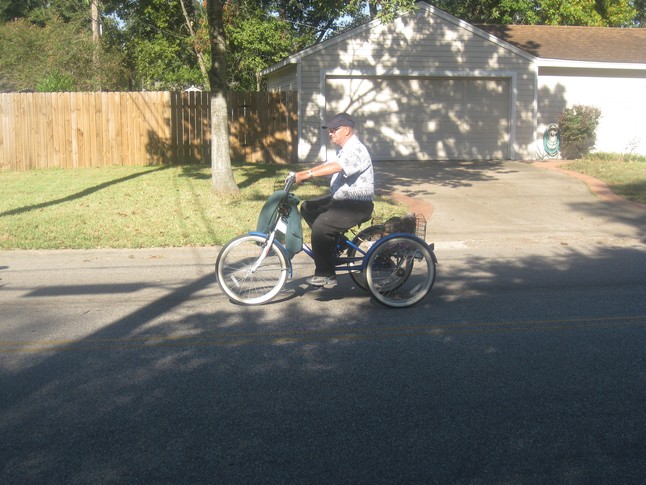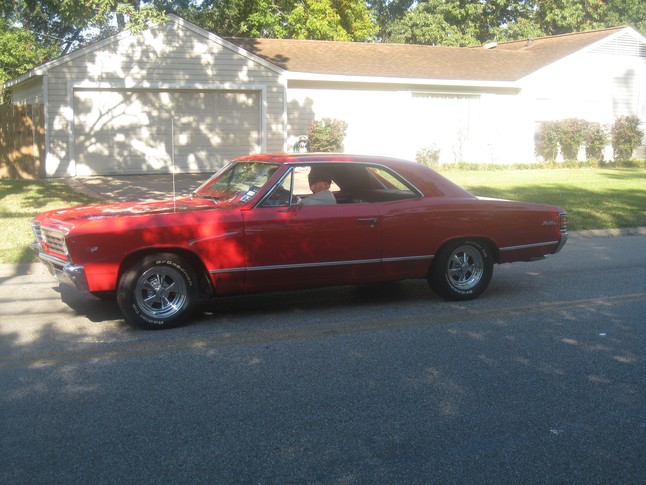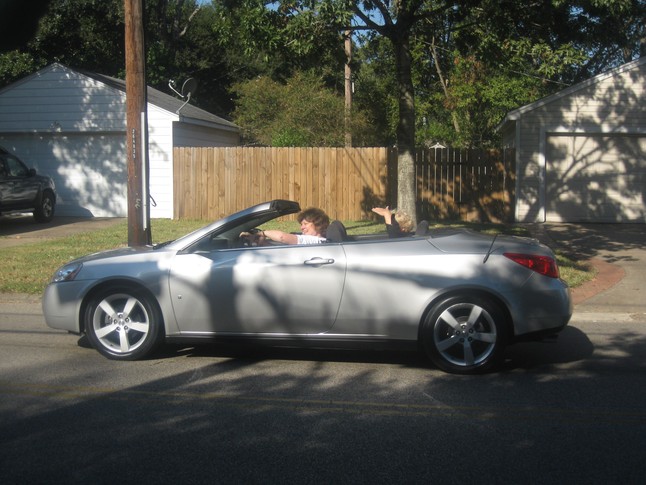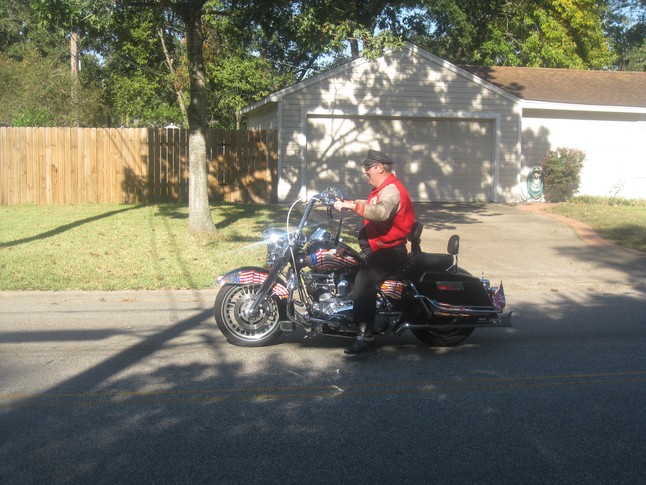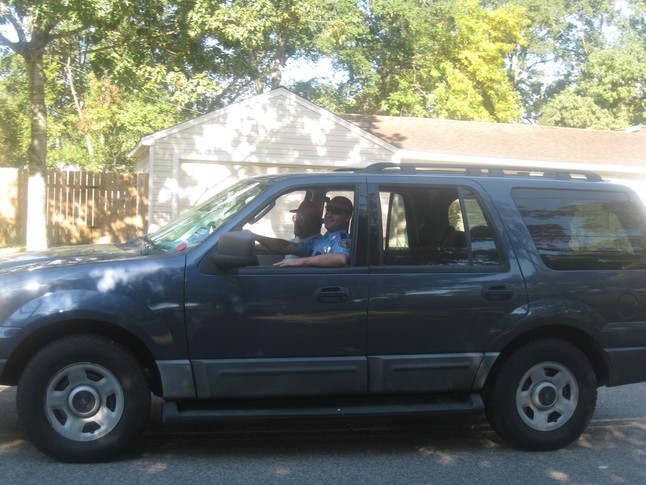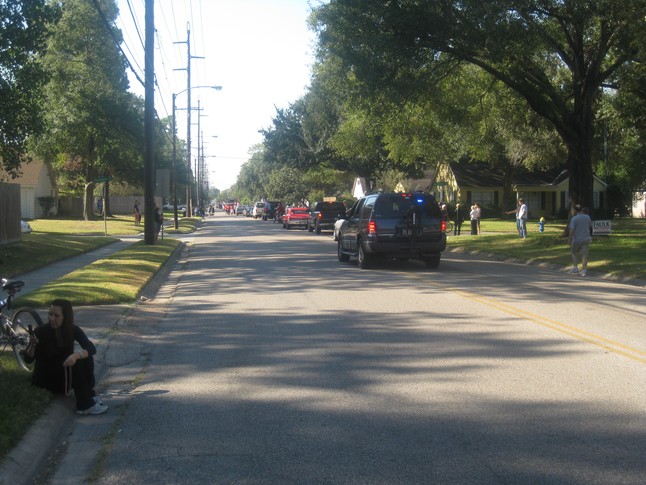 End of parade now we're heading for Waltrip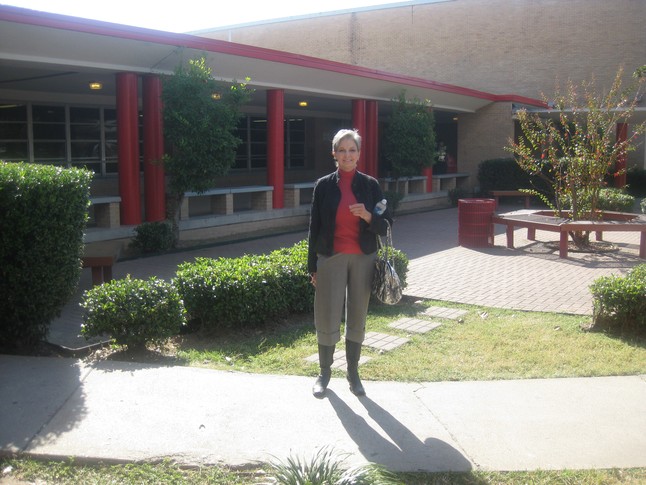 Barbara Porter - yes, seems like yesterday we were here!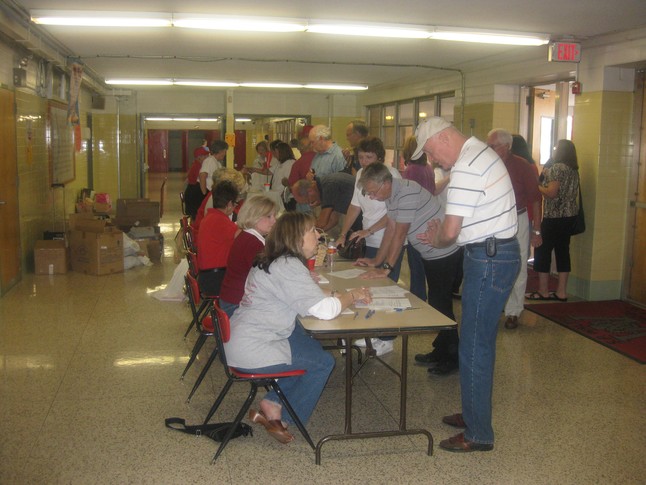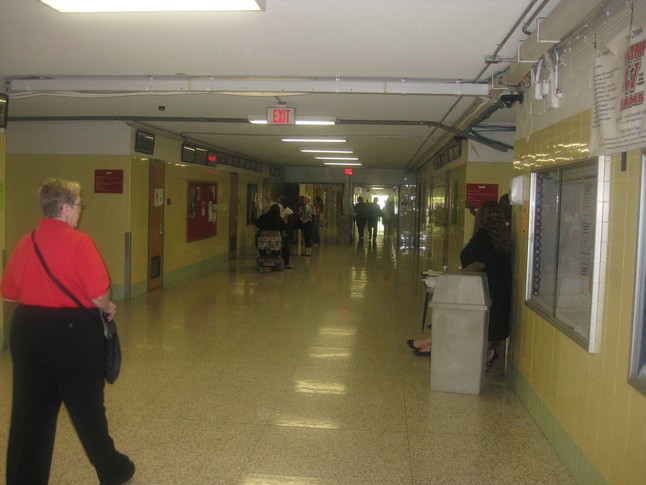 How many steps did we take up and down these halls!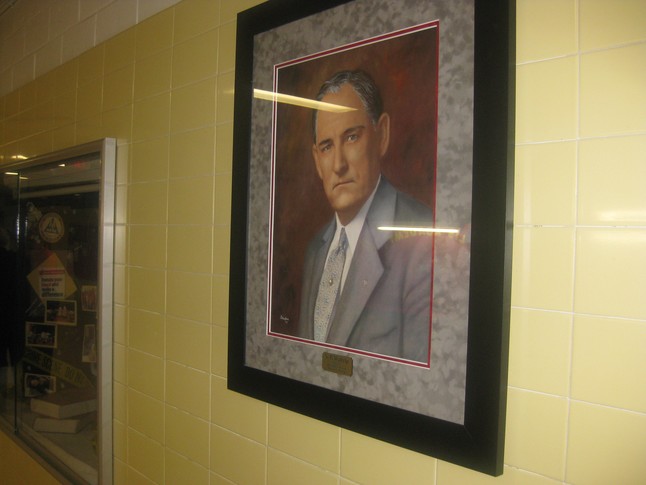 S. P. Waltrip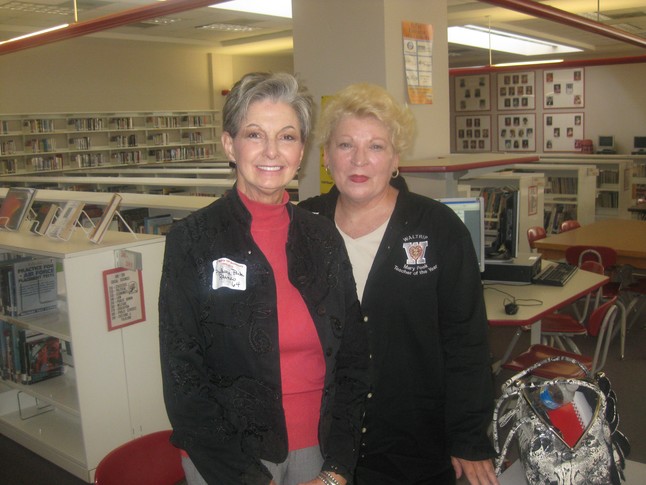 Visiting in the library (new since we were there) with Barbara Porter and Mary Huebner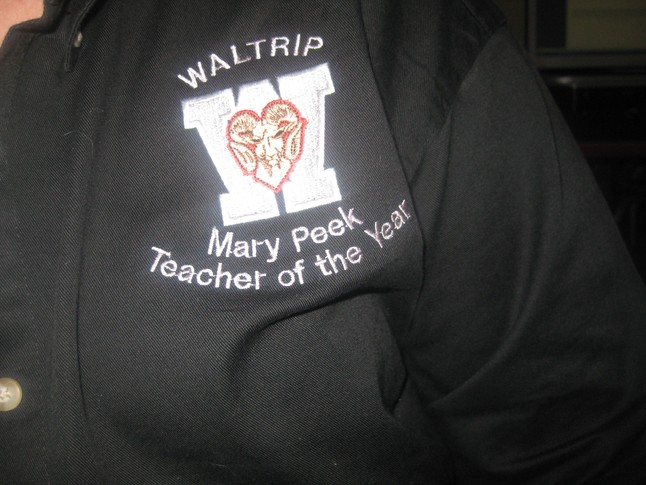 Mary Huebner Peek - Teacher of the Year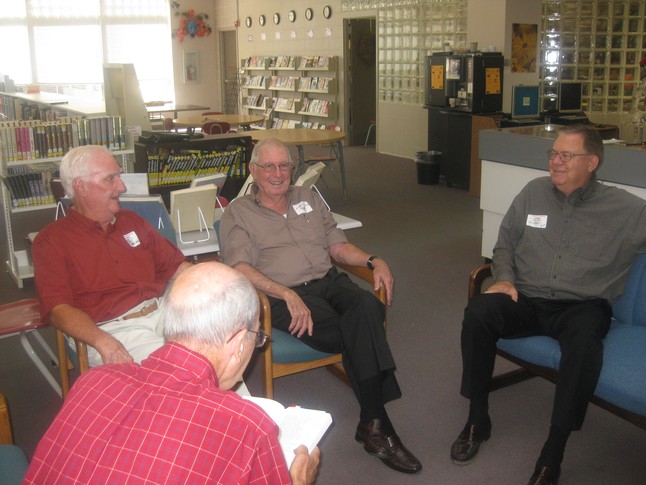 More visiting before the BBQ luncheon and program - Tom Gann to right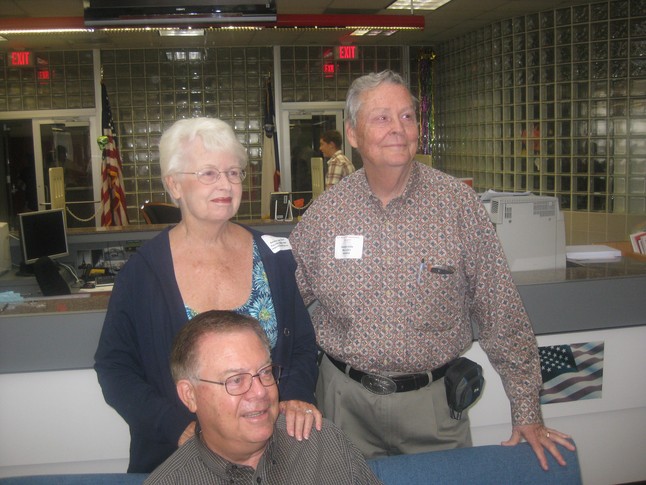 Mr. and Mrs. Cole (Miss Sandra Lee) and Tom Gann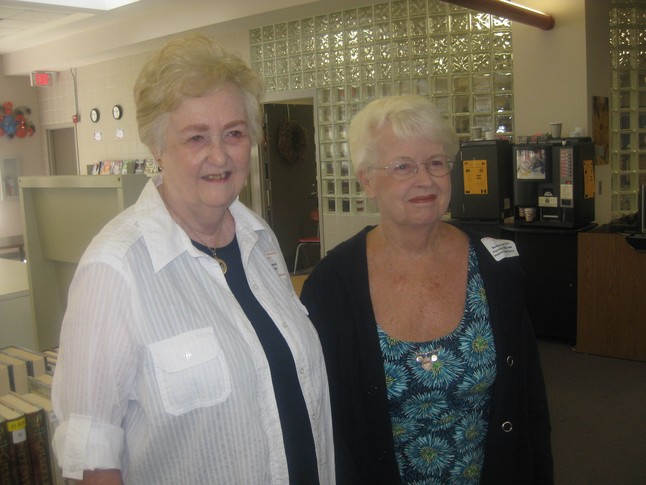 Nancy (West) Herbster and Sandra (Lee) Cole - Imperial Guard Sponsors - Mrs. Cole was the first sponsor
Thank you for all your dedicated hard work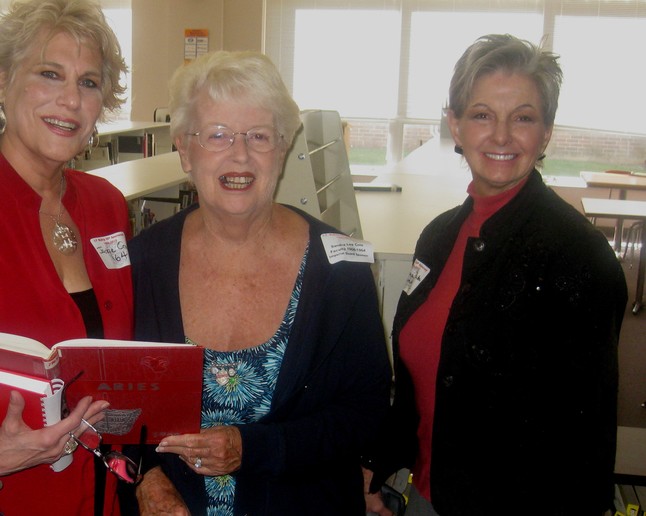 Me (Jackie Crowe), Miss Lee (Mrs. Cole) & Barbara Porter - it has been 46 years since we've seen her - what a highlight to the celebration!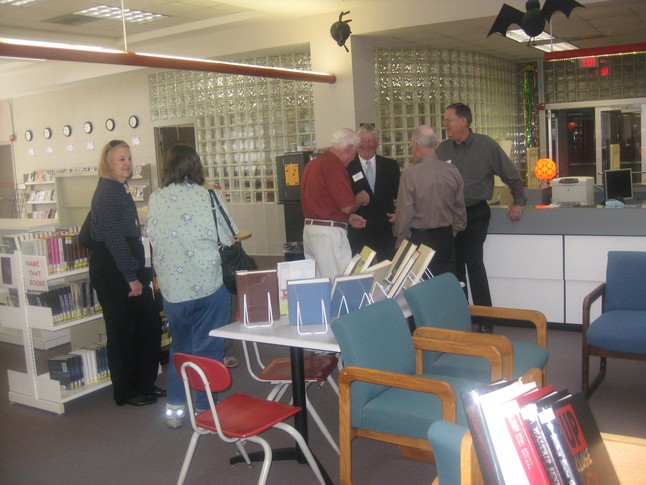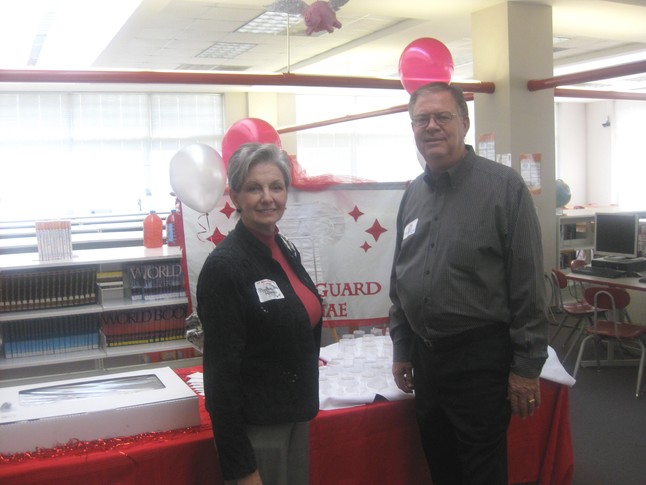 Barbara Porter and Tom Gann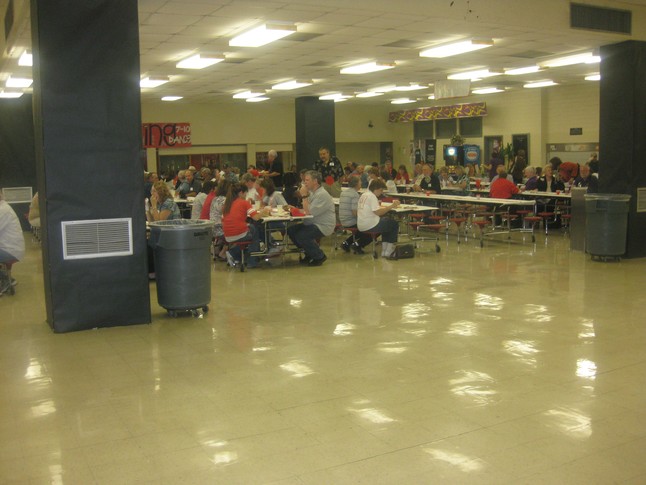 It's BBQ time in the cafeteria -- hasn't changed except notice the air conditioning vents and no jukebox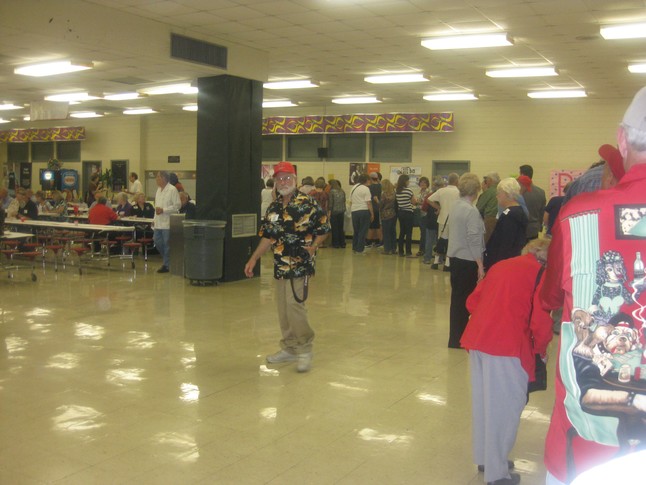 Norman Adams '62 in red cap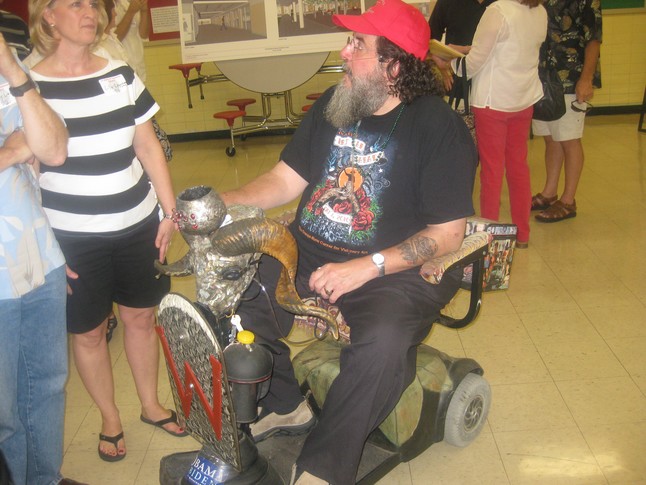 He's a Waltrip Ram through and through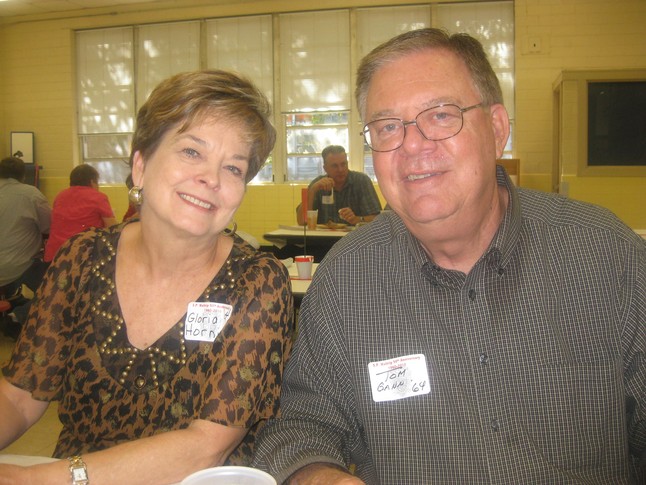 Gloria Hornick and Tom Gann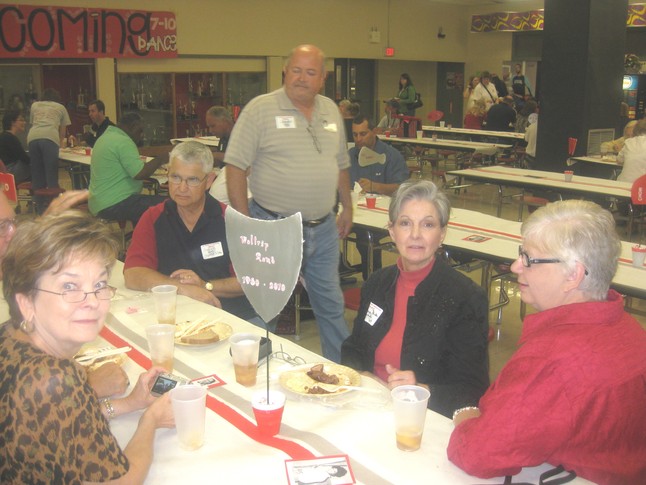 Gloria Hornick, Barbara Porter and Patty Payne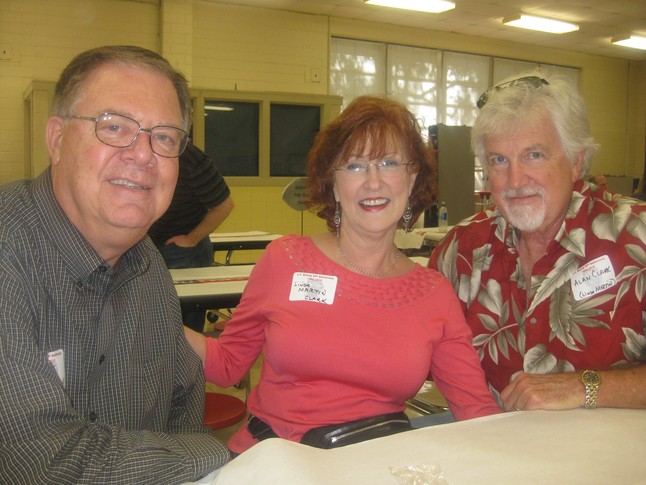 Tom Gann, Linda Martin and her husband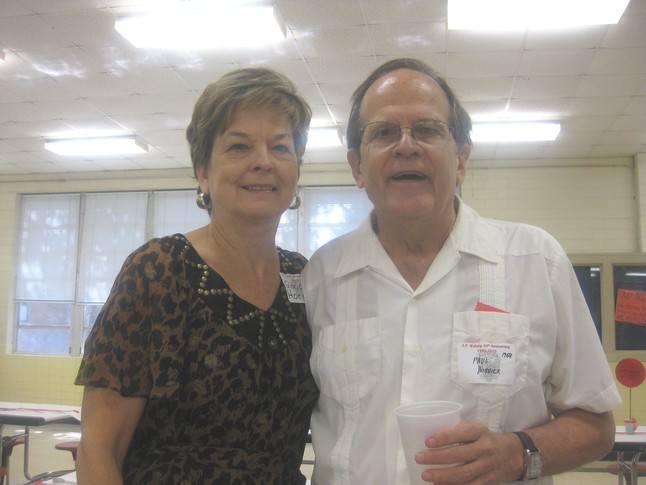 Gloria Hornick and her brother, Paul Hornick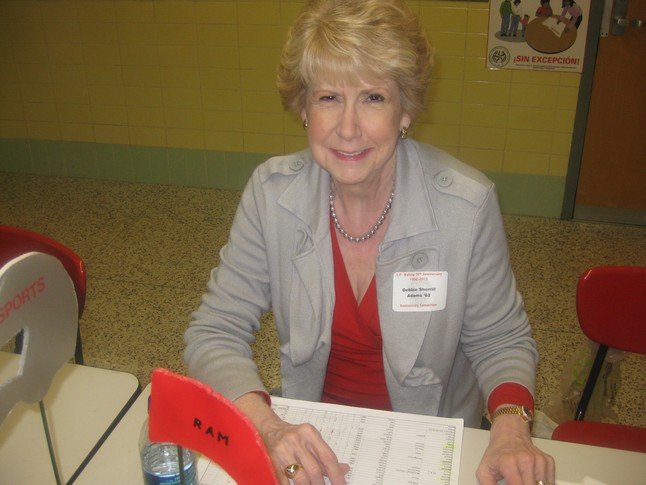 Debbie Sherrill '62
We're on way down the hall to auditorium for program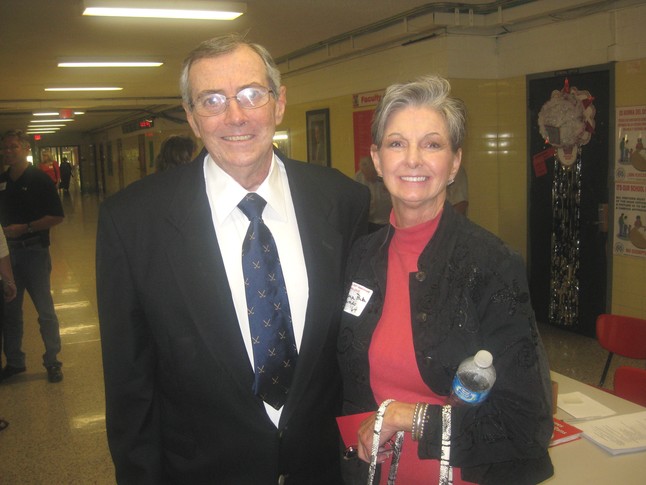 Norman Porter '66 (Barbara's brother) and Barbara Porter
Norman will be singing in Dr. Jack Bevil's group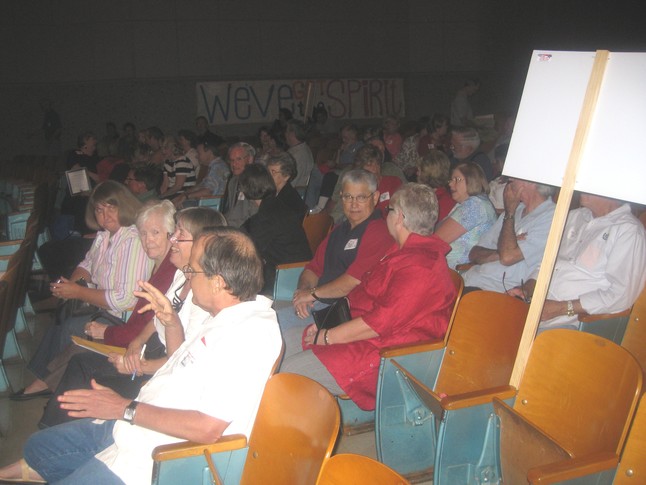 The 60's seating area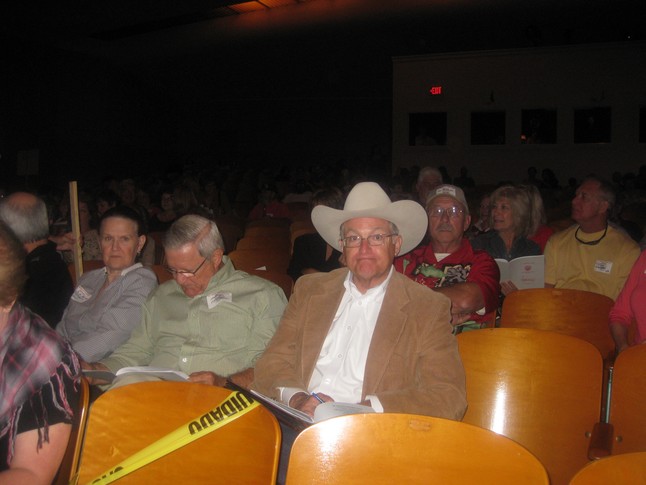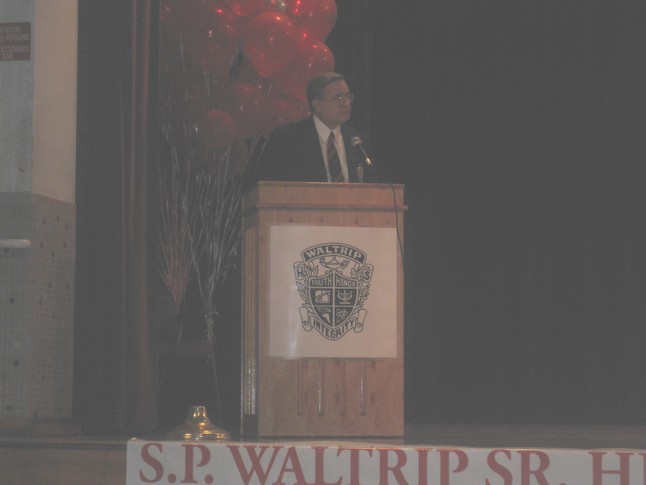 Welcome from Terry Burge, Publisher of The Leader
Our MC for the program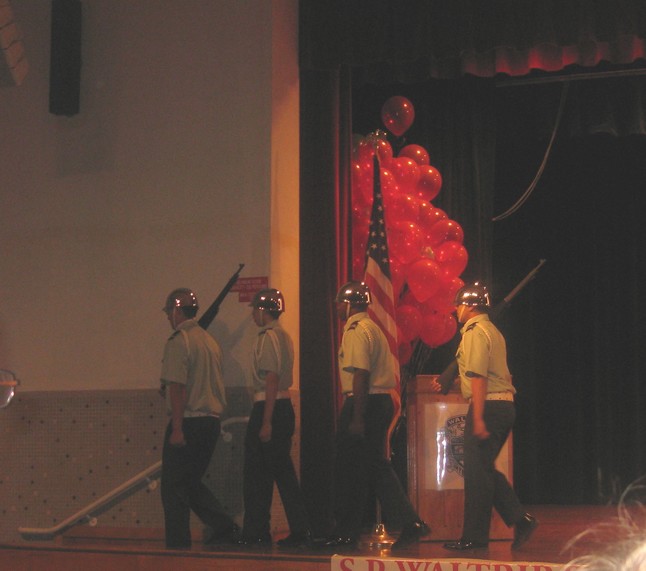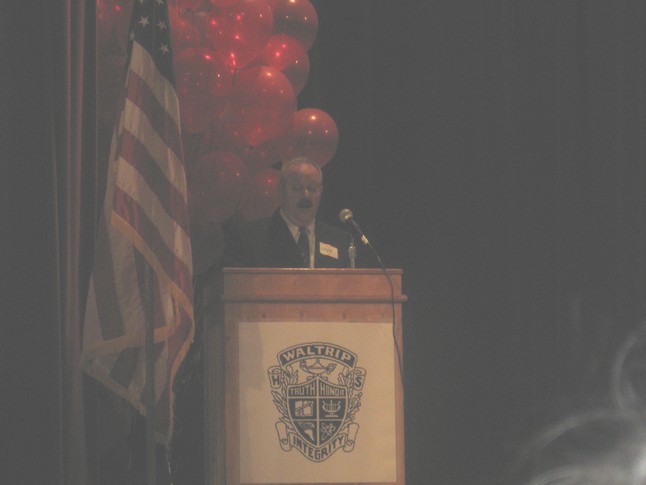 David Patronella '75 - "Through the Years" - a Historical Review of Waltrip's Achievements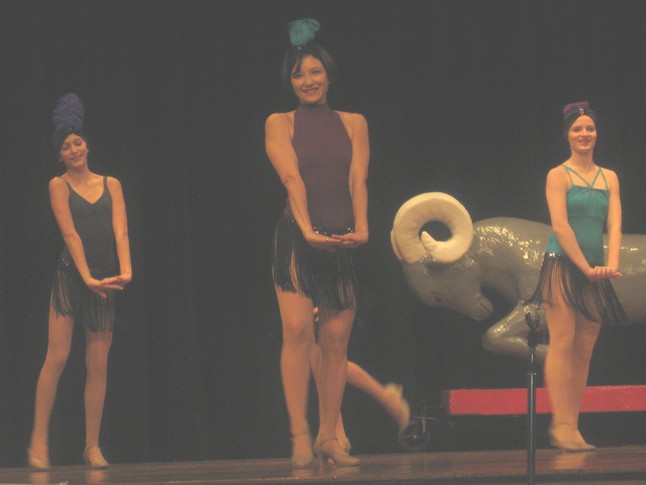 Front and center - Cookie Joe '71 - Cookie Joe Dancin' Studio
"Dancing Our Way Through the Years"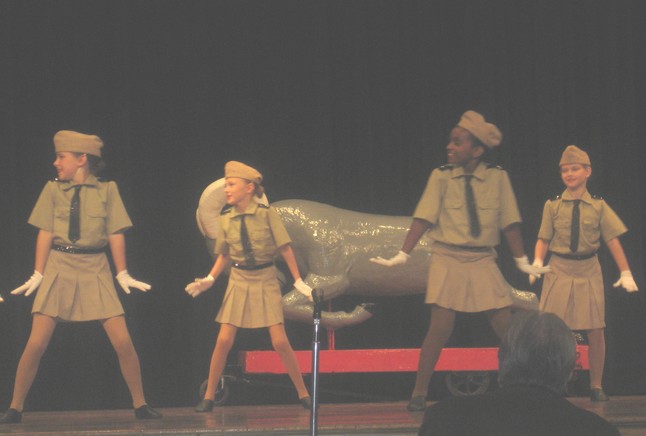 Cookie Joe Dancin' Studio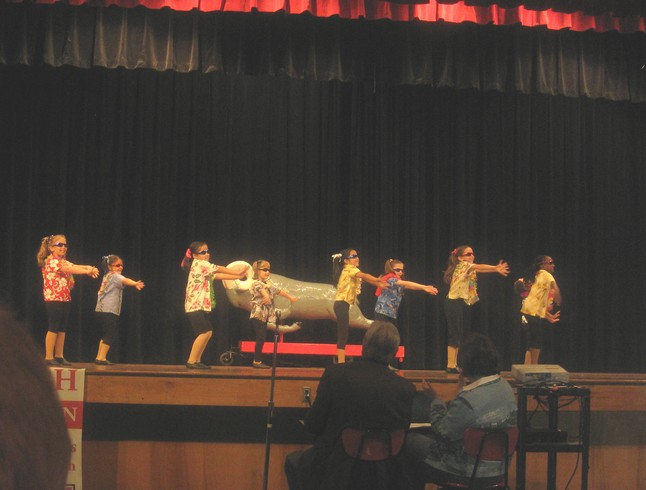 Dancing to the Beach Boys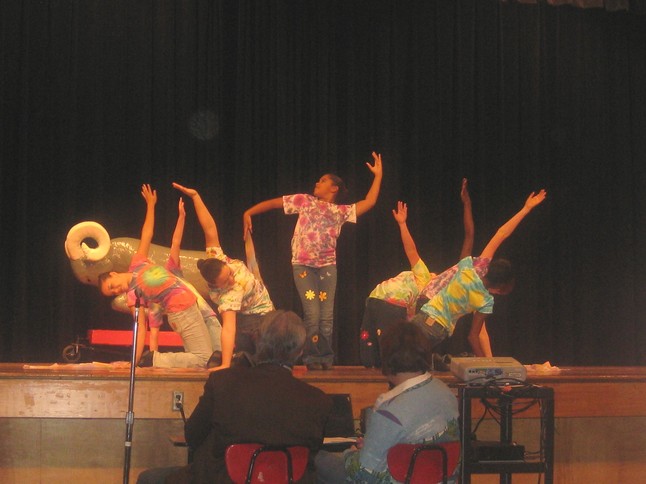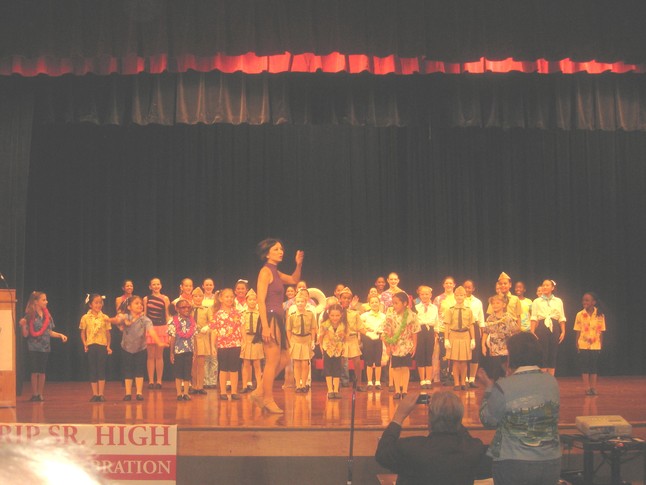 Cookie Joe '71 and all her students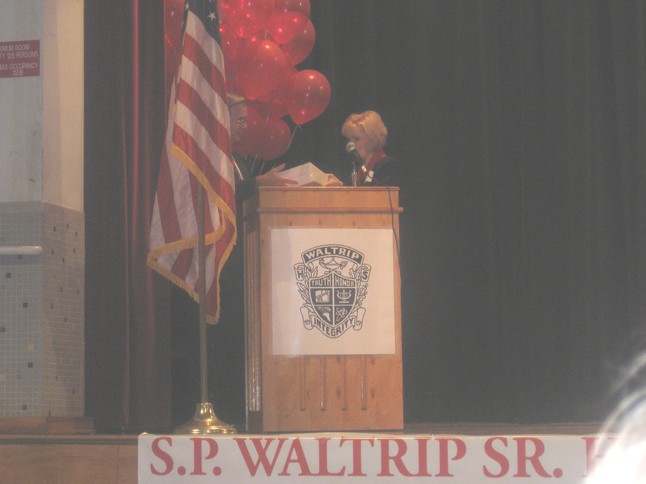 State Representative Debbie Young Riddle '67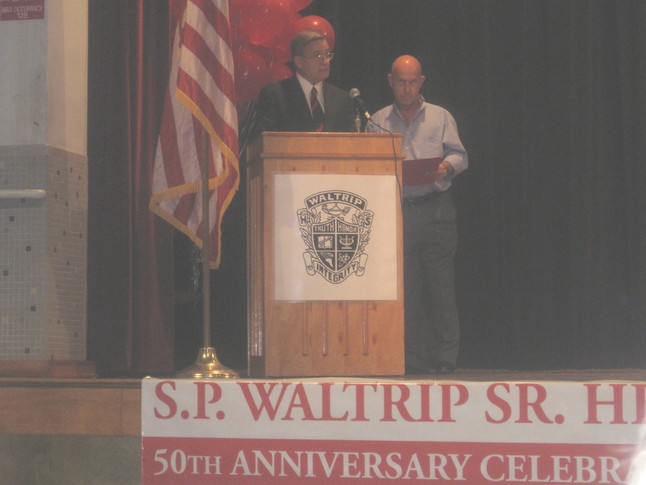 Terry Burge and Senator John Whitmire '68 presenting Proclamation and Flag and "Waltrip's Influence on My Life"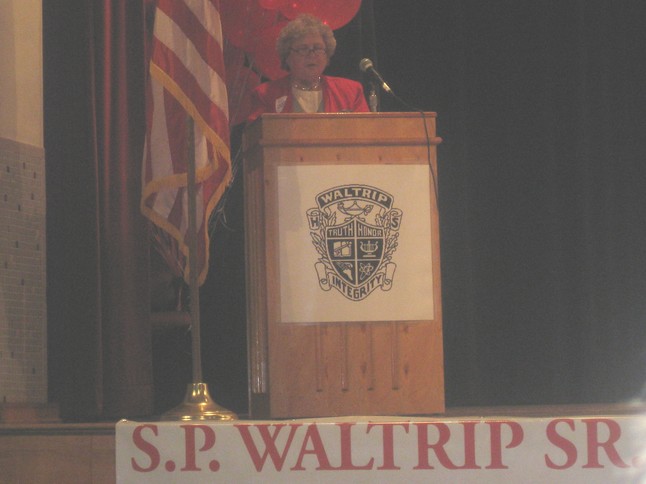 Cindy Greene Reibenstein '72 - Event Chair
Waltrip Imperial Guard Alumnae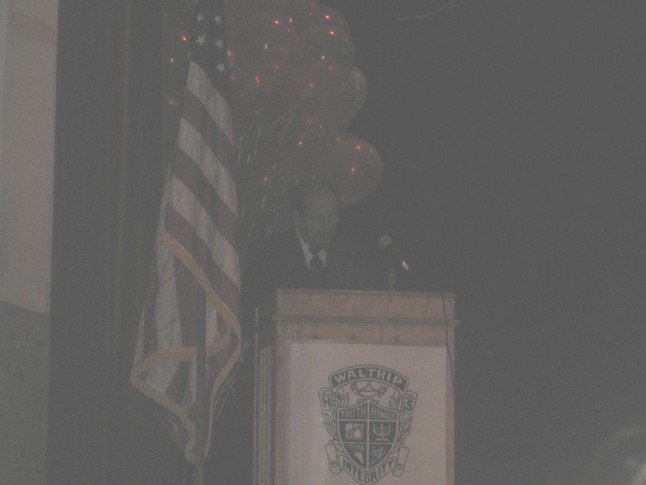 Jon Enloe '61 - (sorry lighting was bad)
Alma Mater History by Jon Enloe
We are the only high school in the nation that composed it's own Alma Mater song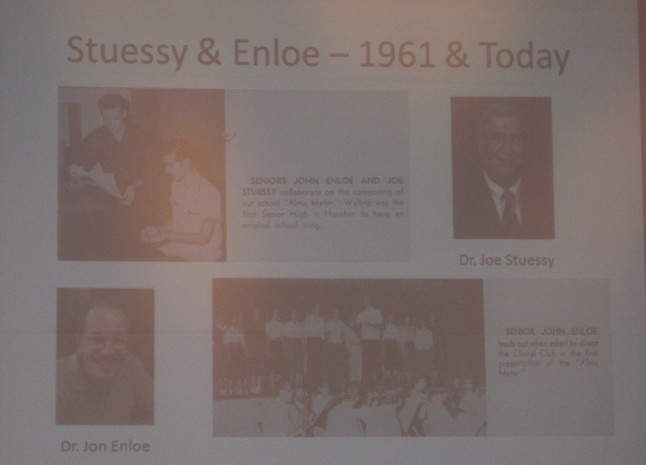 This was part of a slideshow presentation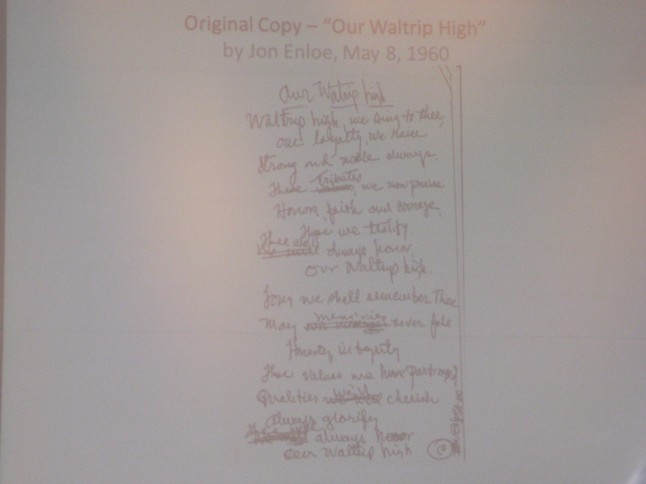 Jon's original writing of our "Waltrip High"
His story --- Joe Stuessy had already composed the music but Jon had not written the lyrics. One day Mr. Cotton questioned him if they had finished the song and he lied to Mr. Cotton and said "yes". But that lie backfired on him --- Mr. Cotton asked to see the final version by the end of the day. Of course he had not written one single word. At lunchtime he wrote the lyrics -- not having any paper on him, he tore the last page out of his Webster dictionary and wrote the words to our school song! Amazing story we never knew!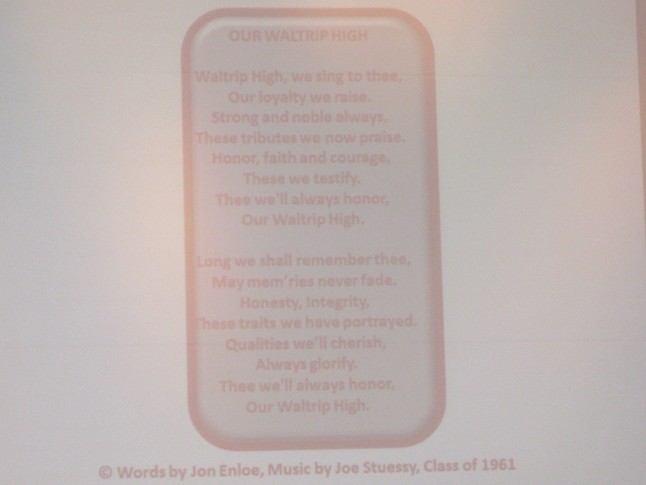 And the final resuts!
Part of the presentation - video of Imperial Guard '71 at halftime. Notice the shorter skirts and only drum and bugle.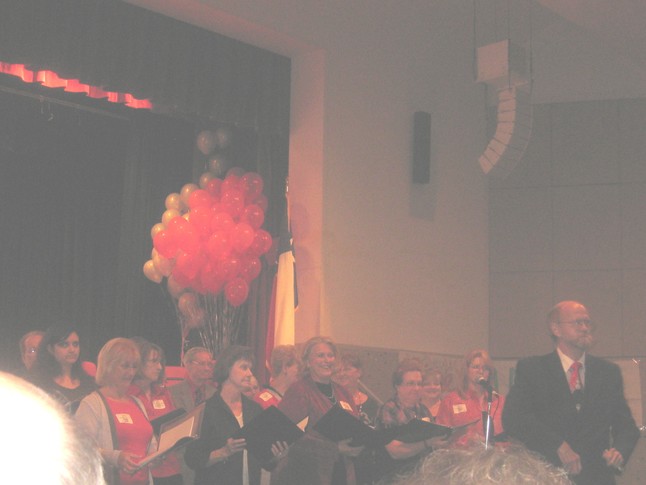 Dr. Jack Bevil '66 conducting "A Waltrip Fantasy" his arrangement. It was heavenly! Then we all sing our Alma Mater - very emotional moment.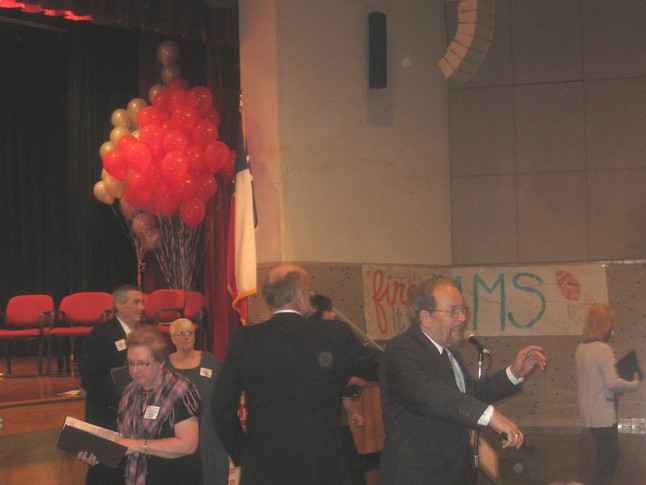 Norman Porter '66 in the very back - Jack Bevil and Jon Enloe in front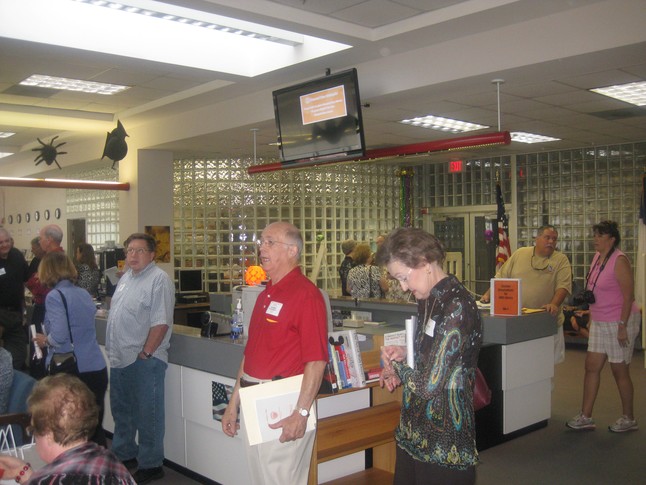 Back in the library for cake and punch
George McKirahan '66 and Barbara Porter '64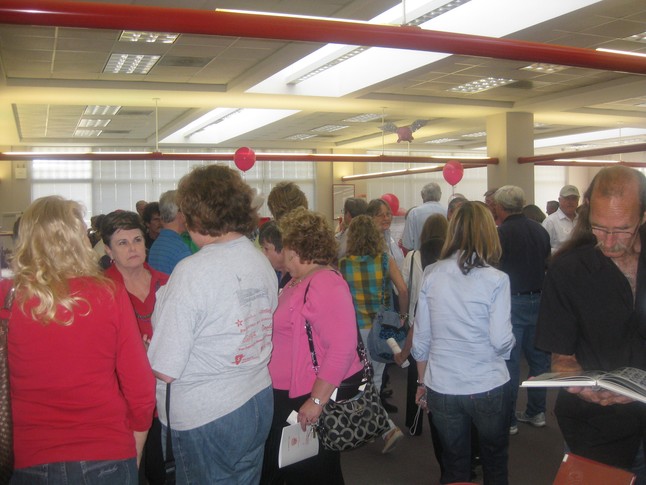 Pat Clooney '67 facing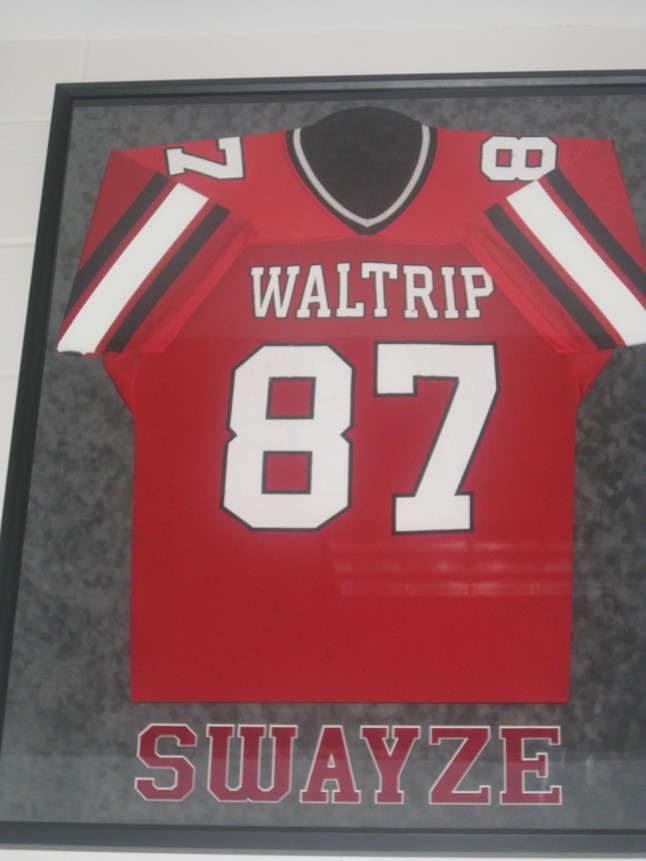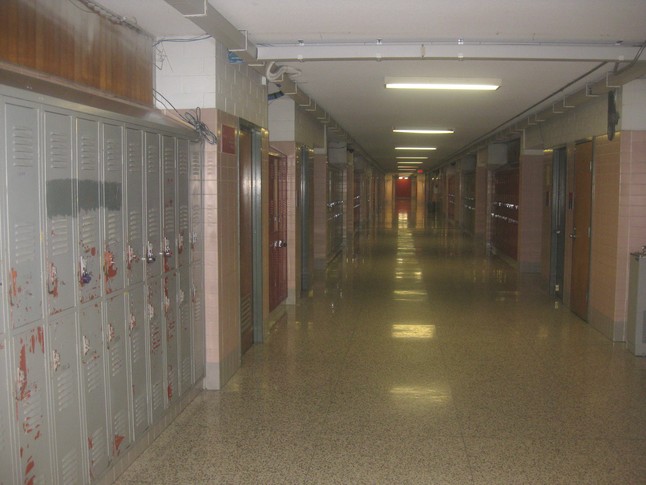 Barbara and I walking the halls upstairs - look at shutters on left up above the lockers - remember they were open for air circulation - now closed since air installed.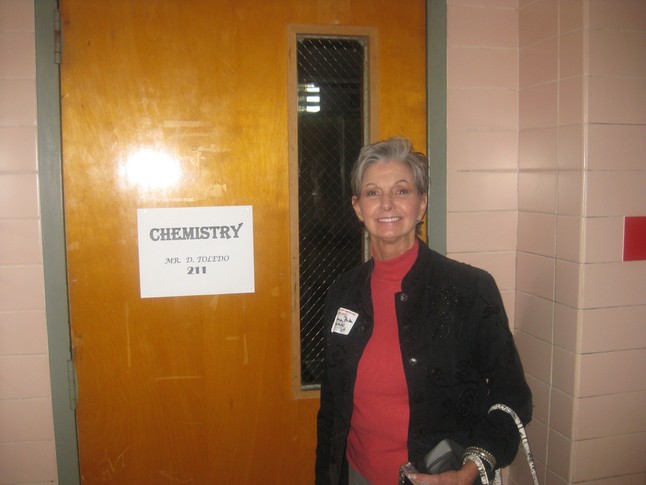 Walked through those doors many times - do you remember the tile on second floor walls being pink? Not me ----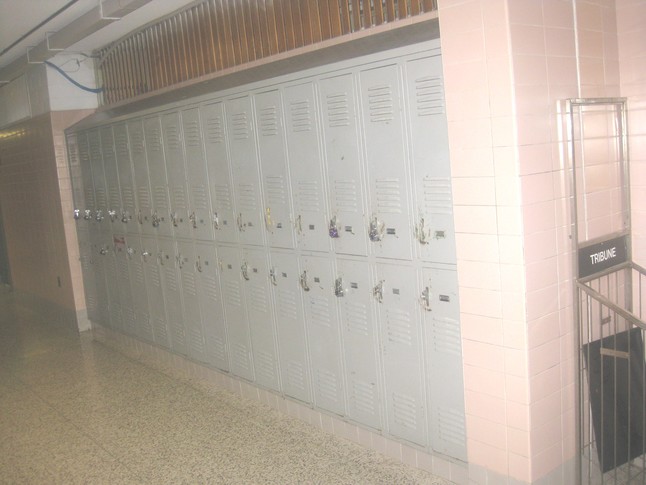 Lockers and combination locks - don't miss them!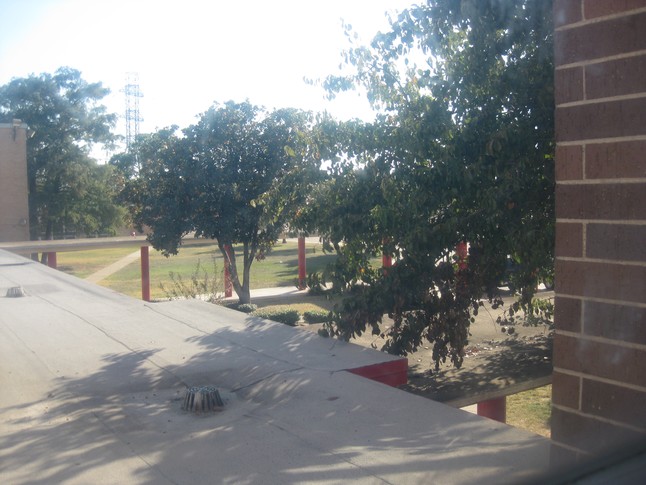 View from 2nd Floor staircase - front of school
Barbara and I were laughing -- how in the world did we make it up and down those stairs! Well, one - youth and second - flat shoes, no heels as we were wearing!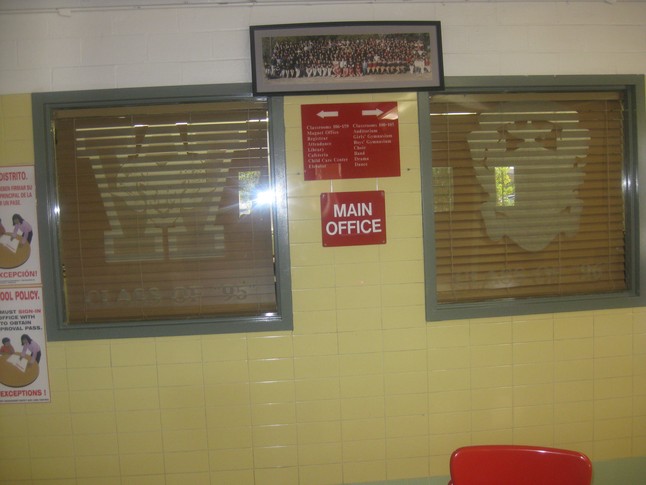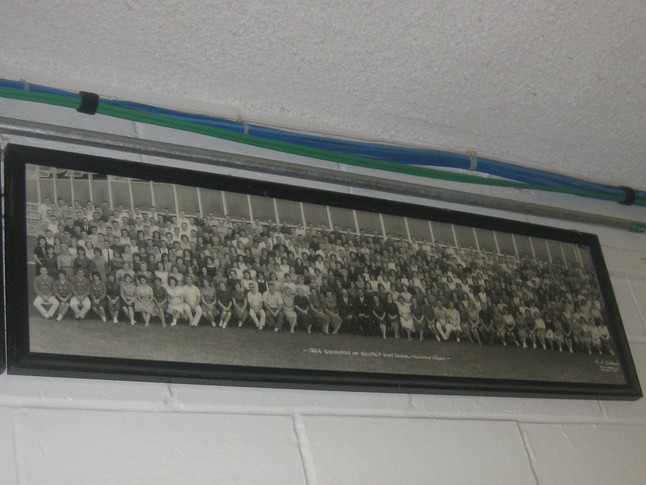 Our '64 Class Picture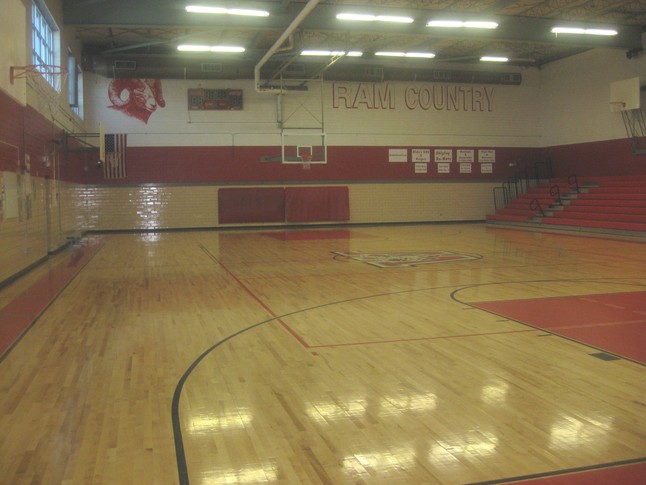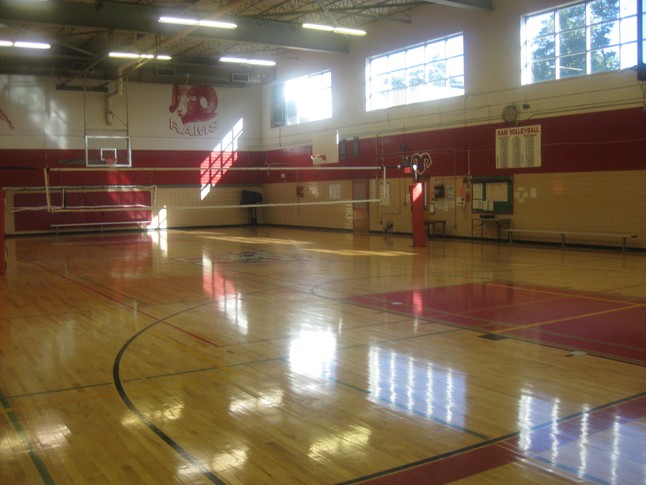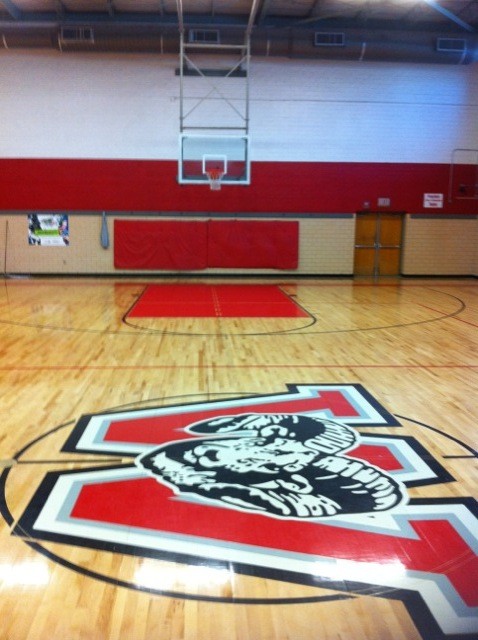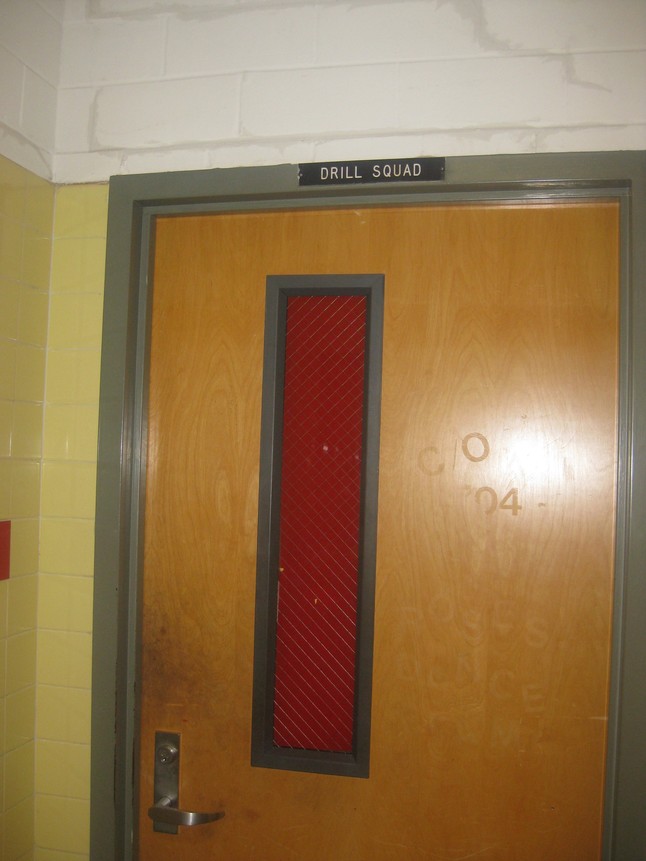 Barbara and I walked down to the Guard Room
A lot of hard work and planning went on behind this door!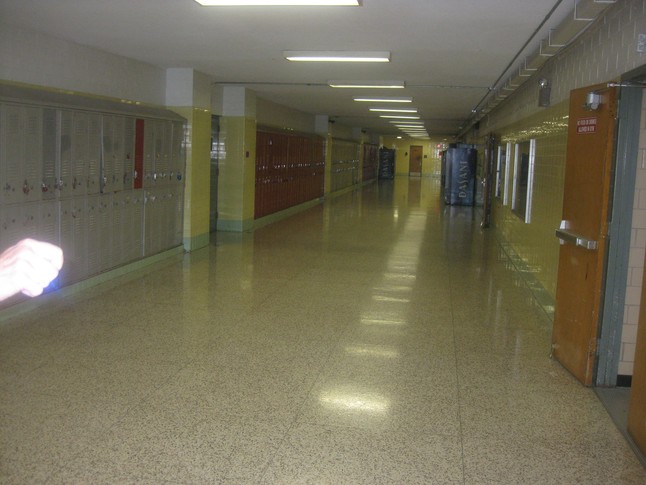 Guard Room back of us and gyms are off to the right as we're walking back to the Main Entrance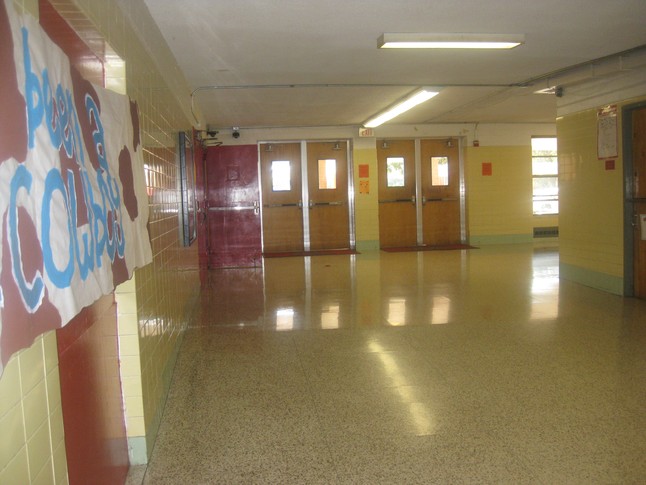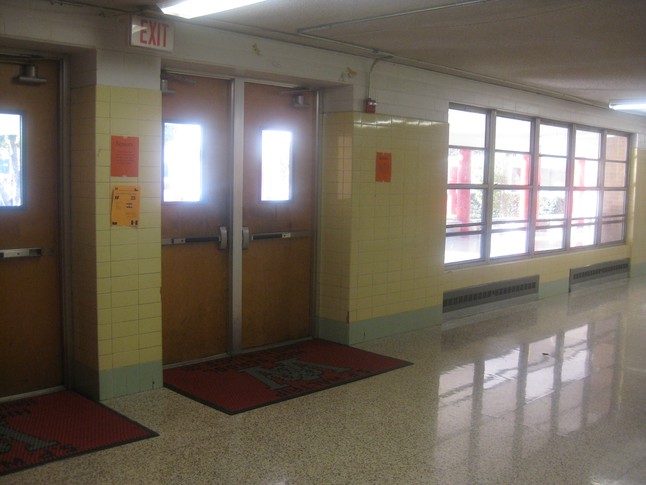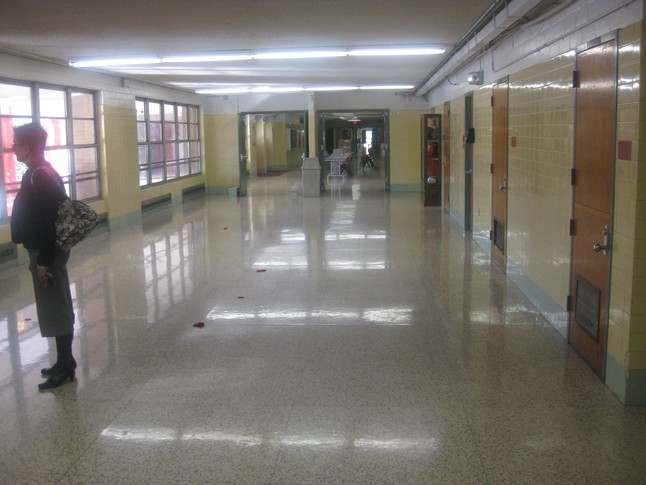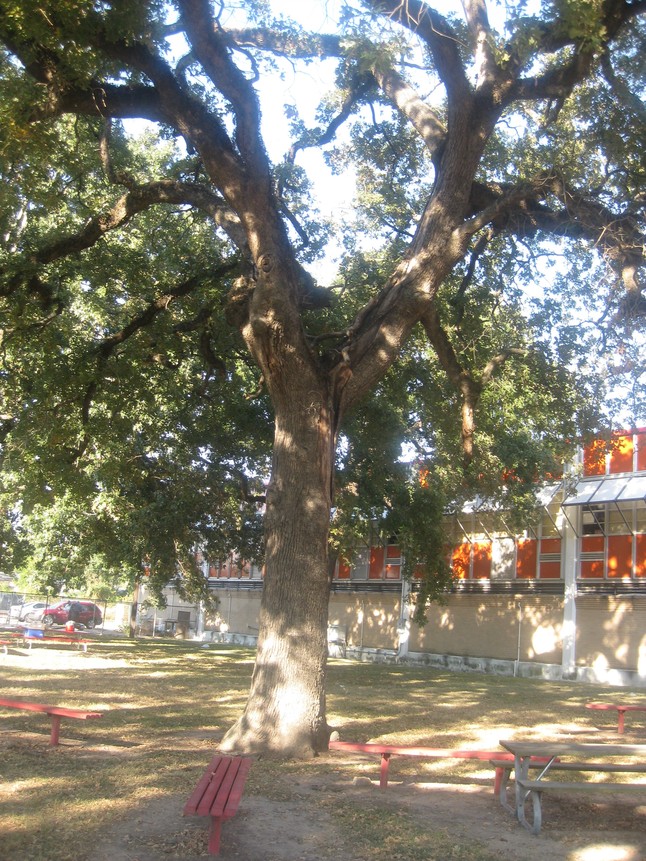 The huge tree is still there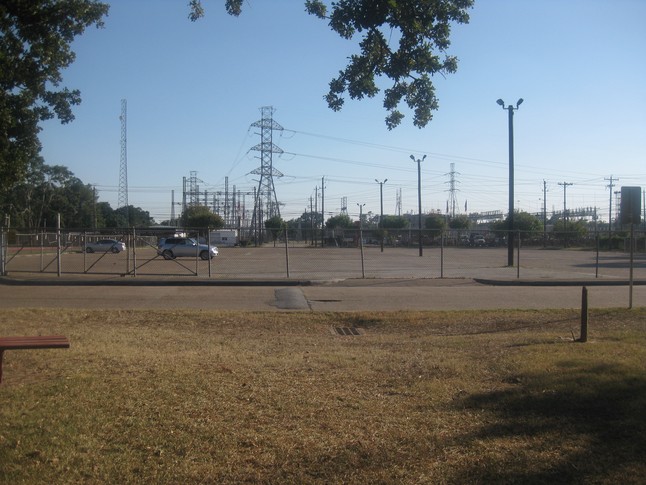 And the parking lot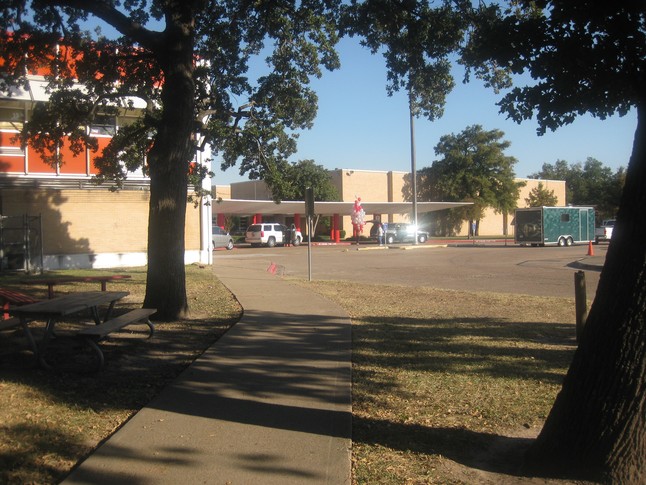 Little bits of memories,
most over fifty years old
bouncing up against one another
spilling into my present consciousness
a bit of this and a measure of that ...
(Raymond A. Foss)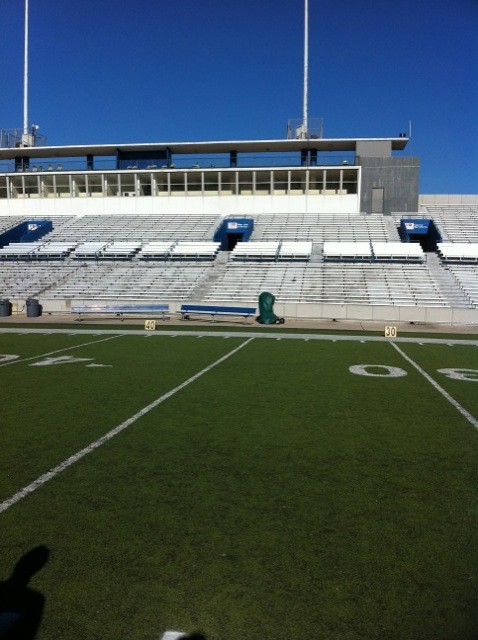 Delmar Stadium
Picture taken by Tom Gann as he and Tony Maddox were cruising the old neighborhood on Friday (October 15). At lot of action and football stories on this field -------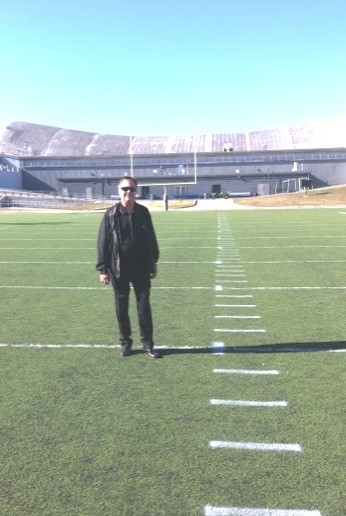 Tom Gann was the only one in our senior class to play both football and basketball for Waltrip and suited up for the Houston City Championship games for both in our senior year. Delmar Football Stadium and Basketball Field House. The 1964 Waltrip graduating class was known as "The Class of Champions" for it's many City and Zone Championships in a multiple number of athletic accomplishments, an excellent Drill Team and many other activities that exemplified Truth, Honor and Integrity. We simplify respect and discipline within.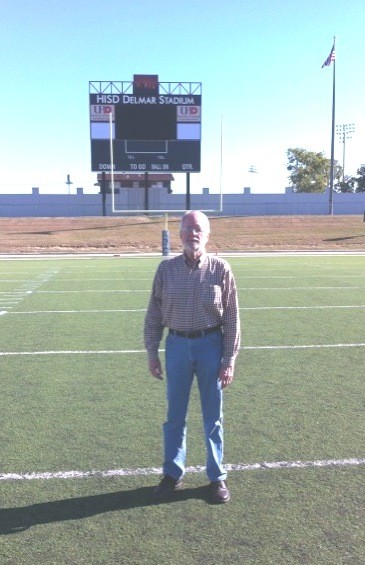 Tony Maddox - a great feeling to be standing here again!
Look under "Football" tab for the Football Dinner at Cadillac Bar honoring Coach Burton and Mr. Tusa on Thursday, October 14.
---
---