Waltrip High School


Class Of 1964

In Memory
Richard Brimberry '65 VIEW PROFILE
In loving memory of our dear classmate,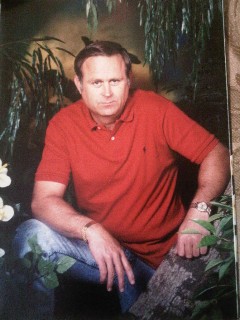 Saturday, July 30, 2011 - from Richard's sister, Cherry
Richard's battle is over with cancer! He is completely healed. He walking and rejoicing with our Saviour and King - Jesus Christ.
He left the dying world at 1:30 am this morning to the living world- HEAVEN.
Dale and I were there and I spoke my love to him and then sang in his ear - The Old Rugged Cross. When I finished his soul left to be with his Lord!
It was peaceful and everyone who worked with him said what a kind person he always was there!
As King David said when he lost his son in the Bible - He will not come to me but one day I will go to him.
He will be buried by Norma, his mother at Bro
okside Memorial Cemetery in Houston. Arrangements will be made later today.
Thanks for all your prayers. We felt everyone of them!
Continue to pray for his daughter in ICU - Christina.
Love, Cherry & Dale
Dear Friends,
The arrangements for Richard Brimberry have been made. The notice will be in Monday's Chronicle.
Brookside Memorial Cemetery on Hwy 59
Viewing - Tuesday, August 2 from 5pm - 8 pm
Funeral - Wednesday, August 3 at 12:30 pm at their chapel
Graveside - Following in the same place (He was a fireman for 20 years and a fire truck will carry him to the graveside by his mother).
Brookside Funeral Home
13401 Eastex Fwy, Houston, TX 77039 | 281-449-6511
**He loved bright flowers.**
After the funeral those who want to come to my house are welcomed!
911 Pine Breeze Drive
Friendswood, Texas 77546
281-731-4039
We go to celebrate the gift Richard was to each one of us! There will be slides showing as we watched his life touch ours!
Love Cherry & Dale Williams & Family
Obituary
Richard Elton Brimberry, 65, entered into eternal rest on July 30, 2011 and joined his parents: Elton & Norma Brimberry. He was a Navy veteran & retired from the Houston Fire Department after 20 years of service. Richard is survived by his companion, Linda King; children: Angela Brimberry, Christina Garcia & husband Archie; grandchildren: Treylan, Christian & Maysen Garcia; sister, Cherry Williams & husband Dale; niece, Crystal Williams. Visitation will be from 5-8PM on Tuesday, August 2nd. Funeral services will be held at 12:30PM on Wednesday, August 3rd at Brookside Funeral Home. Interment will follow in Brookside Memorial Park.
Click here to see Richard's last Profile entry.