Waltrip High School


Class Of 1964

In Memory
Richard McCauley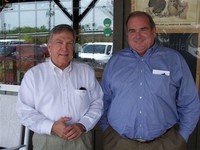 Richard McCauley
January 24, 1945 - April 13, 2018
Obituary for Richard McCauley
RICHARD MICHAEL MCCAULEY, 73, passed away peacefully April 13, 2018, surrounded by his loving family. Mike was born January 24, 1945, in Worcester, Massachusetts to Claire and Gilbert McCauley. Mike is preceded in death by his parents and brother, Thomas Lavelle McCauley. He is survived by his wife, Suzanne Taylor McCauley, and his sons, Gregory Lawrence McCauley and wife, Ashley; Matthew Taylor McCauley; Adam Reid McCauley and wife, Meredith; and Michael Patrick McCauley; six grandchildren, Madison Taylor and Kennedy Ann McCauley; John Clay, Jack Reid, and Simms Claire McCauley; and William Gregory McCauley. He is also survived by his sisters, Mary McCauley Parker and Martha McCauley Kologinczak, as well as numerous nieces, nephews, and cousins.

He graduated from Waltrip High School, attended the University of Houston, and was a member of the USMC. He was proud of his military service and a Purple Heart recipient. He then became a sales representative in the medical supply business where he made countless friends throughout the years.

Mike's greatest joy was his family. His warmth and kindness will be dearly missed by his family and all who knew him.

The family would like to give special thanks to the ICU staff at Methodist West Hospital for their compassion and extraordinary care.

A Memorial Service will be held at 1:00 PM on Tuesday, April 24, 2018, in the chapel at Memorial Drive Presbyterian Church, 11612 Memorial Drive, Houston, Texas 77024, with a reception to follow.

In lieu of flowers, memorial contributions in the honor of Mike may be made to Memorial Drive Presbyterian Church or a charity of your choice.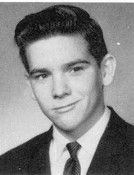 Memorial Service For Richard McCauley
Memorial Drive Presbyterian Church
Richard Mike McCauley
Tuesday, April 24, 2018
1:00 PM | MDPC Chapel
Address - 11612 Memorial Drive, Houston, TX 77024
Phone - 713-782-1710
4-13-18 -So sorry and sad to receive Jimmie Lee's email that our dear classmate, Richard McCauley, passed away this morning. She had been in touch with John Adams and knew that Richard was in the hospital. According to John, Richard had a very bad reaction to a drug after a heart attack a while back and developed lung failure. Our prayers to his family - wife, Suzanne and sons. I will keep you posted as soon as I hear about his services. CORRECTION - per Patrick, Richard's son, his father did not have a heart attack years ago. He had heart issues years ago and got toxicity poisoning that ultimately caused lung failure. He died peacefully surrounded by his loving family.
Last year in February I had lunch with Richard. He wanted to bring his military documents and pictures for me to scan and post on his profile and "Military Salute" tab. I posted and he told me to hold on to the originals and he would get them back at one of our future Waltrip gatherings, sadly that didn't happen. We had a wonderful visit that day and I will cherish those memories. John Adams also joined us for lunch. Richard and John have been such very good friends since H9. RIP our dear sweet Richard. God Bless
My lunch with Richard and John - Feb. 2017