Waltrip High School


Class Of 1964

In Memory
Jackie Crowe (Finch)
Jackie's service was beautiful. There were so many wonderful memories shared.
Our class was out in full force to show our love for Jackie and to support each other.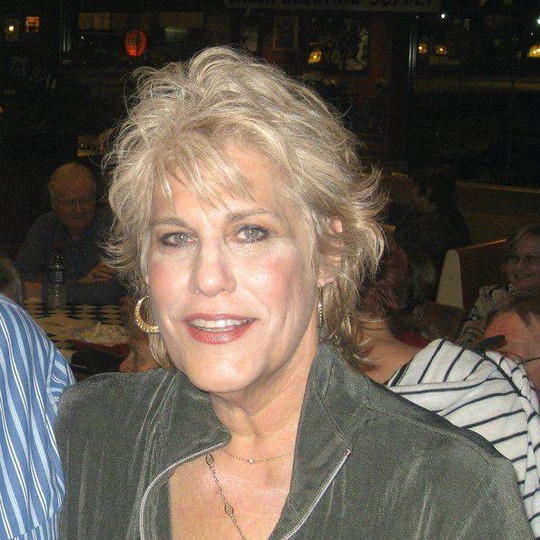 February 16, 1947 - January 4, 2019
Jackie Beth Crowe Finch passed away on January 4, 2019 while visiting her daughter in Kansas.
Jackie was born on February 16, 1947 in Austin to the late Mary Seiders Crowe and Walter "Jack"
Crowe. Jackie deeply loved her children and grandchildren, and loved nothing more than spending
time with them. She was also a proud and active alumni of Waltrip High School (class of 1964),
where she a member of the Imperial Guard. She was dedicated helping to plan and organize
many reunions and other gatherings. She enjoyed shopping, especially for others, and especially
from QVC.
Jackie was preceded in death by her parents; aunt, Arleene Seiders and her sister, Sandra Faye
Crowe. She is survived by her brother Larry Crowe and wife, Candy; her daughter Cheryl
Greathouse and husband Bobby; son Douglas Reed and wife Bianca; and daughter, Carrie
Tsekouras and husband Theo. She is also survived by her beloved grandchildren Dylan Martin,
Ryan Greathouse; James, Alex, and Katerina Tsekouras. Additionally, she is survived by her
grand-dogs Rusty and Molly Reed.
Jackie was a six-year survivor of breast cancer, and made it her mission to bring hope to
everyone she met while undergoing treatment. A memorial service celebrating her life and
God's promises will be held at St. Stephen's United Methodist Church in Houston, where she was
a long-time member. A light reception will immediately follow. Donations in her memory can be
made to support breast cancer research, the church, or anywhere else you think she would
appreciate.